Where the world gathers for
plating, anodizing, & finishing Q&As since 1989
Issues Powder Coating Galvanized Steel
-----
May 17, 2022
Q. We did powder coating on 120 gsm GI sheet and we use GG chemical for pretreatment process. The material surface is chipping off after coating. Please give the suggestion for this problem.
Rudresh y quality
employee - Bangalore, Karnataka/INDIA
---
May 2022
A. Hi Rudresh. Although there are several possible causes for your problem and we have no data from you yet, everywhere I go I see paint and powder coating peeling off of galvanized surfaces because the galvanized surface has not been properly pretreated.

Galvanized surfaces require a full zinc phosphatization pretreatment, and unfortunately I don't know what you mean by "GG chemical" ... but I suspect that your pretreatment is not correct for galvanized surfaces. Please describe the steps in your pretreatment process.

If you are confident that your pretreatment system is robust, there are other thoughts on this page, regarding whether the surface was specified as not chem-treated (chromated), properly de-gassed, etc. Thanks.
Luck & Regards,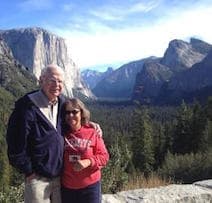 Ted Mooney
, P.E. RET
Striving to live Aloha
finishing.com - Pine Beach, New Jersey
---
---
---
Closely related Q&A's, oldest first:
2001
Q. Is powder coating of galvanized steel acceptable with phosphate cleaning, or is other treatment necessary?
Mike Lowe
- Shenandoah, Virginia USA
---
Duplex Systems: Painting Over Hot-Dip Galvanized Steel
by American Galvanizers Association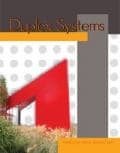 (free download from AGA)
2001
A. You can powder coat galvanized steel just fine, just make sure you don't get passivated galvanized. There is a little more involved with treating galvanized, but with the right process it can be successfully done.
Just remember, Iron Phosphate will not form in the areas where there is no iron. What you get will be a clean part, a little etch (micro) and possibly some small amount of phosphates of the coating metals.
An adhesion promoting final rinse can also be a huge benefit if you have durability standards to meet.

Jeff Watson
- Pearland, Texas
---
2001




A. Mike

Phosphating is a good method of preparing galvanized surfaces for powder paint. It is important though to use the right phosphate for the application. For example, for outdoor use, zinc phosphate with a good seal is best, while certain types of iron phosphate may be acceptable in less demanding applications. For indoor applications, an iron phosphate without a seal is probably fine.

Also, be sure to specify no "Chem Treat" from your steel supplier. Chem Treat (chemical treatment) is a chromium-based passivation which protects the unpainted galvanize from corrosion, but seriously reduces paint adhesion.

Good luck.




Gary Nelson




Berkeley Heights, New Jersey





---

2001




A. Hi

Cleaner-coaters may indeed be used for pretreat providing the surface has not been chromate passivated. If you require higher performance (outside exposure) you will need to use special final rinse additives (simplest being Cr containing - but effluent!) or subsequent dry-in-place process.

R

Roger Bridger




- Croydon UK




---
---
Powdercoating of galvanized steel (Zinc alloyed with bismuth)
2001
Q. Powdercoating of galvanized steel, where the zinc are alloyed with bismuth. Recently we started alloy our zinc with bismuth. We did get some problems with pinholes(or pinholes alike defects), while powdercoating this surface. The problem seems to appear in the pattern which the bismuth does to the zinc surface.
Rolf Olav Hjelle
- ÿrsta, Norway
---
2001
A. Hi,
I am uncertain as to the effect of bismuth on the problem, but here are a few thoughts:
1. De-gas before coating 30 mins + at 250 °C
2. Use a anti-gassing powder which remains liquid longer and allows the gas bubbles to pass thru the wet film.
3. Try sweep blasting or acid etching.
Roger Bridger
Walterisation UK Ltd - Croydon, UK
---
---
Powder coating thickness for galvanized iron sheets
2001
Q. Dear Sir,
While going through your site, we find very useful answer through FAQ's. We need to understand for outdoor application, what would be recommended thickness for powder coating (in microns) for Galvanized Iron Sheets. The galvanizing thickness used is 80 microns.
Thanking you,
Paramjeet Singh
- New Delhi, India
---
2001
A. Hi,
Normal builds of powder are just fine, i.e., 60-90 microns. More to the point is pretreatment, as if not correct the powder will delaminate away from weak areas (edges, holes, damage) on extended exterior exposure. If you are looking for longterm performance consult BS 6497 [affil. link to spec at Techstreet], powder coating of architectural galvanised steel.
Roger Bridger
- Croydon, UK
---
---
Powder Coating on galvanized mild steel sheets
2002
Q. I am into manufacturing of shelving for supermarkets. We make these shelves out of galvanized mild steel and we powder coat them. The adhesion is not very good. After seeing some brochures of a leading manufacturer, I gather they are using some intermediate adhesive, what could that be? Anyway, the main problem is to get a better substrate adhesion. Can you help?
Anmol Singh
DELTROL - Faridabad, Haryana, India
---
---
Bubble problems powder coating galvanized steel
2004
Q. We are facing problems in Powder coating . Recently we have a requirement of powder coating (RAL 9006 Jotun make ) on hot dip galvanized tanks of size app 1.5 mtrs x 1 mtr x 1 mtr. We degrease the tank after galvanizing with Tri chloro ethylene and then carry out powder coating . The tanks gets cured at 200 °C for 50 minutes.
After around 30 tanks we started having problems on the finish. There were tiny bubbles which appeared on the surface and started giving bad finish . Can somebody give some suggestion to identify the reason?
We did the following as trial, but failed to get result:
1. We preheated the tank.
2. We changed the powder from new box. Apparently the entire powder was from the same batch .
Jagathees chandran
Switch gear manufacturing - Kuwait
---
2004
A. Jagathees,
You already tried to eliminate the first two possible cause that come into mind when having these kind of problems. Obviously they didn't work out.
Some more suggestions:
- is the powder suited for application on hot dip zinc? Your powder supplier should be able to tell you.
- what about the thickness of the zinc-layer? I've experienced problems with zinc films that where too thick as result of using steel that was not suitable for HDG.
Good luck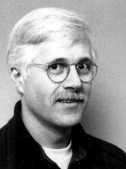 Remmelt Bosklopper
- Enschede, The Netherlands
---
2004
A. Dear Sirs,
Your problem is quite a common one - small blister on the surface of the cured powder. This is due to entrapped air in the substrate that expands on heating and creates the defects as it tries to escape during the baking process.
Answer: Ask your powder supplier to give you a sample of an "anti-gassing powder". This is a standard powder to which an additive is post added. This additive slows down the cure thus allowing the air to escape prior to the fuse phase of the bake.
Hope this helps -- if not: heat the items and before the items cools apply a thin coat of a solvent-based epoxy clear coat -- as the item cools the substrate will draw in the epoxy resin and seal up the capillaries. Now you should be able to powder coat without any defects.
Terry Hickling
Birmingham, United Kingdom
---
2005
A. Dear Jagathees Chandran
First why are you curing the tank 50 min at 200 °C -- did your supplier data sheet say that ? I think the time is more so the galvanized coat evaporated some gas dust to the zinc brightener which may make this problem so you must checked your powder supplier . and you can make a steel sample and if the problem disappears, check your galvanized steel if the problem persists still you must tell you powder supplier to give you a special powder for coating galvanized steel (anti-gassing) thanks.
Aly Gomaa
- Cairo, Egypt
---
---
Powder Coating on Galvanized Steel
2005
Q. Hi everybody,

We are setting up a new powder coating plant with the following;

1. Spray Pre treatment Plant - No Effluent nor Sludge is our requirement is there any process as such.
In dip type Pre Treatment we first Phosphate & passivate. What is the difference in Galvanized passivation and this passivation.
2. Powder Coating : We want to powder coat Galvanized Steel, which is the best quality of Galvanized steel to be used, and why?
Krishnamurthy
Controls & Switchgear - India
---
---
Powder coating pre-galvanized ERW tube
2006
Q. I am a quality engineer with a UK tube manufacturer. Some of our customer's have recently encountered problems powder coating our tube.
The tube in question is formed from low carbon pre-galvanized steel strip, it is then welded via high frequency induction welding and the excess weld is then removed. This leaves a narrow band of smooth but unprotected material that is repaired using the zinc/aluminium wire metallization spray method.
This tube is sometimes rejected because of a poor finish (after powder coating)along the repaired area.
My questions are:

1) Are the temperatures during the powder coating process affecting the weld repair adhesion?
2) Would a degree of porosity in the weld repair cause problems?
3) Is there any type of sealant or primer that could be applied along the affected area prior to powder coating?
Mark Charteris
Steel Tube Manufacturing - Birmingham, United Kingdom.
---
2006
A. Hi Mark from a fellow Brummy,

Although you do not state if the problem is confined to the weld mark area or a general overall problem but I will try to answer your 3 Q's. Yes to all three. Temperature has a great deal to do with adhesion. Failure to bake for the recommended time and temperature is one cause. Porosity of the galv will cause defects such as pin-holing.
A waterborne primer or etch primer (wash primer) will overcome all your problems, although I can not see how you would confine it's application to one particular area i.e. the weld. Coating the complete tube would be most beneficial.
Terry Hickling
Birmingham, United Kingdom
---
---
2007
Q. Hi,

I work for a tube manufacturer as well and am having an extremely similar problem to the one described above. To add to this - we have found that if we allow the tubes to bypass the wash of the powdercoaters (i.e., we wash it ourselves), the tubes come out without any defects. If we wash it ourselves, and let it go through the wash, the defects are there.

Other tube manufacturers do not have the problem at the same place, and to the best of our knowledge have a similar process. Any ideas here?

Thanks,
-Jason
Jason Starko
- Toronto, Ontario, Canada
---
---
Pretreatment required before galvanizing or before powder coating?
2007
Q. Hi,
Please advise process for powder coating on MS sheet.
Please advise correct procedure from below:

a) MS Sheet - Pre Treatment - Galvanizing - Powder Coating or

b) MS Sheet - Galvanizing - Pre Treatment - Powder Coating

Best regards,
Amrish Sharma
product designer - NOIDA, UP, INDIA
---
January 2, 2008
A. Sorry, Amrish, the answer is "c". :-)

c). MS Sheet - Pre Treatment - Galvanizing - Pre Treatment - Powder Coating
Proper cleaning, acid activation, and fluxing must precede galvanizing, but phosphatizing or equivalent pretreatment must precede powder coating as well. Good luck.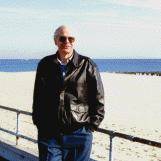 Ted Mooney
, P.E.
Striving to live Aloha
finishing.com - Pine Beach, New Jersey
---
January 4, 2008
Q. Hi,
What pre treatment should we do before powder coating on Electro-Galvanised Steel?

Should we need to do the 7 step pre-treatment as done in case of Powder Coating on Hot Dipped Galvanised Steel or there is some other process?
Amrish Sharma
- NOIDA, UP, INDIA
---
January 4, 2008
? What is "electro-galvanized"? Either its galvanized or electroplated.

A. Both zinc coatings require pretreatment, the same treatment.
Adhesion to zinc surfaces is the issue, not how the zinc got there.

Pretreatment - possible 4-8 stages including either chromate or zinc phosphate.

Geoff Crowley
Crithwood Ltd.
Westfield, Scotland, UK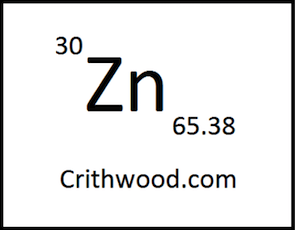 ---
January 9, 2008

It's not a phrase that you or I like, Geoff, but it's out there. "Electrogalvanized" means zinc electroplated.
A. Zinc electroplating (electrogalvanizing) virtually always includes chromate conversion coating, Amrish. So if you powder coat it while it's still fresh, nothing should be required but mild cleaning.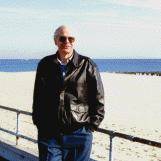 Ted Mooney
, P.E.
Striving to live Aloha
finishing.com - Pine Beach, New Jersey
---
---
January 31, 2008
Q. We powder coat galvanized steel, but we only lightly shotblast the steel then de-gas the steel in the oven to 260° for 20 mins before powder coating. Is this method okay? We have had no problems ever with the finished surface. Is the degassing process necessary?
Ian Purcell
powder coating - Ireland
---
February 2, 2008




A. Without a competent pretreatment, powdercoating on galvanized steel will almost certainly lose adhesion. Light shotblasting is not really an adequate pretreatment. A chemical conversion coating is better, using chromate, zinc phosphate or one of the newer silane based "dry in place" treatments.

Degassing is a common phenomenon in powdercoating on galv steel. Preheating (then cooling) to a higher temp than the curing temp, before applying powder is one way to minimise this. It's not always necessary, but it's very difficult to predict if it will be required or not. A general rule though is that the thicker the steel, the more likely will be gassing. It manifests as small pinholes right through the powder.




Geoff Crowley




Crithwood Ltd.




Westfield, Scotland, UK






---

February 4, 2008




A. Ian,
The typical outgas procedure is to put the parts through the oven at a slightly higher temp and slightly longer time than your cure cycle, the idea is that when you apply the powder run the parts through the oven to cure, anything that would gas out has already gassed out at the higher temp. I think that you might not need to outgas your parts, but it would be better to run some samples to make sure.




Sheldon Taylor


supply chain electronics
Wake Forest, North Carolina


---
---
July 20, 2016
Q. We are manufacturing compactor garbage bins using pre galvanised steel plate of 14 gauge. We need to powder coat dark Green colour on this after complete fabrication as per the municipality requirement. What pre treatment procedure needs to be followed to have good adhesion on Galvanised surface?
Ashoka Kariyappa
- Hyderabad, Telangana, India
---
July 2016
Duplex Systems: Painting Over Hot-Dip Galvanized Steel
by American Galvanizers Association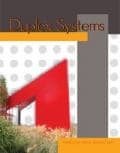 (free download from AGA)
A. Hi Ashoka. Geoff's advice is surely good because he does it. But if you want further info, the galvanizing associations call this "duplex coating" and have white papers of suggestions.
Regards,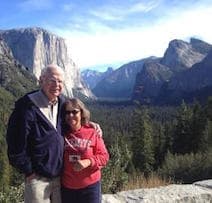 Ted Mooney
, P.E. RET
Striving to live Aloha
finishing.com - Pine Beach, New Jersey
---
---
September 6, 2019
Q. dear sir,
We are using a welded sheet metal product.
After welding, on parts we proceed powder coating on parts.
During 7 tank process De-rusting process is required or essential or not? Because some of suppliers are bypass the system.
Please clarify.

Thanks & regards,
Mangesh Taware
- pune, Maharashtra, India
---
September 2019
A. Hi Mangesh. You require a proper zinc phosphate process on the sheet metal. This is often called a 7-step process, but it's debatable exactly what those seven steps are, so it's probably possible that satisfactory pretreatment can be done in 5 steps, to wit: cleaning, rinsing, zinc phosphatizing, rinsing, passivation dip.
Regards,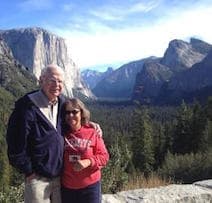 Ted Mooney
, P.E. RET
Striving to live Aloha
finishing.com - Pine Beach, New Jersey
---
---
September 10, 2019
Q. Hello , I am Sandeep Nanaware From India We do powder coating on GI material 120 GSM zero spangle. We have problem of pinhole-ing. We do degreasing, zinc phosphate & preheating. We also do smooth sanding 120 grit prior to coating. What could be the solution.
Sandeep Nanaware
Phoenix Fabricators - Pune , Maharashtra , India
---
September 26, 2019
A. It's water in the porosity of the galvanizing.
Do better drying.

Geoff Crowley
Crithwood Ltd.
Westfield, Scotland, UK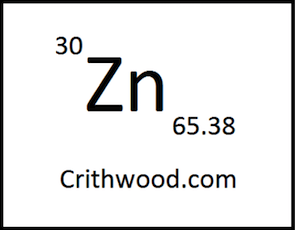 ---
---
February 4, 2020
Q. I am looking for the pre-treatment steps for electro galvanized MS steel brackets for powder coating application.
rethish saseendran
facade solutions - united arab emirates
---
February 2020
A. Hi Rethish. I think zinc phosphatizing is the most reasonable pretreatment. Please search the site for "zinc phosphating", for a good introduction to the steps and to ask further questions about those steps.
Regards,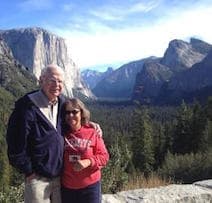 Ted Mooney
, P.E. RET
Striving to live Aloha
finishing.com - Pine Beach, New Jersey
---
---
Powder Coating peels off of galvanized tubes
March 17, 2020
Q. Hi, We did powder coating on hot dip galvanize tubes of 4 mm thick.
Powder coat is getting peeled off and we are unable to control the qualtity.
Please suggest / guide us to control the quality and avoid peeling of coat.
Abdul
Mohammed Abdul
QA/AC - Abu Dhabi, UAE
---
March 2020
A. Hi Mohammed. Were the tubes zinc phosphatized before powder coating. Did you determine that the tubes were not chem treated?

If you are not involved in specifying the tubes and have no control over it, and you are just trying to paint on site rather than market the tubes, the best you can do is probably to lightly sand them and pretreat via a self-etching primer before powder coating. If you are marketing the tubes they must not be chem treated, but zinc phosphatized before powder coating. Good luck.
Regards,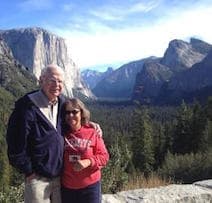 Ted Mooney
, P.E. RET
Striving to live Aloha
finishing.com - Pine Beach, New Jersey
---
April 3, 2020
A. It is very common to peel off powder coating from the galvanized sheet or surface. We call it impact failure or impact test failure. This is because the galvanized surface are non-porous and due to that powder coating powder does not go deeper inside the galvanic surface which causes weak intersection polymerization; due to that powder coating on galvanic surface become prone to peel off with small value to impact.
AMAN SINGH
- Ghaziabad,UP,INDIA