Not a lecture hall but a roundtable with a seat for you!
60,000 topics spanning 36 years. Education, Aloha, & Fun
topic 47407
Chrome Plated Wrench Shards Injured Me
A discussion started in 2007 and continuing through 2020 so far.
Adding your Q. / A. or Comment will restore it to the Current Topics page
2007
Q. OPEN WOUNDS ON HANDS AND ARMS AFTER CHROME PLATING FROM CHEAP CHROME PLATED CHINESE MADE WRENCHES DETACHED FROM WRENCHES --
I AM A PROFESSIONAL AUTO MECHANIC AGED 55. I DID NOT REALISE AT THE TIME, BUT AFTER USING THESE WRENCHES (THAT I PURCHASED FROM "AUTO ZONE" IN CALIFORNIA, FOR A WHILE THE CHROME STARTED PEELING OFF, WHILE USING THESE WRENCHES I DID NOT REALISE I WAS PUSHING THE PEELING CHROME INTO AND UNDER THE SKIN -- MY HANDS HURT BUT I COULD NOT SEE ANY WOUNDS.
IT WAS NOT UNTIL I WAS USING "CASTROL PURPLE CLEANER"(DEGREASER) THAT BURNING STINGING AND PAIN IN SEVERAL PLACES ON BOTH HANDS GOT INTENSE, WHEN I LOOKED I SAW SMALL BUBBLES COMING FROM THE PAINFUL AREAS, IT LOOKED AS IF ACID WAS BEING POURED ON METAL! AFTER WASHING MY HANDS, THE BUBBLING AND PAIN DIMINISHED. IT WAS ONLY THEN THAT I FIGURED OUT I HAD METAL PARTICLES IN MY HANDS.
THAT WAS 4 YEARS AGO SINCE THEN I HAVE HAD EXTREMELY PAINFUL WOUNDS ALL OVER MY HANDS FINGERS AND ARMS, ALL THE WAY UP TO MY ELBOWS.
IF ANY ENGINEERS, SCIENTISTS, DOCTORS, RESEARCHERS ETC HAVE ANY COMMENTS OR ARE INTERESTED, I HAVE HUNDREDS OF PHOTOS, THESE TOOLS ARE DANGEROUS.
Michael D
[last name deleted for privacy by Editor]
Auto Mechanic - San Diego, California, USA
---
2007
A. I am only an amateur/homeowner, so I have a lot less experience than you, but I have never seen plating peel off a wrench. Two thoughts though --
1. Some people use large wrenches as hammers, and I can certainly believe that this can loosen the plating even on a well-plated wrench.
2. There is no lower limit to quality. It is certainly possible to plate a wrench so poorly that the nickel and chrome plating do not adhere properly.
Still, you are not talking about just your hands, but your arms up to your elbows, and it strikes me as close to unbelievable that you could fill your arms with metal shards all the way to the elbows by working with hand tools, so it seems more likely an allergic reaction to the metal or to the cleaner/degreaser than metal shards in your arms. What does your doctor say about removing all these metal shards from your body?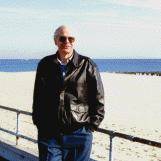 Ted Mooney, P.E.
finishing.com - Pine Beach, New Jersey
Striving to live Aloha
---
2007
A. I agree with Ted on this one. X-rays would be a definitive way of telling if you had metal in your hands and arms. Surgical removal of a couple of the larger pieces could allow testing to see if it was actually chrome.There is probably nickel plate under the chrome and you might be also suffering from an allergic reaction to it. About 10% of the people in the united states are allergic to nickel and the number is growing each year. It used to be mostly females, but with males doing body piercings now, they are the faster growing number.
James Watts
- Navarre, Florida
---
January 2, 2008
"IF ANY ENGINEERS, SCIENTISTS, DOCTORS, RESEARCHERS ETC HAVE ANY COMMENTS OR ARE INTERESTED, I HAVE HUNDREDS OF PHOTOS, THESE TOOLS ARE DANGEROUS."





Does "ETC" mean lawyers?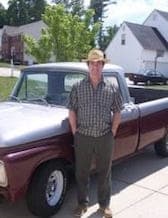 Sheldon Taylor
supply chain electronics
Wake Forest, North Carolina
---
January 11, 2008
A. Sir:
I think your problems with these tools is nickel. I have to purchase metal eyeglass frames that are nickel free, otherwise, wherever the paint coating wears off I got terrible rashes that burn and itch. I also got terrible swelled-up welts along the stems and around my nose. This is nickel metal that I respond to in a very bad way.
Regards,
Dr. Thomas H. Cook
Galvanizing Consultant - Hot Springs, South Dakota, USA
---
March 14, 2008
A. Hi, I think your problem is down to a nickel allergy -- used as an undercoat for the chrome. My wife is allergic to nickel, and she has had a very sore wrist for 3 years after wearing a cheap bracelet. She has had many creams from her doctor but it always seems to re-appear. I work with nickel and chrome, and a former work colleague suffered from nickel.

Sorry, but you need to buy expensive tools !
Jay Smith
- Essex, UK
---
September 3, 2020
A. Hi. I've been a machinist for about ten years now. I realize that chrome chips can cause very painful splinters. But I wanted to point out that the Purple degreaser that you are referring to is very very very bad to get on your skin. You have to wear rubber gloves with it and don't let it dry on your skin. I've had Purple Power give me chemical Burns that made all of the upper layers of skin (on my hands) get all crusty, and peel off in flakes.
Are you using the cleaner in a way that is getting it all over your arms and hands? ... because the stinging/burning sensation that a chemical burn like this gives you feels just like a bunch of invisible burning pins and needles in your skin.
Chuck Robinson
- Visalia, California
---
September 2020

Thanks for the thoughtful response, Chuck! Michael's posting was from 13 years ago so we probably can't help him personally, but as I repeatedly re-read his posting now, it seems that he may actually have been washing his hands with Purple Power.

The Safety Data Sheet for the product says, in case of skin contact: "Remove contaminated clothing immediately. Thoroughly wash exposed area with soap and water for at least 15 minutes. Seek medical attention immediately."
So, at the least, your posting is a reminder to people to be careful with such products, and most certainly to not even think about deliberately putting them on the skin as a cleaner.
Luck & Regards,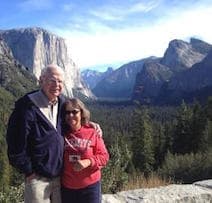 Ted Mooney, P.E. RET
finishing.com - Pine Beach, New Jersey
Aloha -- an idea worth spreading