topic 47205
BEST ferritic stainless alloy for making a wall-to-wall grab bar for a handicap shower
(2007)
Q. What's the BEST ferritic stainless alloy for making a wall-to-wall grab bar for a handicap shower--strong enough, and least likely of the MAGNETIC stainless alloys to corrode, stay nice looking under wet conditions? We're looking at 1-1/2 or so O.D. tubing, 7 ft. long, thick enough wall to hold a 500 lb. "grab" in the center plenty safely. Will be securely supported at ends.

I want to build high-strength magnets into custom "accessories" of various types, which will hold onto the bar securely. So the austentic (303, 304) stainless alloys, used in regular grab-bars on the market, won't work.
Peter Cross
- Belmont, California, USA
---
(2007)
A. Peter:

I can see where you are coming from and I like your concept.

Might I suggest that you look at a high chromium, duplex stainless steel piping, which is magnetic, resistant to stress corrosion, good weldability and easily formed.
Electropolish it for excellent aesthetics and passivation

Good luck.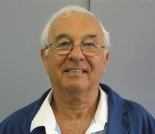 Joel Levinsohn
- Sydney, Australia
---
(2007)
A. There are two choices to consider: ferritic grades like Types 439 and 444, or as Mr. Levinsohn suggested, duplex grades like Type 2205, 2101, and AL 2003. All of these will be magnetic, with the final cost being dependent on the thickness of the tubes. Duplex grades are stronger than ferritic, so they can be made thinner. I would contact Plymouth Tube (formerly Trent Tube) to discuss this in more detail, as he is an expert on design/fabrication/corrosion of stainless steel tubes.
Toby Padfield
Automotive module supplier - Michigan
---
---
430 stainless steel use in bath shower area
November 29, 2016
Q. I am having my en-suite shower area tiled. I would like to know if the trimmings made of 430 stainless steel are suitable for the shower area as it is magnetic which suggests that it has fair iron content suggesting that there may be a possibility of rusting in the long term. Can anyone advise whether it is safe to use the 430 stainless steel grade. Thank you.
Reuben Moodley
DIY - Durban, South Africa
---
November 30, 2016
adv.
Reuben, our electropolishing technology in Universal electrolyte provides thick passivation layer that protects against rusting. The same technology is used for treating surgical instruments.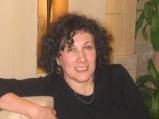 Anna Berkovich
Russamer Labs
Pittsburgh, Pennsylvania
---
December 2, 2016
Reuben,
In general, 400 series grades sacrifice corrosion resistance (compared to 300 series) in order to gain other properties (like hardness). Since you are talking about decorative stainless, I think 304 would be a typical material to use.

Ray Kremer
Stellar Solutions, Inc.
McHenry, Illinois
---
December 20, 2016
A. Hi Reuben!

430 is magnetic not because of its fair "iron content", but because it doesn't have nickel or (high) manganese, so its structure is ferritic instead of austenitic as the AISI 300s and 200s grade stainless.

I'm with Ray, I think a 304 stainless is better for a bathroom; it is easier to maintain, has more corrosion resistance, and it is nicer and brighter.

Hope you make the best choice for your shower!

Regards,

Daniel
Daniel Montanes
N FERRARIS S.A. - Canuelas, Buenos Aires, Argentina


This public forum has 60,000 threads. If your question seems off topic to this thread, you might prefer to Search the Site