World's #1 on-line resource since 1989
•
-----
Manganese phosphating or black oxide on S7 tool steel & gun parts
Current question and answers:
October 14, 2020
-- this entry appended to this thread by editor in lieu of spawning a duplicative thread
Q. We are into Plating business and do Manganese Phosphate coating on all automobile parts with various low carbon and other grade steels. However we are trying same coating on S7 material but coating is not taking where secondary operations done like grinding, papering, buffing, polishing to attain final dimension before coating process. We do welcome your valuable suggestion.
Mallikarjuna Veerabhadrappa
- Bangalore, Karnataka, India

---
---
---
Previous closely related Q&A's starting in:
2007
Q. My company is supplying MIM parts to a gun company. We've had problems with the manganese phosphate applied to the parts. The coating is not sticking and shows inconsistent coloration. The customer has suggested we black oxide the parts first. Somehow this doesn't seem right. Any suggestions would be appreciated.

John
John Aiello
Buyer - Guilford, Connecticut, USA
---
2007
A. Black oxide is an alternative to phosphating not a pretreatment for it -- you don't do both. But guess number 1 is that the parts simply aren't clean enough.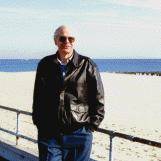 Ted Mooney
, P.E.
Striving to live Aloha
finishing.com - Pine Beach, New Jersey
---
2007
A. Good afternoon:

You could be having problems due to excess porosity in the MIM parts. This could be trapping chemicals from your phosphating process which bleed out later.
Steve Bizub
- St Louis, Missouri
---
2007
Q. There is no surface porosity on a MIM part. It's not like a pressed powdered metal part. At the sintering temperature there would be no organic residuals on the surface. The parts are being bead blasted and solvent cleaned prior to phosphating. The steel is MIM 8620. I'm beginning to think our problems are more process related than material related because we do get some good batches.
John Aiello
[returning]
- Guilford, Connecticut, USA
---
2007
A. Solvent clean is okay to remove gross oil contamination but is never enough to guarantee a clean surface.
Solvent clean first (to avoid oil in the beadblaster). Hot aqueous alkaline clean, rinse, water break test, (possibly an acid dip to ensure all the alkali has gone and to activate the metal), phosphate.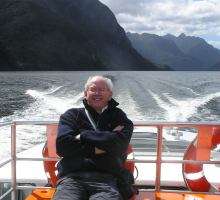 Geoff Smith
Hampshire, England
---
February 11, 2008
A. Good Day

first check your material

second check you cleaning steps

third you suppose to check your phosphating solution by laboratory and confirm that balanced or not
Yasser Metwalli Osman
- U.A.E, Ajman
---
---
Black Manganese phosphate on S7 MIM Tool steel
January 9, 2018
Q. We have a difficult time getting manganese phosphate black on MIM S7 gun parts. We get shades of grey and green. I've been told that post phosphate and water rinse and dip in antimony tartrate will blacken the metal. The Mil-Spec also mentions a dye but I haven't found anyone who knows anything about this. It is essential that these parts be jet black to match the other parts of the firearm.
Help!
John Aiello
John Aiello
[returning]
distributor - Guilford Connecticut
---
January 10, 2018
A. Hi John!

Check accelerator additions and iron content in your bath, green shades are iron phosphate deposits and usually means you have iron dissolved in your bath (there should be no iron, and you should have some accelerator in excess to work your line smoothly).

Check this and the other parameters in your manganese bath and you should get black phosphate. If not, I would talk to your vendor to improve the deposit darkness.

Best regards!
Daniel Montanes
TEL - N FERRARIS - Canuelas, Buenos Aires, Argentina
---
January 11, 2018
Q. Instead of MIL-DTL-16232 [link is to free spec spec at Defense Logistics Agency, dla.mil] Type M Class 2 should the spec be changed to Class 4? Class 4 allows color dying or a post dip in an inorganic salt.
John Aiello
[returning]
- Guilford, Connecticut
---
---
April 4, 2018
Q. I work for a large law enforcement agency and we rebuild approximately 500 Remington 870 shotguns a year. I am not very happy with the finished parts after Parkerizing. The finished product is a light gray, does not seem to be very thick, and seems to wear off easily. I would like to get a darker thicker finish. Our process is a follows.

Clean the parts in an ultra-sonic cleaner for one-half an hour in a solution of three gallons of water to two gallon of simple green.
The parts are then rinsed with water and dried in an oven at about 200 to 250 °F.
They are then blasted with 120-grit aluminum oxide and dipped in the park tanks at a temperature between 150 to 200 °F for 15 min. We use Shooter Solutions Heavy-Duty Manganese Parkerizing Concentrate.
For the most part the finished looks good and even, but much lighter than, and not as thick as it should be.
Any ideas would be great.
Thanks.
James Herfurth
- Harpers Ferry, West Virginia USA
---
April 4, 2018
A. James,

That sounds like a kit product, which I'm not too familiar with, but right out the gates 150-200 °F is too large a window for consistent work. Most processes run closer to 195-205 °F. Low temperature can account for low coating weights.

Do you have know what the total acid, free acid, or iron are in the bath? The ratio of total acid to free acid has a pretty substantial impact on the coating weight as well. It will be hard to optimize the process without these values.
Jameson Grout
- Indian Orchard, Massachusetts
---
April 5, 2018
Q. Thanks for the help Jameson,
I normally try to park as close to 200 as possible but the directions on the bottle says not to exceed 200. I don't know what the acid and iron content is like. Is there a test kit I can buy to find out? I also think the solution I'm using isn't the best. I think it's more for hobby gunsmiths and not industrial grade. I'm trying to find a vender that would have something that may work better for us.
James Herfurth
[returning]
- Harpers Ferry, West Virginia USA
---
April 5, 2018
A. Mr. Grout said what you need to know. I will elaborate. Get the Mn phosphating liquid process from a reputable supplier. Make up to the supplier's recommendations. Start heating. When you get to about 185, then, right now, not yesterday, titrate for total and free acid and adjust lowering the free with manganous carbonate. Throw in some steel wool, by now you are at 195 °F, process the work, when done cool it down as fast as possible. Next time, repeat the above. You cannot titrate on Monday, heat it for two days, because by then the total has broken down into more free, you must titrate and adjust immediately before processing.

Robert H Probert
Robert H Probert Technical Services

Garner, North Carolina