topic 47082
How to mask galvanizing or do selective galvanizing
A discussion started in 2004 but continuing through 2018
(2004)
Q. We have a requirement of selective hot dip galvanizing. A part of the component is not to be galvanized. Our supplier uses hot dip galvanizing and he is not able to achieve our requirement. Can someone guide us on how we can go about this?
Jagathees chandran
Switch gear manufacturing - Kuwait
---
(2004)
A. Nickel or copper plating selectively applied to the areas where no galvanizing is needed will do. Depending on the geometry, which you did not say, there may be other ways like incomplete immersion or inorganic substances resistant to the pot's temperature applied over the desired areas.
Guillermo Marrufo
Monterrey, NL, Mexico
---
(2004)
A. You can use high temp-resistance tape to mask the areas which do not have to be galvanised.
Dejo
[last name deleted for privacy by Editor]
- Wolvega, Netherlands
---
(2004)
A. In our experience there's no reliable method of masking. Tapes, paints, other coatings all work to a degree, but give a patchy rough finish which has never pleased any of our customers!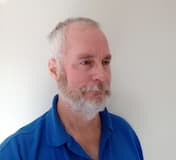 Geoff Crowley
galvanizing & powder coating shop
Glasgow, Scotland
---
(2004)
A. Try spray galvanizing instead of hot dip galvanizing in which case you can simply mask the area you do not want to galvanize and galvanize the rest.
The bonding structure and pattern however, would be different from what is achieved in HOT DIP as the bonding here would be superfluous.
S. Newar
- Kolkata, West Bengal, India
---
---
To minimize your searching efforts and to offer multiple viewpoints, we've combined some threads into the dialog you're viewing. Please forgive any resultant repetition or failures of chronological order.
---
---
Need to keep an ungalvanized area on parts
(2007)
Q. Dear Sir/Madam
I am working for Spanish Solar System Supplier at the moment.There are some parts.The people say that,"there shouldn't be galvanizing here". I have painted these parts for obtaining ungalvanized parts. As I know that, polymer based materials are unreactive for HDG. However, I saw some parts were galvanized locally. How can I prevent this situation? Are there any special chemicals and/or materials for not coating? Can you suggest anything?

Thanks...

Kindly regards
Hakan Esen, Material Engineer(BSc.)
galvanizing plant manager
Bursa, Turkey
---
(2007)
A. I have tried for years to find something to "mask" galvanizing -- without reliable success.

In hot rolled steel, where there is plenty of mill scale present, it's possible to paint with a solvent based paint, and this prevents the acid cleaning the mill scale. Where the steel isn't free of oxides, it doesn't galvanize. So where you paint, doesn't galvanize.
But this isn't 100% reliable.

Where the steel is very rusty, it's a similar thing. Paint prevents cleaning which prevents galvanizing. Again NOT 100%.

Where the steel is not rusty and has no mill scale (like fresh cold rolled for example), it's nearly impossible.

There are a whole range of proprietary branded masking systems. I have not found a reliable one.

If you find a reliable technique, let us all know!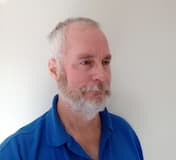 Geoff Crowley
galvanizing & powder coating shop
Glasgow, Scotland
---
(2007)
? I don't know but copper plating works fine as a stop-off barrier in carburizing. Maybe someone else knows if it works as masking for galvanization too?
Guillermo Marrufo
Monterrey, NL, Mexico
---
(2007)
A. Sirs:
Copper plating does not work.
The information on masking that you seek is on pages 91-94 in: "INTERGALVA 76" Edited Proceedings 11th International Galvanizing Conference, Madrid 1976, Edited by the Zinc Development Association, 34 Berkeley Square, London W1X 6AJ, Published by PORTCULLIS PRESS LTD., Queensway House, 2 Queensway, Redhill, Surrey RH1 1QS.
Likely you can get a copy of this article from the Zinc Development Association or by interlibrary loan from a large, or university library.
Regards,
Dr. Thomas H. Cook
Galvanizing Consultant - Hot Springs, South Dakota
---
---
March 24, 2011
-- this entry appended to this thread by editor in lieu of spawning a duplicative thread
Q. I am using 304 SS as a slide bed for a conveyor. The outer portions of the conveyor structure is mild steel and is what we want to galvanize. The question: Is there anything that can coat the SS so it will not be galvanized in the process?
Steve Campbell
Product Designer - Knoxville Tennessee
---
April 14, 2011
A. The American Galvanizer's Association (galvanizeit.org) recently completed a test of about 16 different masking substances, from proprietary products to RTV silicone and duct tape. I am sure they will provide you this report if you ask. Most of the masking substances work at least somewhat; many can be hard to remove (paints and duct tape). At the plant where I work we apply a proprietary masking compound when requested by customers, for a charge that varies by how much time and material in involved. Use of masking materials always involves some extra cleanup.

The best solution is to design your product so that stainless and other parts you don't want zinc on are added to the assembly after the galvanizing. Otherwise talk to your local galvanizer and ask what they recommend. Most galvanizers will help you out on this.
Erik Jacobs
- Seattle, Washington, USA
---
---
August 7, 2014
-- this entry appended to this thread by editor in lieu of spawning a duplicative thread
Q. Hi,

We have some 200 x 200 x 6 mm box section that has machined surfaces on it and we are wanting to HDG it but my concern is how to protect the machined surfaces from being HDG!
Can they just simply be taped over with masking tape or is the HDG bath too hot?
Can we apply grease to them or something -- not sure!

I really do not want to HDG them and then re-machine as this will be costly!

I am in China so info they give me here is not necessarily true.

Thanks for your time

Sime
Zuru
Simon Rushbrooke
heavy equipment manufacturer - Huadu China
---
August 2014
Hi Simon. We appended your letter to a thread on the subject, and hope that the previously supplied information helps you. If anyone else has anything to say, or if the specifics of your situation suggest additional ideas, hopefully readers will reply.
Regards,
Ted Mooney, P.E.
finishing.com
Pine Beach, New Jersey
---
August 18, 2014
A. If grease is applied on the machined portion, during Pickling the acid will not attack the steel and this portion will not be galvanized. However, during galvanizing the grease will burn and some zinc deposit may be there on the machined portion which can be brushed off.
hemant khaitan
- kolkata, India
---
August 18, 2014
Q. Hi Thanks Ted for putting me into this forum !

I have thought about these methods and I think that i will do some testing and inform you all of the best method.

For the grease method how thick does the layer of grease need to be ?

Regards

Simon
Simon Rushbrooke
[returning]
- Huadu China
---
August 19, 2014
A. Grease should be thick enough to withstand pickling and the thickness can be best obtained by trial and error.
hemant khaitan
- kolkata india
---
---
Can inserting copper screws in threaded holes reliably prevent galvanizing?
September 6, 2017
Q. Hi, I'm having trouble protecting the threads of the M24 nuts(similar to a through hole with threads) on my steel structure from being hot dipped. I've tried various options such as paint, high temp sealant, and they only work up to a certain degree. I read somewhere that pure copper cannot be galvanized. That made me come up with the crazy idea of inserting pure copper M24 Hex Screws onto the nuts prior to the galvanizing process.
So the main question here is, is it true that pure copper cannot be galvanized?
Benny Gan
Polymer Composite Asia (PCA) - Nilai, Negeri Sembilan, Malaysia
---
September 10, 2018
A. Benny If you make up threaded carbon forms I think they can be threaded into the holes and the inside of the hole will not be galvanized. Ask Dr. Galv with the AGA in the United States if he thinks this will work.
Bruce Reichelt
- Grand Ronde, Oregon


This public forum has 60,000 threads. If you have a question in mind which seems off topic to this thread, you might prefer to Search the Site