Where the world gathers for
plating, anodizing, & finishing Q&As since 1989
-----
Modified Dye Stain Test
2000
I am seeking the process for the modified dye stain test used for testing seal integrity on anodized aluminum. I believe one should use 50% nitric acid, and Blue 2LW dye, but I'm not positive. I also need the times the solutions should be left on the test piece.
Thank you,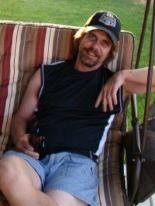 Marc Green
anodizer - Boise, Idaho
---
2000
Hello.
I am familiar with the modified dye stain. where I work we use 30% nitric for 5min then the blue dye for 5min. there should be no blue. we have to wait 24hrs before perfoming this test. without a hot seal it will not pass this test. the aluminum needs to hydrate the pores so cutting fluids and so forth will not penetrate the seal.
We also do a test called ADT. acid dissolution test using potassium dichromate PHOSPHORIC ACID at 100 degrees for 15mins. we weight the part before and after and use the weight loss and parameter of that pc.a loss of a loss of 10 grams usually is considered a failure. Well, hope this helps ya out. if you need anymore info I would like to help out.
Well, have a good one.
Brian Vandivier
- Franklin'In