Where the world gathers for
plating, anodizing, & finishing Q&As since 1989
-----
Protect aluminum from sulfuric acid & hydrogen sulfide
2000
Q. Hello,
I am in desperate need of a protective coating for a 99.5% pure aluminum extrusion. The coating must be able to withstand low concentrations of sulfuric acid and temperatures up to 375 °F. The extrusion is used as a heat sink for natural gas, so the coating must provide excellent thermal transfer as well. Any help you may be able to provide would be much appreciated.
Thank You,
Mikko Crouch
- Okemah, Oklahoma, US
---
2000
A. Electroless nickel plating sounds just right to me.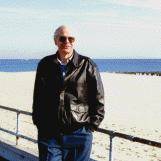 Ted Mooney
, P.E.
Striving to live Aloha
finishing.com - Pine Beach, New Jersey
---
2000
A. A high phosphorous EN would have a little better protection than a mid P EN.
James Watts
- Navarre, Florida
---
2000

Dear Sirs,
I thank you kindly for your help. After the research I've been able to do, I think this may be the solution to my problem. The environment will see one million cubic feet of 375 °F natural gas stream by each day. The gas contains up to 30 ppm hydrogen sulfide. In some cases there is also moisture present. I've been told that it is not corrosive while in gaseous state. It doesn't sound concentrated enough to be all that corrosive of an environment to me. I do know that it makes quick work of mild and stainless (not sure what alloy they use) fails in only 5 years. From what I've read on this site, people seem to have problems with the adhesion/cracking due to the deviation in thermal expansion rates.
RFQ: Also I am having problems finding a plating house that can accommodate a 6 foot long 3 inch diameter aluminum extrusion. I believe I will shortly be granted 80 hours of a local university's help. Hopefully I can then get a better understanding of the environment.
Thank You
Mikko Crouch
[returning]
- Okemah, Oklahoma, US
---
2000
A. Hydrogen sulfide is rough on all metals. Based on sour oil wells, High P EN is the only way to go if it is plated. I would prefer 12 or higher%. You also should not skimp. 0.0015 is a minimum to have a virtual guarantee that there are no "thru" pores.
The vapor deposition folks may be another option. I have no specific knowledge about the best coating or how well it might do.
James Watts
- Navarre, Florida
---
---
2002
Q. I have a nickel plated aluminum part that is exhibiting corrosion and flaking of the nickel plate. It passed all of the salt spray and bend test requirements. I am looking for papers that explore the durability of corrosion of nickel on aluminum and what attacks this system. Also, I would like to find information on sulfur dioxide and/or hydrogen sulfide effects on nickel plated aluminum. The plating is electroless and does seem to have some porosity.
Any help (or ideas for testing) would be appreciated.
Barbara Smith
- Acworth, Georgia
---
2002
A. For applications with the chemicals you mentioned a High Phosphorous Electroless Nickel is required. Plating thickness should be .002 in..
Todd Osmolski
- Charlotte, North Carolina, USA
---
2002
A. No matter how impervious or thick (within reasonable cost limitation of course) is your top layer of EN, it will always be more electropositive than the aluminum substrate. So, any pore will lead to attack. The old tried-and-true method of alternating different metals, each more electronegative than the previous still is a good alternative. Can you plate copper beneath the EN?. This would help.
Guillermo Marrufo
Monterrey, NL, Mexico