Where the world gathers for
plating, anodizing, & finishing Q&As since 1989
-----
Anodized Surface Finish different on different Aluminium Grades
2000
I am a graduate engineer helping out on a project involving anodizing Aluminium die castings. The problem is that we are trying to change to a different grade of Aluminium and we are getting a different surface finish. The grade that we want to change to seems to have a slightly higher sheen than the other.
My questions are:
1. Does the composition of the Aluminium have an effect on the anodized surface finish?
2. Can the anodizing process be refined to suit the new grade of Aluminium?
Regards,
Bridgette Marshall
Production Engineer - Sydney,Australia
---
2000
To present the problem in its simplest terms, Ms. Marshall, aluminum anodizes but the alloying ingredients don't.
Usually the anodizing step itself isn't refined (except that different voltage may be required for a different grade), but you do have some flexibility in the pretreatment, for example etching the aluminum to give it a more matte finish. You may also require or not require an acid treatment that contains fluorides depending on the composition. I suppose it's also possible to alter the desmutting process, but normally this is a process which you would attempt to do as well as possible; you don't normally try to do an inferior job so the anodizing will come out less bright.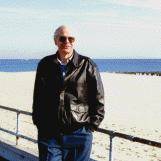 Ted Mooney
, P.E.
Striving to live Aloha
finishing.com - Pine Beach, New Jersey
---
2000
Greetings Everyone,
Alright, the simple answer to question 1 is this:
Yes, different materials do anodize differently, material tones are different, not only that, but on the bath side of things, temp., electrolyte concentration (sulfuric that is), etching times. All these variables determine the finish of the material in question, no matter what type that material may be.
In the coming weeks I'll have my website completed and I'm going to start illustrating these things in greater detail for everyone, because there's just too many questions that I notice over and over again that can be answered in text, and most importantly in graphical form that would clarify these things for people. I'm considering doing just this type of thing right here, a basic layout Left to Right of materials, with fixed voltages, times and etc, to eliminate a few of the variables I guess you could say and actually show, in living color, the differences the material can exhibit.
Question 2: Can the bath in and of itself be tweaked to compensate for the differences in the material (because it seems that is basically what you want to know). Yes, to an extent, you can't totally override the composition of the material, but you can limit its constituent materials from "coming out" more in the finish, lower voltage and amperage but with longer periods of time should still get you to Point B, but with a slightly lighter toned finish, one that would be not so grayed, or gold toned (dependent on your material).
Basically play with all the parameters like temp, conc. of the bath, etching times, and see what you get.
Matthew Stiltner
plating company - Toledo, Ohio