Where the world gathers for
plating, anodizing, & finishing Q&As since 1989
-----
Ti anodizing color change in steam autoclave
2000
Q. I have been put in charge of anodizing 6al-4v Titanium the colors blue,yellow,green. These parts are medical devices and are subjected to steam autoclave sterilization (250 °F). In testing I am finding that some of the colors are transitioning to the next color phase, the yellow is turning magenta and the blue is turning clear. This is occurring on only a few of the parts tested and I don't understand why only a few of each batch are doing this. Is it poor cleaning what? If anyone has any suggestions I would appreciate it. Also does anyone have the complete anodizing color spectrum for Ti and the associated oxide thickness for each color.
Thanks
Jim Johnson, Sr. Design Eng.
- carlsbad,ca
---
2000
A. Hi Jim,
The colors on Ti produced by anodizing result from interference effect. The colors wary with oxide film thickness which is determined by voltage in anodizing. However, oxide film can also be produced in hot air or high temperature steam. In your case, steam temperature is as high as 250 °F. The oxide film steadily grows with time in the autoclave. This is why the color from anodizing changes to the next voltage color in the autoclave.
Ling
Ling Hao
- Grand Rapids, Michigan
---
June 15, 2009
Q. I am running into the same issue with anodized Titanium 6Al-4V. However, the test parts that were cleaned in Enzol (an enzymatic detergent) for about 19 hours, showed no discoloration. Likewise, competitive test parts that were not cleaned showed no discoloration.

Is there a method to "treat" the anodized 6Al-4V to prevent discoloration in repeat steam sterilization?
Kim Nguyen
- Carlsbad, California, USA
---
November 5, 2012
Q. We have experienced a similar problem. Some of our parts showed signs of oxidation. Without tumbling, the color was uneven; but after tumbling they were very good looking and anodization gave great results. However, when these were put under the autoclave test, strange patterns of color change appeared. It is as if the tumbling removed the superficial oxide allowing a uniform color but did not remove subsurface precursor which enhanced oxide growth in autoclave conditions. Anyone have a better rational for the observations we made?
Roger Pelletier
- Boucherville, Quebec, Canada
---
---
November 22, 2014
Q. Applying the corrosive resistance property of Titanium, I am using Grade 1 titanium as my saltwater aquarium water level detector probe. One thing I found out that after a couple weeks of use (passing miniature current of 40uA 5V DC current), both the probes (+ side and - side) became coated with a light golden color. The probe is still conductive similar to brand new titanium.

My question is what is the material (compound) that is coated onto the titanium probe? Is it possible that some electroplating process occurred that plated Titanium Nitride onto the titanium surfaces? I've read that Titanium Nitride is of golden color and relatively good in conducting current. Thank you.
Kong Ho
- Los Angeles, California, USA
---
November 2014
A. Hi Kong. Titanium oxidizes and the titanium oxide skin is fairly transparent. So what happens is, part of the light hitting it bounces off the outside of the object, and part penetrates the transparent oxide skin and bounces off the metal. This causes the two halves of the reflected light to be out of sync, causing "interference" effects that can give it a coloration. Depending on the thickness of the oxidized skin, we perceive different colors. My guess is that's where the yellow tint is coming from.
Regards,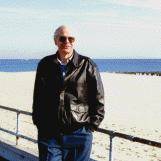 Ted Mooney
, P.E.
Striving to live Aloha
finishing.com - Pine Beach, New Jersey
---
---
April 15, 2015
Q. Regarding to solve the oxidation surface after autoclave: Is there any approach or method that can be applied within Titanium anodizing process that can minimize formation of oxide layer on surface after autoclave? However, I have found in some companies' products catalog that their customer might be faced with discoloration after autoclave, but this is not harmful for body. Anyone has any information about it?
Mohammad Mostakhdemin
- Penang, Malaysia