Where the world gathers for
plating, anodizing, & finishing Q&As since 1989
-----
Powder Coating on Galvanized Steel
An ongoing discussion beginning back in 2000 ...
2000
Q. We are currently reviewing the possibility of manufacturing some of our parts using galvanized steel rather than sending the parts through zinc plating after fabrication. Our manufacturing methods require extensive resistance welds of various wire diameters, coupled with arc welding of pre-formed steel strip. Our plan is to use galvanized wire and strip, and preliminary testing indicates good welds (steel to steel) for the finished products. We also want to apply an electrostatic (corona discharge) epoxy powder coating to the finished galvanized metal part, which would be cured at approximately 300F for 20 minutes. So, we have three basic questions.
Number 1: What concerns should we have with respect to welding galvanized material, such as out gassing of zinc metal and threshold limits associated with this out gassing? Where do we find the appropriate industry limits or guidelines for this process to work successfully?
Number 2: We have found that an alkaline wash (we use a five stage iron phosphate spray system), prior to powder coating may be too aggressive for the galvanized material and may contribute to a loss of the cathodic protection that should be afforded by having a zinc interface between the epoxy powder coating and the steel substrate. This has been determined in a preliminary salt fog evaluation, where we see red rust at weld intersects without any accompanying white corrosion. We believe that a pre-treatment system should do two things: eliminate any organic coating applied to the galvanized material by the supplier and remove factory oils that are introduced during the fabrication. This should promote better adhesion. Are there pre-treatment systems that been proven to work with galvanized material by removing impurities from the surface, without interfering with the integrity of the zinc layer.
Number 3: We are vaguely familiar with solvent dipping of the parts, which in theory would remove surface oil, grease, and organic films, but not damage the zinc layer underneath. Are there preferred solvents for this process and what are the appropriate industry limits or guidelines for this process to work successfully?
We have been very happy with the level of professional responses that we have received from this question and answer site, not to mention the contacts that it allows us to establish in the field. Your responses are always appreciated.
Brett Drozic
- Wilkes-Barre, Pennsylvania
---
"Handbook of Hot Dip Galvanization"
by Maass & Peissker
from Abe Books
or

Affil. Link
Your purchases make finishing.com possible
2000
A. Powder coating of galvanized steel is commonplace in Australia. It is important to note the following.
Any welding or "hot work" of galvanized product defeats the purpose of galvanizing in the first place. It is best to complete all fabrication prior to galvanizing so you have a complete envelope of zinc on your product.
It is wise to allow your product to air cool and avoid any quench process at the end of the galvanizing process. This is because it causes contamination of the surface prior to powder coating. Often the pre treatment for the powder coating will not be sufficient to remove all trace of quench.
Oven time for baking the powder is no problem.
Remember that any surface imperfections on the galvanized surface will be magnified through the finish coating, so it is common practice to sand the product before powder coating.
Jeremy Moffat
galvanizers - Sydney Australia
---
2000
A. As for the wash line, an alkaline cleaner can be your best option if your production is suited to it. The cleaner will have to be mild enough so that it doesn't over etch the galvanized surface, but still alkaline to provide excellent cleaning. Your production rate and quality requirements will determine your best route, the suggestion of galvanizing the parts after assembly is a good one if it can be done efficiently.
It is very doubtful that a solvent dip will turn out to be your best option, air-quality laws being what they are it's hard to go back to that older technology.

Jeff Watson
- Pearland, Texas
---
---
March 27, 2012
Q. We are working for a project for an oil company. As per Specification we have to use pre-galvanized pipes to fabricate and powder coat after fabrication. We did so but when I make a scratch test on the powder coated test it is peeling off in many places and staying strong in some cases. My Questions are:

1. Is it technically advised to powder coat on pre-galvanized pipe material.
2. How for durable is this powder coat on pre-galvanized pipe.
3. What type of powder coat is recommended -- any process name or material combination, etc.
4. The powder coat manufacture is stating that no warranty of powder coat on Galvanized materials.
6. The powder coating company states that powder coat is suitable for Aluminum only. Is this true?
5. As I stated before, what may be the defect of this peeling off when I make a scratch test with a sharp material?
Any other suggestion on this subject or reference guide so that we can claim of educate our self.
Arul Kumar
- Dubai, United Arabic Emirates
---
March 27, 2012
A. Hi Arul.
I believe that you can successfully powder coat on pre-galvanized material, but you may be missing the fact that pretreatment is necessary. You must phosphatize before powder coating. Can you tell us anything about what you are doing in that regard? Thanks.
Regards,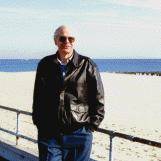 Ted Mooney
, P.E.
Striving to live Aloha
finishing.com - Pine Beach, New Jersey
---
March 27, 2012
A. It is quite possible to powdercoat on galvanized steel, but as ted has said pretreatment is essential.
Without any pretreatment the powder is almost guaranteed to fall off.
With appropriate pretreatment it can be very difficult to get off even if you wanted to.

There are several pretreatment routes:
Chromate system
Zinc Phosphate system
Dry in place systems
Silane systems

Each has advantages and disadvantages. Some are better sprayed on, some by tank based immersion. Any good "system" will involve at least 4-8 stages.

An example of one is:
Alkaline degreaser
Rinse 1
Rinse 2
Phosphoric acid etch
rinse 3
rinse 4
Titanium dioxide suspension
Zinc phosphate
Demineralised water rinse 5
Drying

Be suspicious of anything with fewer than 4 stages.

We use a manganese based pretreatment of 8 stages, and coat hundreds of tonnes of galvanized steel a month.

Geoff Crowley
Crithwood Ltd.
Westfield, Scotland, UK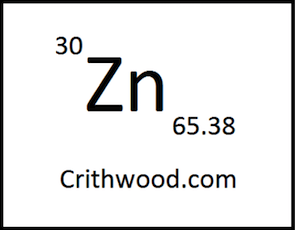 ---
---
June 22, 2016
Q. Please provide details of galvanized sheet pretreatment process involved in powder coating process.

We are following hot degreasing process, but adhesion is not good on all surfaces, and peels off in a few places.

Please suggest galvanized sheet pretreatment process.
suresh babu
- tamil nadu india
---
June 2016
A. Hi Suresh. Degreasing is not adequate pretreatment. Although there are proprietary pretreatments that could be tried, conventional zinc phosphate pretreatment, as described above by Geoff Crowley, is the standard. Please review this thread, search the site for zinc phosphatizing, and try to get a good book on the subject. Best of luck.
Regards,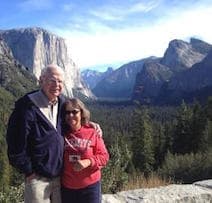 Ted Mooney
, P.E. RET
Striving to live Aloha
finishing.com - Pine Beach, New Jersey
---
---
July 1, 2016

Dear Mr. Ted & Mr. Geoff, I am follower of your site many years and participated in few Q&A. You are doing fantastic job.

A. To Mr. Arul & Mr. Suresh - Yes Powder coating on Galvanized substrate is a challenge, always. You never knew when and on which lot you will face issue. But I have come across a few facilities which are very comfortable with Nano chemical treatment for Pre-galvanized or electro-galvanized steels. They have changed slowly from phosphate to Nano coat. But when HDG substrates are processed is it possible to avoid acid etching? In a spray PT line acid etching will damage the surrounding.

Q. We are planning to go for brush off blasting (sweep blasting to a Ra value of around 5). Sample trials shown good result. The problem here is low output with breakable grits. By blast guns we can use only alumina oxide or garnet. Can't use steel shots with wheel blasting. It will damage the zinc as well possibility of corrosion.

My question is whether we can use SS shots for Zinc (HDG). Is there any Galvanic corrosion issue will arise due to bimetallic reasons. Need your valuable input please.

Regards
SELLAPPAN THIAGARAJAN
- Chennai, India
---
July 2016

Hi Sellappan. Thanks for the kind words.
opinion! I'd be interested in alternatives to phosphating like nanocoatings if the quality of finished metal goods like patio furniture, lawn equipment and bathroom accessories was not in a nosedive/freefall. Although we've known how to finish things right for decades, we decided to not do so anymore to save an ounce of phosphate, and the critical first step is to start doing it right again. Such metal items should last 25 years like they used to ... but today we re-mine, re-smelt, re-fabricate, re-finish, re-package, re-ship, re-merchandize and re-landfill a ton of steel every 3 or 4 years instead of every 25 in our pennywise & pound-foolish quest to that ounce of phosphate. This assault on sustainability -- brought about by misguided regulatory authorities, environmentalists, & cost cutters -- is so obvious and critical that we need to concentrate on the importance of a return to strong corrosion resistance standards before we go offer them yet more straws to clutch at like alternative "nanotech" treatments.
I'm not fully understanding your "brush off blasting" proposition. Is this a prelude to nano-coating and in lieu of acid etching, or is it the whole proposed pretreatment? I'm not familiar with it in practice, but I don't see why steel OR stainless steel shot would cause a galvanic problem with a steel or a galvanized surface, but blasting alone is not adequate pretreatment.
Regards,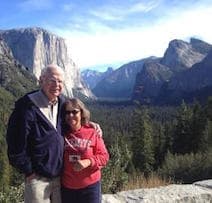 Ted Mooney
, P.E. RET
Striving to live Aloha
finishing.com - Pine Beach, New Jersey
---
July 2, 2016

Dear Mr. Ted,

I fully agree with you about age old Zinc phosphating. The advantages are many of which robustness of zinc phosphate is topmost. You can see on your own eyes whether zinc phosphate coating happened on the substrate. But the nano chemicals are getting coated in the range of milligrams per sqmts. You can't visualize whether coating happened or not (on Galvanized surface). However when salt spray tests are checked Nano chemicals offers a very good resistance as comparable to zinc phosphating.

Q. Clarification of my question: Our substrate is HDG. We prefer a sweep blasting or brushoff blasting (comparable to Sa1) just to remove the oxides in the first stage. Then we want to follow a standard pre-treatment system with Degreasing + conversion coating and no acid etching. We can't do acid etching on spray PT line. Would like to confirm whether this (sweep blasting + Pre-treatment without acid etching) will do justice.

Thanks
SELLAPPAN THIAGARAJAN
- Chennai, India
---
July 2016

Hi again. Frankly, I don't know whether blasting plus degreasing and conversion coating will suffice. Hopefully a galvanizer who has done it will chim in :-)
Regards,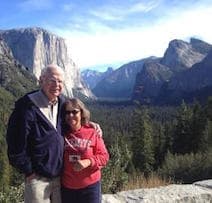 Ted Mooney
, P.E. RET
Striving to live Aloha
finishing.com - Pine Beach, New Jersey
---
Powder Coating onto Galvanized Steel
April 26, 2017
Q. Hi All! Could you advise on what the best process is to be taken when galvanizing with top powder coat. Have you figured out a detailed step by step with how to Galv. it properly then transition into powder? Thank You!
Tony Patschorke
Designer/Project Manager - Ronks, Pennsylvania, USA
---
April 26, 2017
A. Hi Tony.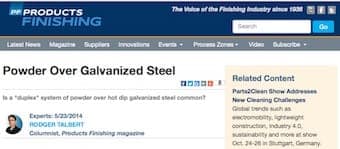 Short of multimillion dollar 'clinical trial' experiments where nobody knows which process steps were used (and which will probably never happen), we can never get to a definitive 'proven best' sequence, but certainly there are workable sequences and we appended your inquiry to a thread where Geoff Crowley tells you what he does, and where we've added a link to an article by finishing consultant Rodger Talbert for another take.
The best answer of course, if possible, is to have both processes done by the same shop so they can accept responsibility.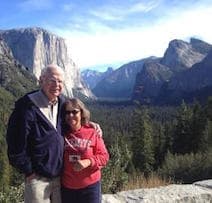 Ted Mooney
, P.E. RET
Striving to live Aloha
finishing.com - Pine Beach, New Jersey
---
---
November 29, 2018
Q. What is the salt spray test recommended for a weld mesh panel where the wires are galvanised and minimum zinc weight for horizontal & vertical wires is 40-50 GSM & powder coating of panel is 60-80 Microns?? Will a 1000 hour salt spray test suffice??
Karan Deep Joshi
- Dehradun, India
---
December 2018
A. Hi Karan. You probably won't get full pinhole-free powder coverage on a welded mesh panel, which is good justification for galvanizing or electrocoating it before powder coating.
Although on better surfaces 1000 hours might be possible with the powder coating alone, I'm not sure that you'll get it on a welded mesh panel even with galvanizing. But this might depend, of course, on how you will be defining failure.
Regards,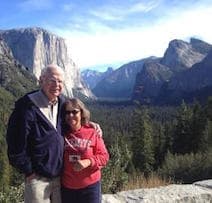 Ted Mooney
, P.E. RET
Striving to live Aloha
finishing.com - Pine Beach, New Jersey
---
December 4, 2018
A. Salt spray testing is inappropriate for testing anything with galvanizing. It is testing the wrong thing, and will give misleading results.
Galvanizing protects by forming a layer of zinc carbonate and zinc oxide complexes on the surface. This is replenished by the underlying zinc which is eventually consumed.
In salt spray testing the salt spray removes this protective layer, so dramatically shortening the apparent life.
This sort of accelerated weathering test is valuable in some coatings, but not galvanizing. If you wish to estimate the life expectancy of a galv coating this is not the way to go (and isn't the purpose of salt spray -- to estimate life in a shortened time)?

Geoff Crowley
Crithwood Ltd.
Westfield, Scotland, UK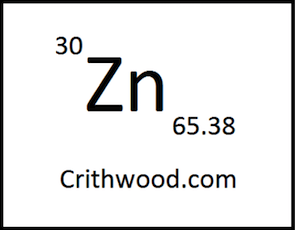 ---
---
January 17, 2019
Q. Hello all; I have a similar situation, being a homeowner, I have black powder-coated fencing. After 15 years, the coating is peeling mostly low to the ground especially where there is snow and leaf build-up. Also peeling in heavy wear areas. I would like to have stripped and re-coated (all over, thanks) but in my situation there seems to be a white dust under the peeling powder film that I suspect is corroded zinc plating. Can the old powder be stripped without removing the zinc? should the zinc be removed anyway? should the zinc be replaced (how)? and if the zinc is not replaced, can I expect maybe lesser life, but not no life? thanks.
Doug Nagy
homeowner and superalloy metallurgist - Hamilton, Ontario, Canada
---
January 2019
A. Hi Doug. Personally, I would probably settle for refinishing a 15 year old fence in place.
Apparently you are willing to take the fencing out and send it to a powder coating shop for refinishing, and that's better of course. I suspect that the shop will remove the old powder coating with some kind of solvent which might partially remove the zinc coating; if they use a caustic stripper it might completely remove it. They will then, hopefully, zinc phosphatize the fencing; in that event the white rust is not an issue and how much if any zinc is left on vs. removed becomes a matter of not much importance.
I think you should tell them you want them to strip the powder, zinc phosphatize, and re-powdercoat and see if they agree. Ideally it would be electrocoated between the phosphatizing and powder coating but that's probably unrealistic.
Regards,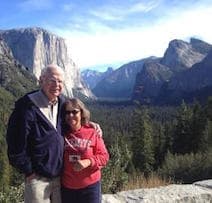 Ted Mooney
, P.E. RET
Striving to live Aloha
finishing.com - Pine Beach, New Jersey
---
January 19, 2019

Thanks Ted. I will talk to the powder-coating shop with your suggestions. I've been warned that the labour costs may be prohibitive, but we'll see.
Doug
Doug Nagy
[returning]
Superalloy Metallurgist (PVD, CVD, Thermal Spray but not powder or paint) - Hamilton, Ontario, Canada
---
---
June 25, 2019
Tutorial:
(to help readers better understand the Q&A's)
SGCD is one of the hot dip galvanized steels specified in
JIS G3302
[affil. link]
Q. Hi sir,
We are Doing powder coating on SGCD Sheet Metal Rail, Having a radial Section area.
From starting Itself we are Facing Burr issue, Dust Issue.
Still we are Not getting exact Root cause and countermeasure action on it. Following are the Powder coating PFD.
1.Degreasing
2.Water Rinse
3.Activation
4.Phosphating
5.Water Rinsing
6.Passivation
7.Water Rinse
8.Preheating
9.Powder Spraying
10.Curing Off
11.Cooling Off
This are all our process Sequence, Dear all we are struggling for how to eliminate this Burr from our product through process.
Please Suggest.
Please Refer to Below Photographs For more Clarification.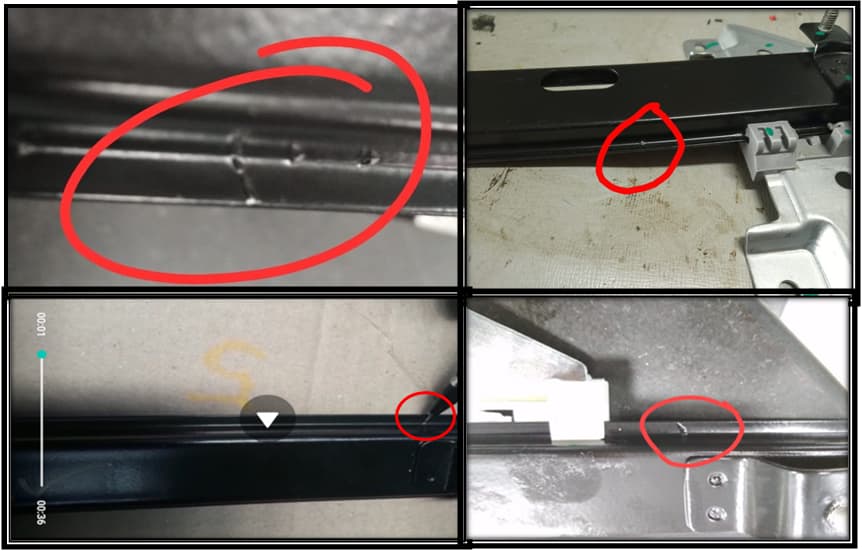 Mangesh taware
- Pune, Maharashtra, India
---
June 2019
A. Hi Mangesh. I may be misunderstanding your photographs or your situation, but burrs and dents like this have nothing to do with your chemical treatment. You either remove them mechanically, depending on the size of your pieces, with buffing equipment or tumbling/vibratory finishing ... or you reject them at incoming inspection.
Regards,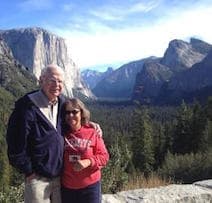 Ted Mooney
, P.E. RET
Striving to live Aloha
finishing.com - Pine Beach, New Jersey