Where the world gathers for
plating, anodizing, & finishing Q&As since 1989
-----
Nernst Equation as it applies to brass etching
2000
Ted,
I was reviewing your comments regarding the Nernst Equation today in the sci.chem.electrochem newsgroup. I have a question regarding the last paragraph of your response.
..."As a second application example, consider alloy plating, say brass. This involves simultaneously plating with zinc (a very active metal) and copper (a very noble metal). If we could not complex the copper, tieing it up so that the free ions are extremely few, the plating would end up 99.99+ percent copper--not much of a brass. The Nernst equation tells us how much we have to tie up the copper so we can plate alloys of useful ratios."...
As a hobby, I have some done some electro-etching of thin (0.1") brass (70%Cu 30%Zn) to create model locomotive number plates. I use CuSO4 for the electrolyte and a 5VDC power supply and it works great. This is just a hobby, but I like to understand the technology I am working with. Seeing as how electro-etching is the reverse of electro-plating, I realize that your answer doesn't directly apply to me, but got me thinking about changing my electrolyte to a solution of CuSO4 AND ZnSO4.
Question # 1. Should I change my electrolyte to CuSO4 and ZnSO4?
Question # 2. If yes, should I use the same percentages (by dry weight) of these salts as to the brass metal elements. Could you explain how the Nernst equation would apply here?
Question # 3. Would this electrolyte give different surface results?
Question # 4. Are there safety and disposal concerns?
Thank you for your time and effort. I really enjoy reading and learning from your site.
---
1. No, I wouldn't change if it's working.
2. Actually, zinc will want to dissolve into solution first because it is a far more active metal, and your etching solution will soon contain a lot of zinc. In fact, it will be exhausted when it has a lot of dissolved zinc in it and little dissolved copper left.
3. I don't think so, it would be like working with a depleted copper sulphate [adv: item on eBay & Amazon]solution.
4. Copper is a strong biocide. They put it in lakes to halt algae growth, and in old drain pipes to discourage roots. But I don't think it is categorically regulated.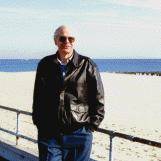 Ted Mooney
, P.E.
Striving to live Aloha
finishing.com - Pine Beach, New Jersey