Where the world gathers for
plating, anodizing, & finishing Q&As since 1989
-----
Aluminum cathode dissolution in sulfuric anodize tank.
2000
Does anyone have specifics of how to apply a trickle charge to the aluminum cathodes in a sulfuric acid anodize tank to prevent dissolution? Will that work and if so, how much charge? How is it wired?
Thanks,
Joe Allbritten
Joe D. Allbritten
- Greenville, Texas
---
2000
Plan "B" is to run them up on the hoist each night.
You may get away with using a Ti anode (dummy part) in the tank since I do not think that it will anodize at that low a voltage. With the dummy in the tank, measure the millivoltage between the anode and the cathode. Apply about 100 millivolts more than that to the buss bars. You may have to disconnect one of the leads back to the power supply or put diodes in the supply line to prevent the electricity from reversing back into the power supply. Check with the manufacturer to see what the ill effects of having a reverse electricity flow would be.
Be sure to disconnect the trickle charge before starting up the big one.
Plan "B" sounds easier.
James Watts
- Navarre, Florida
---
2000
Dear Mr Allbritten,
I've no experience in anodising , but years back I remember seeing an anodising tank with some lead cathodes hung between the aluminium cathodes. The chaps told me it was to prevent attack on the aluminium cathodes.
Didn't think much of it till now, it probably gives the kind of millivolt galvanic current between dissimilar metals like what alkaline zinc platers see between their dummy anodes their regular zinc anodes take place in idle times.
I'm not sure if I can explain what this all means...
Regards,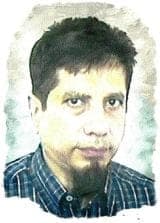 Khozem Vahaanwala
Saify Ind

Bengaluru, Karnataka, India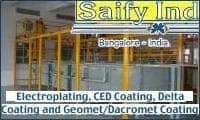 ---
2002
Joe,
If the material use in the cathode is special 6063-T6 the trickle charge isn't necessary. Our special alloy 6063-T6 cathodes can lasted 3-5 years in an anodizing hard coat tank. Similar results should be expected in type II.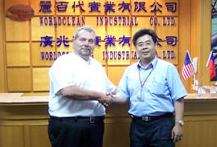 Drew Nosti, CEF
Anodize USA

Ladson, South Carolina