Where the world gathers for
plating, anodizing, & finishing Q&As since 1989
-----
Brushed Aluminum Finish
An ongoing discussion from 2000 through 2014 . . .
2000
Q. I am trying to find out how to brush aluminum to achieve my desired grain. I want a straight line deep grain to be anodized. I tried a belt sander and it embeds small aluminum flakes in the metal and I get a rippling effect in the grain. The belt sander is a 13" x 32" from harbor freight. The motor is 2 HP turning at 1700 RPM. I tried 120 and 150 grit sandpaper.
I sort of get the desired grain from scotch-brite fine belts but the grain is not deep enough. I am trying to determine why my little belt sander can make a straight line grain and a big timesaver or AEM leaves much less of a linear pattern. My theories are that a longer belt is less likely to leave a straight line grain or a belt rotating slower does. Can anyone help me or direct me to the proper machine.
Thanks
Nicholas DiGaetano
- Tannersville, Pennsylvania
---
2000
Q. HELLO FRIEND N.D.
YOUR PROBLEMS ARE EXACTLY THE SAME AS MINE. DID YOU GET ANY POSITIVE SUGGESTIONS FOR YOUR ALUMINIUM CLOGGING PROBLEMS? IF YES, KINDLY SHARE THEM WITH ME.
MUMTAZ
[last name deleted for privacy by Editor]
- Bangalore INDIA
---
2000
Q. I think I have narrowed the loading problem down to 2 possibilities. First, my sander is sanding at about 1500 sft. I think that may be too slow for metal because all the major's like TimeSaver and AEM run about 3000 SFT. Second I was reading a manual for a large sander and it stated that the sanding belt must rotate towards the front of the sander for wood and away from the front of the sander for metal. I suspect metal chips are laying on the part as it feeds in and being ground into the metal and belt. Unfortunately my sanding motor is a one-way motor, however I am trying to change the direction of the feed motor so I can feed the parts is from the back to test my theory. I wish someone who really knows metal preparation would respond. I'll probably be out of business by the time I figure this out on my own.
Nicholas DiGaetano
[returning]
- Tannersville, Pennsylvania
---
2000
A. Although not an authority on grinding or polishing operations, I suggest that a "wet" belt i.e. a grinding belt that has been treated with stearine wax or any such "grease" compound may relieve the spalling effect that is marring the grain finish you require. Good luck !
Patrick William Mc Ilvena
- Melbourne, Victoria, AUSTRALIA
---
2000
A. WE GRAIN ALUMINIUM EVERY DAY FOR SEVERAL CUSTOMERS WHO DEMAND A STRAIGHT SCRATCH, THE ONLY SOLUTION IS TO USE A STROKE-SANDER(FROM THE WOOD-WORKING INDUSTRY). THE SANDER IS A HORIZONTAL BELT SANDER WITH A MOVABLE TABLE UNDER IT.
CHECK OUT A WOODWORKING CATALOG, THE OPERATION IS STRAIGHT FORWARD. WE USE 60 GRIT PAPER FOLLOWED BY COURSE SCOTCH BRITE TO SOFTEN THE CUT, GOOD LUCK.
P.S.. WE DON'T REALLY HAVE A PROBLEM WITH BELT LOADING UNLESS THE BELT IS SHOT OR TO MUCH PRESSURE.
Larry Cohen
- WACO, TEXAS
---
2000

Thanks Patrick & Larry. I think the loading and the embedding of aluminum particles was due to the fact the wide belt sander was designed for wood. The two main problems were feed direction and platen hardness.
The feed must not be against the direction of the belt but with it. Also a hard platen is not designed for finishing work. When a flat part goes thru the sander with a hard platen it digs into the high spots and misses the low spots.
When it digs in like Larry said too much pressure. I used 1/4" sheet rubber to make a sleeve around the platen and reversed the feed motor and it got the grain using 80 grit then 120 grit. It took 3 months. I wish I had bought the stroke sander.
Nick DiGaetano
[returning]
- Tannersville, Pennsylvania
---
2000
A. Nicholas, In our field (offset printing) Aluminium graining is obtained by dry or wet brushing or by electrochemical means. I don't know the shape and size of your Aluminium object, so mine is only a suggestion. You could try asking some offset production machines supplier. Hoping to read you again.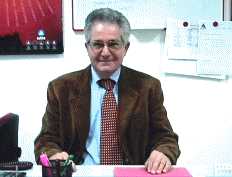 Francesco Cicchetti
- Sulmona, Italy
---
---
To minimize searching & thrashing, multiple threads were merged; please forgive repetition, chronology errors, or disrespect of other responses (they probably weren't there) :-)
---
---
How to Achieve Brushed Aluminum Finish
2001
Q. My customer is looking for the brushed aluminum look (like stainless steel) for the flat screen monitor. Is that a finish on top of bare aluminum or a special brushed aluminum? Please advice.
Thanks,
Wayne
Wayne Ha
precision sheetmetal
---
2001
A. Wayne,
Typically, a brushed, or grained, finish is done prior to anodizing, with an apparatus similar to a belt sander (I'm sure its much more than that, but I'm not an expert on finishing machines). Just be sure and specify which direction you want the grain to go. There are probably companies in your area that offer this service. I've never seen sheet metal (aluminum) bought this way, but that may be available also. Just be sure and handle the parts carefully after graining, as a scratch going against the grain will show up after processing.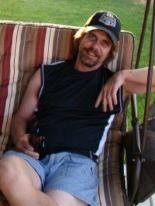 Marc Green
anodizer - Boise, Idaho
---
2001
A. There are machines that do this finish on sheet material. Ask around and see if you can find someone in your area that has a TimeSaver machine. They do a wonderful job, they are very consistent and they aren't too unreasonable to pay to have done. Marc is right also, a belt sander with the proper belts will work (320 or 160 grit is what is normally used on industrial polishing/buffing machines to impart that finish type).
Its VERY delicate, cannot stress that enough. The parts should be handled with the utmost care prior to anodizing.
Matthew Stiltner
plating company - Toledo, Ohio
---
---
2001
Q. Dear sirs,
We are manufacturers sheet metal fabricators for the telecom industry. Giving scratch finish or brush finish on aluminium has always been a headache. Presently we are using belt grinder which is not at all satisfactory. Might be we are not using the correct machine.
Please suggest the types of machines for this kind of operation.
P.K.N.Nambiar
- New Delhi, India
---
2005
A. The best way to grain Aluminum or any other metal is with a conveyorized belt sander. My personal favorite is Timesaver brand but there are others such as Ramco that do an adequate job. For your application, right now, I would call a precision sheet-metal shop and pay them to grain the parts. This can be done extremely fast and should be relatively inexpensive, especially when you consider how much time you are spending "experimenting". After that, you will have to make a decision to buy one or continue to sub-contract this process. Stroke sanders work OK, BUT primarily for items that have been fabricated 3D and the grain needs to match around corners, etc. They are far too slow and labor intensive to grain multitudes of parts.
Keith Corrigan
- Chandler, Arizona, USA
---
2007
A. Hi guys we are polishing aluminium with a grain satin finishing. To do this we use a belt sander as used in the wood work industry, depending the size of aluminium you want to satin finish. This also depends on the grade of finish you require coarse or fine. You need a medium between the belt and the aluminium so as to stop clogging of the belt and to stop the tearing of the metal and putting belt particles into the aluminium. We use kerosene or any very light oil -- it's a bit messy but wipes up ok. Hope this helps you all
Cheers
Dennis Gooch
metal polisher - Christchurch, New Zealand
---
August 25, 2009
Q. We have been deep in attempting to brush aluminum for over a year now and are just coming around the corner for a process. We have a Ramco belt sander. We are able to get rid of the "galling" (the flakes embedded on the surface) with spraying some light oils on the belt.
We have not been able to achieve a top quality finish with this alone. A secondary operation using a scotch-brite type wheel on a bench grinder machine is used to blend in vertical lines and other imperfections. If anybody knows of any other tricks, PLEASE post.
Mike Brandstatter
electri-cable assemblies - Shelton Connecticut
---
September 1, 2010
A. To achieve the best long line grain in aluminum you need a stroke sander and a 80G silicon carbide belt.

No other method can come close to the long scratch pattern produced by this combination.
matt R
[last name deleted for privacy by Editor]
- hackettstown, New Jersey, USA
---
June 10, 2014
A. Just finished a job assignment at a local machine shop in Vista, Ca. They have this old rusted red machine that does exactly that ... using 100 grit, for materials that is 0.040 - 0.125, uses & holds 2.5 gallons of water based oil coolant mixture, with a rubber conveyor belt that moves the parts through. This machine has a series of heavy duty rollers that moves the part through. Uses approx. 10 to 11.5 amps per grind. Machine can be used approx. 6 hours straight, before shut down. Loosen drive belt to clean out the gray mud with a rag. Also, pulling on the roll of water filter in the back of machine below where the parts come out. Everyone at this company hates this machine -- that's why they rather have a temporary employee run it. LOL.
P.S. Here is the machine info:
Finish Pro FP-2560-WD Wood Wide Belt Sander
AS Mauga
Machine Operator - San Marcos, California, US
---
---
Best sanding belt for graining aluminum
October 29, 2014
Q. I was wondering what would be the best type of sanding belt to use for graining aluminum. I'm making a small stroke sander with a 2 x 72 belt and variable speed motor.
Paper grade will be 120 or 220.
There is so much choice in sandpaper types, and I can't find recommendations on the web.
Thanks
Guy Sirois
- Breakeyville, Quebec, Canada
---
November 3, 2014
A. I think most would choose aluminum oxide, but others will work.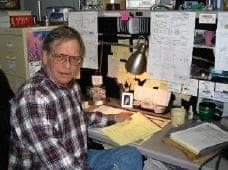 Jeffrey Holmes, CEF
Spartanburg, South Carolina
---
November 3, 2014

Thanks Jeffrey,

That's about what I thought too, but ceramics seem also to have popularity.

And as I will be sanding soft alum (6063-T5) I was also wondering about open grit vs closed grit, to avoid clogging problems.

Guy
Guy Sirois
[returning]
- Breakeyville, Quebec, Canada