Where the world gathers for
plating, anodizing, & finishing Q&As since 1989
-----
Maximum temperature for chrome-chromate conversion coatings
2000
Hello,
I want to know more about chrome-chromate conversion coatings. My question is: To what maximum temperature may chrome-chromate conversion coatings be exposed. Maybe 120 degrees C?
Thanks for now
Jeroen Prins
- Hengelo
---
2000
Dear Mr Jeroen,
I hope you are referring to Chromate coating on Zinc plating as I do not understand Chrome - Chromate coating.
The max temperature you can use for drying passivated Zinc is between 40 - 60 degrees C. Beyond that you loose corrosion resistance.
Regards,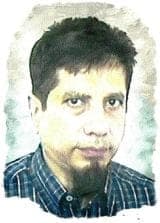 Khozem Vahaanwala
Saify Ind

Bengaluru, Karnataka, India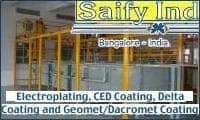 ---
2000
I also am assuming you mean chromate conversion coatings on zinc and zinc alloy platings. There is no "chrome-chromate conversion coating." If you want info on the effects of temperature on hard chrome plating, then I have no idea.
Chromate conversion coatings on zinc and zinc alloy platings are good to about 225 F. However, the chromate will begin degrading as low as 150 F. There is not one definite temperature where the chromate conversion coating suddenly burns off. This is a gradual process.
The chromate conversion coating has water molecules on it. Once you start heat-aging it, the chromate begins to dehydrate. Once the chromate dehydrates, it does not protect the plating anymore and white corrosion comes quickly. This results in the plating lasting less and red rust will also come sooner.
I actually ran a few salt spray tests demonstrating this phenomenon. And yes, we enjoyed re-discovering the wheel immensely.

Tim Neveau
Rochester Hills, Michigan
---
2000
The chrome/chromate film that you ask about has slightly differing names in various countries. Example: Europe may call it a Chrome Passivate.
The film that forms on the plated coating is extremely thin and is gelatinous in character. This Gelatinous film contains water, Hexavalent Chrome, Trivalent Chrome, Cadmium or Zinc(depending upon the plated coating), Chloride or Sulfate, and possibly other ions.
The maximum CURING temperature should be 40 -60 degrees C. If you go hotter, you drive off the water, reduce some of the hexavalent chrome to trivalent chrome(no protective value), and form cracks in the chromate gel film. The longer the dry time and the higher the temperature - the deeper and wider these cracks will be. When the cracks extend all the way down to the plated coating, you have little or no protection to White Corrosion.
Therefore, it is best to CURE the chromate at the lowest temperature possible.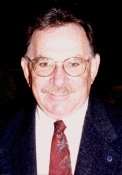 Ed Budman
[dec]
- Pennsylvania
With deep sadness we advise that our friend Ed passed away Nov. 24, 2018
---
2000
With a base metal of low carbon steel, which has better high temperature corrosion resistance at say 1100 degrees F., electroless nickel or chrome plating? Appearance is not that important, i.e., turning blue. Thank you.
Robert E. Ganister
- Lansdale, Pennsylvania USA
---
September 13, 2010
What is the chemical resistance of blue chrome plating?
Peter Ducoing
- Belle Chasse, Louisiana, USA
---
September 13, 2010
Hi, Peter

i've never heard of "blue chrome plating" quite exactly. There is blue "chrome-look" paint. Or you may be referring to blue chromate conversion coating on zinc or zinc-alloy plating. This coating is designed only for protection in normal atmospheres and offers virtually no chemical resistance.

Regards,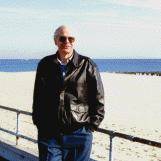 Ted Mooney
, P.E.
Striving to live Aloha
finishing.com - Pine Beach, New Jersey