Not a lecture hall but a roundtable with a seat for you!
60,000 topics spanning 36 years. Education, Aloha, & Fun
topic 46957
Life expectancy of zinc plating -- shelf/storage life
A discussion started in 1998 but continuing through 2020
1998
Q. I am looking for the name of the industry accepted governing body that could supply me with detailed information on the shelf-life of zinc and clear chromate plating. I have a customer who's stored parts in a questionable manner for 18 months and is complaining that the plating isn't holding up. I'd like to have a documented leg to stand on with him. Thanks!
Jennifer Desmarais
- Lancaster, Pennsylvania
---
1998
A. Hi Jennifer. There is no accepted body which acts as an arbitrator in such matters; you may want to retain an independent consultant as a mediator.
Two things you might refer to though are:
- The "Quality Metal Finishing Guide for Zinc and Cadmium Plating", published by the Metal Finishing Suppliers Association (NASF), and available for nominal cost.
- An ASTM, ASM, or mil spec for zinc plating and chromating; they specify thicknesses, and how the plating ought be done, and how it ought be tested.
Your customer should have given you a spec; and if they didn't, you should have given them one.
Some customers and platers take the lazy shortcut of using terms like 'commercial quality zinc plating', with some sort of vague hope that it has a universally accepted meaning, but it absolutely doesn't. I don't like to be the bearer of bad news, but it is going to be nearly impossible for you two to agree on this one 18 months later if there were no specs, test procedures, or inspection logs to go by.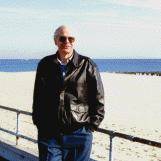 Ted Mooney, P.E.
finishing.com - Pine Beach, New Jersey
Striving to live Aloha
---
---
2000
Q. I work at a plant that fabricates parts for airlines. We have a lot of our parts chromated, anodized and cadmium plated. My question is: Do these plating types have a shelf life of any kind. Sometimes we make an excess on parts and they have already been plated and we put them in a small stock room until we get another order for the same parts. I had been told in the past that these parts would eventually tarnish or discolor. Others who work here disagree with that, so it would be helpful to us to know the real answer so that we might can avoid ruining some good parts. Thanks for any assistance.
Kelley Damron
manufacturing - Greenwood, South Carolina, USA
---
2000
A. One important factor that would decide if you have a shelf life on your parts is if all surfaces of the parts have a coating or plating on them. We make tubular components which are plated on the outside, but not the inside. Often, we require a rust-inhibitor to keep our parts from rusting on the shelves before they are used.
If these parts don't have bare areas on them, then they ought to be fine. There really isn't much of a difference if the part is in service or sitting on a shelf. That is assuming that the environment where you are keeping these parts is not abnormally harsh. If you have air with excessive acid, moisture, or heat, then the air may be attacking your parts.
One other thing worth mentioning is white corrosion. Sacrificial platings are there to sacrifice themselves to rust instead of the metal of your part. In the auto industry, we often have around a 96 hour salt spray requirement to 5% white corrosion. This is so that a car will have a good showroom appearance before white corrosion sets in later after the purchase. You may want to investigate how your parts resist white corrosion and if there would be a problem. This is the one problem I would imagine with having a part sit on a shelf.

Tim Neveau
Rochester Hills, Michigan
---
---
2002
-- this entry appended to this thread by editor in lieu of spawning a duplicative thread
Q. Hi. Actually, how long is the shelf life for zinc chromate (green) TT-P-1757 [link is to free spec at Defense Logistics Agency, dla.mil]. Thanks.
Rahmat Sulle
- Subang, Selangor, Malaysia
---
2002
A. Depends on whose shelf you put it on, Rahmat :-)
Seriously -- sorry, but I am not familiar with any shelf life rule for this; I hope if someone else is, that they will chime in. But I have seen air-conditioned plants where the shelf life would probably be years, and I've seen storage in a plating shop with acid-laden air, where the shelf life is probably days.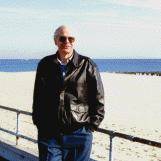 Ted Mooney, P.E.
finishing.com - Pine Beach, New Jersey
Striving to live Aloha
---
---
2006
Q. We are zinc die-casting company.
Since working in the vendor incoming dept., I face a lot of problems with plated parts storage in our stock for 4 months or more than that have stains and discoloration, etc., problems.
Non vacuum packaging.

Components are being wrapped in a plastic bags and packed in carton boxes.

My question is what is life storage for zinc die casting plated parts?

Others than plating process failure, what could happen.

Any suggestion please?

Thank you,
Mustafa Bin Taib
Die-Casting - Singapore
---
April , 2006
A. Hello Mustafa. Unfortunately your question is a bit like asking the shelf life of food. It depends on what kind of plating (you need to tell us that), how well the plating, rinsing, and drying were done, and on the storage conditions. But in general, plated parts are not meant to be stored away in bags for any particular period.

Other threads which may help answer some similar questions include:
Thread 5659, "Shelf life of tin electroplate"
Thread 20779, "Shelf life of PCBs / PWBs"
Thread 47986, "How long will a bright dipped copper part last?"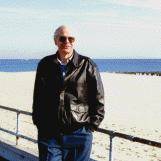 Ted Mooney, P.E.
finishing.com - Pine Beach, New Jersey
Striving to live Aloha


---
2006
A. What I have found out that when plated items are wrapped in plastic it causes to hold moisture on the item. Over a period of time moisture will stain the plating. With no place to evaporate. You may want to try to wrap in tissue paper first before the plastic. Over a period of time the staining won't be a problem.

Thanks, Marty
Martin Lightle
plating - Florissant, Missouri, USA
---
2006
A. Packing material containing wood (wooden boxes, cartons) may release acetic acid vapors which coming in contact with moisture may destroy plating (typically Zn, Nickel).

First check whether this is a root cause.

You can study your storage process and make some changes.

1) Components do not come in contact with any vapors (vacuum packing is better solution).
2)Components are not stored in humid atmosphere (monitor R.H.).

I think this should solve your problem.
Santosh Ballal
Automobile - Pune, Maharashtra, India
---
2006
A. Be careful of paper ... as much of it has an acid content. Almost all cardboard does also. Unfortunately, so does some plastic. Try storage bags made with polypropylene instead of polyethylene. Try a number of different sources of poly bags as some are much worse than others. If at all possible, keep your parts warm but not hot for a few hours, let cool in an air conditioned room and pack.
This is in addition to the good suggestions that have already been posted.
James Watts
- Navarre, Florida
---
---
2007
Q. We produce a product which is required to be outdoors in an industrial atmosphere for 20 years. We currently plate the product with zinc-metal (electroplating of 8-14 microns) which provides about 500 hours till red rust, as tested by salt spray. However, our customers are not interested in "hours till red rust" - they want to know if the product will stand up to 20 years or not.
How can we translate this into practical terms ?
Danny Chesterman
Product designer - Kiryat Malachi, ISRAEL
---
2007
A. Hello, Danny. If you patiently search the site you will find many discussions of the relationship between salt spray hours and real life, but to summarize: there is little if any, especially for zinc plating.
The corrosion mechanism is fundamentally different, and the oxidized skin and its ability to resist corrosion is fundamentally different in the two situations. Hot dip galvanizing will vastly outlast paint in many real-world situations (75+ year life in some cases) but will offer far less salt spray resistance, for example. Salt spray tests are a QA measure to quickly assure that the process has not deteriorated -- they are not a predictor of real life.
But to answer your question about the suitability of your zinc plated hardware for outdoor industrial atmosphere for 20 years: there is a huge difference between 8 and 14 microns. 8 is for moderate exposure and it's not suitable. 14 microns (actually 13) is for severe (but not 'very severe') service. The finish won't survive for 20 years unless climate is very dry, but the serviceability of the item just might. Even 25 microns (very severe service) is thinner and less protective than hot dip galvanizing.
The question is complex and a plating consultant would have to see the parts & the process, and be told everything about the application & exposure before he could hazard a likelihood of 20-years survival. There is simply an extraordinary difference between a desert climate nd a seaside one. Good luck.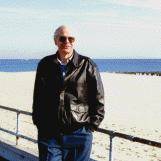 Ted Mooney, P.E.
finishing.com - Pine Beach, New Jersey
Striving to live Aloha
---
2007
A. Depends quite a lot in the environment. I have the experience of some power distribution systems that were electroplated to 30 microns and they are still there after 15 years. Yet, here we live in a really dry environment. 30 microns of zinc plate wouldn't last 2 years in the Gulf of Mexico.

Saludos
Guillermo Castorena
jobshop - San Luis Potosi, Mexico
---
2007
A. For severe industrial outdoor exposure and many years of life service, 100 microns or more (+0.004") would be required. This points to a hot dip galvanizing process rather than electroplating.
Guillermo Marrufo
Monterrey, NL, Mexico
---
2007
A. There is no way to tell how long will parts be protected. It depends on environment, etc. BUT, instead of testing for red rust, I would test for white rust. This is much more important.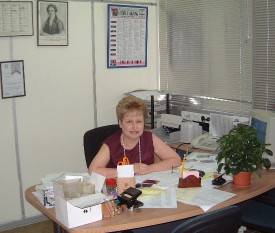 Sara Michaeli

chemical process supplier
Tel-Aviv, Israel
---
---
2007
Q. I work for a spring manufacturer and we are trying to assist one of our larger customers. They have a wide range of parts that require zinc clear plating. Our plater switched from hexavalent to trivalent back in the late 90's. We are now trying to determine what the useful shelf life is of Trivalent Zinc. I have been told unofficially 2- 3 months in a mild climate. Can anyone assist with this?
Sam Gosdin
Spring Manufacturer - Houston, Texas
---
---
Commercial grade zinc-plated rivets on car wheels are rusting
2007
Q. We are an aluminum wheel manufacturer. Recently we applied zinc plated rivets on painted aluminum wheels, and rivets became rusty in a few months being in the field. Is it a defective plating or is it expected to fail that fast?
Vadim Gorokhovsky
engineer - Chino, California
---
2007
A. Zinc plating is usually not considered suitable for direct outdoor exposure especially on a visible part of an automobile. Rivets, because the substrate metal and the zinc plating on them must be stretched and distorted to form the head, is even less satisfactory; even if no peeling, the thickness is reduced. And zinc plating + painted aluminum is iffy anyway. Sorry, the approach is very unlikely to be satisfactory even with very heavy plating and rigid quality control.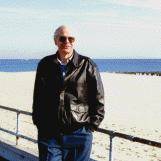 Ted Mooney, P.E.
finishing.com - Pine Beach, New Jersey
Striving to live Aloha
---
---
June 21, 2013
-- this entry appended to this thread by editor in lieu of spawning a duplicative thread
Q. Please inform me what is the shelf life of Hexavalent Zinc plated parts when packed in unsealed Polythene cover, kept inside a corrugated box.
Sudheendra Rao
- Bangalore, Karnataka, India
---
---
December 18, 2013
Q. "There really isn't much of a difference if the part is in service or sitting on a shelf."

May I ask why so? Won't a plated part in service be subject to much harsher conditions (rain, etc.)?
Harish Sudharsan
- Chennai, Tamil Nadu, India
---
December 18, 2013
A. Hi Harish. Actually, that is not what Tim was trying to say. His next sentence was "That is assuming that the environment where you are keeping these parts is not abnormally harsh." Once a part is built, it is probably slowly but continuously suffering corrosive attack.
Yes, "in service" in the rain is usually harsher than sitting on a shelf -- an exception might be if the storage shelf is in a plating shop with acid vapors in the air :-)
Regards,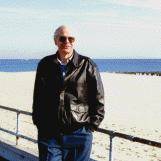 Ted Mooney, P.E.
finishing.com - Pine Beach, New Jersey
Striving to live Aloha
---
---
PLATING SELECTION
June 29, 2015
Q. FOR ONE OF OUR PROJECTS THE CUSTOMER REQUIREMENT IS PAINTED AND PLATED PARTS SHOULD WITHSTAND AT LEAST 5 YEARS. AS MOST OF MACHINED PARTS FOR ASSEMBLY AND FASTENERS BOLTS & NUTS ARE THERE. WHICH PLATING SHOULD BE SELECTED TO FOR MAINTAINING CUSTOMER REQUIREMENT FOR PLATED PARTS.
SUJIT PATIL
- INDIA
---
June 2015
A. Hi Sujit. The short answer is that zinc plating is the cheapest and most common plating. Zinc alloy platings like zinc-cobalt and zinc-nickel are next, and at 8 microns minimum they are used under-hood on automobiles where they last well over 5 years. Hot-dip galvanized fasteners would usually last even longer. These would be fairly common choices. If you are able to describe the application and environmental conditions, people might be able to use their experience to help you select a promising plating specification; but if the question remains too general, such that you would effectively be asking them to summarize decades of experience, it's probably not going to work as well :-)
Please get back to us with details. Thanks!
Regards,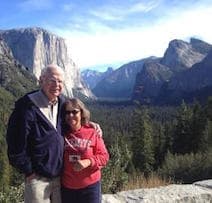 Ted Mooney, P.E. RET
finishing.com - Pine Beach, New Jersey
Aloha -- an idea worth spreading
---
---
Shelf life for Zinc passivated fasteners
January 14, 2016
-- this entry appended to this thread by editor in lieu of spawning a duplicative thread
Q. Hello Sir,
We are using many fasteners with Zinc Blue and Zinc passivation with 96 Hours salt spray. I just wanted to know what is shelf life of these fasteners (How many days I can keep them in warehouse before using)?
I have very basic Knowledge on Plating and Salt spray, so please guide me on this.

Thanks
Vikram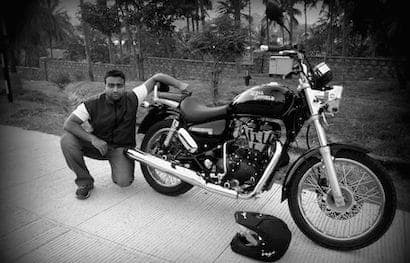 Vikram K B
Mechanical Engineer - Bengaluru, Karnataka and India
---
February 12, 2016
A. No one can possibly answer your question without knowledge of those storage conditions.

In nice dry, warm, clean storage they might be fine for many many years.

Damp, cold and dirty, they might be good for only a very short time -- days or weeks.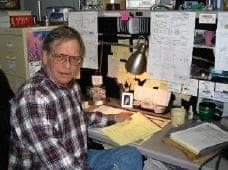 Jeffrey Holmes, CEF
Spartanburg, South Carolina
---
---
February 26, 2020
Q. Hi, Good morning.
Please advise on effects of long storage of more than one year, CRCA processed parts with Zinc plating and powder coating. Of course, stored in carton boxes.
Do you recommend any additional tests need to be conducted before use?
These parts are used in Medical devices, diagnostic purpose.
Please share your experience and any standard to be referred to.
Best regards,
Jayashree
Jayashree Ramachari
- Mysore,Karnataka, India
adv.