60,000 Q&A topics -- Education, Aloha, & Fun
topic 46735
Painting refrigerator door with rust bleeding through
A discussion started in 2005 but continuing through 2018
2007
Q. I have a GE ref./freezer with the freezer on top. We had a humid summer. I live 3 miles from the ocean. Rust spots are showing up everywhere. The refrigerator is about 12 years old and very good on energy savings. I had it tested by Keyspan Power Co. The rust is spreading and ugly. I just read the label inside the refrigerator that if you see extra moisture on the external, to move the power saver switch to the right. I did not know I had that. I looked and it was to the left. I think this switch was causing moisture to form on the outside...I don't know how but it might have been the reason rust formed this year. I just moved the switch to the right. It was always on the left - to my knowledge - for all these years.

How can I clean up the front of the refrigerator and remove the rust? I also have rust on the GE dryer that is about 20 years old but not the washing machine which is 15 years old. They are all in the same room...the kitchen. Can I paint them with a roller applicator? I am doing all the work by myself.
Linda McParland
home owner - New York
---
2007
A. I almost hate to suggest the possibility, but the utility may have changed the switch position to make the fridge test so well for energy efficiency, which may be what caused it to suddenly rust. As you probably know, condensation forms on cold surfaces. To keep it from forming on the outside of a refrigerator, there are small heating coils in the door and sides that keep the outside a little warm. If you turn them off you save electricity but you open the chance for condensation and rust.
You should probably treat the rusty areas with Naval Jelly =>
before painting, and keep the switch off of the energy-saver position.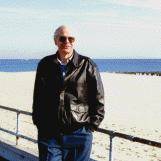 Ted Mooney, P.E.
finishing.com - Pine Beach, New Jersey
Striving to live Aloha
---
May 22, 2011
Q. I arrived at my cottage this week and was surprised to discover that the front and side of my GE fridge/freezer was fully rusted on the outside. The fridge is 16 years old and only works in the summer. the inside looks brand new. I can't figure out what power saver device I need to move to the right side. My fridge adjustments are on the left and they are screwed in. My light bulb is on the right side. please inform. thanks
Simone Mayer
- Toronto, Ontario, Canada
---
May 23, 2011
A. Hi, Simone.
You may be able to get an owner's manual for your refrigerator right on line. Appliances are different and the reason the previous writer had to move his switch to the right was that the off position was to the left. Some refrigerators will be different, and some will not even have a switch (the heating coil is always on). If the unit isn't plugged in except in the summer, the coils will not be functioning the rest of the year anyway.
Regards,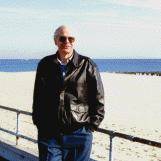 Ted Mooney, P.E.
finishing.com - Pine Beach, New Jersey
Striving to live Aloha
---
May 23, 2011
Q. I've spent hours taking off the rust with CLR, Mister Clean Magic Sponge, mildew spray and every other type bleach I can think of. It does go away, only to reappear the following day. is there any way to keep the rust/mildew off for good? if I paint the fridge will it come thru that too?
Thanks for responding. Simone
Simone Mayer
- Toronto, Ontario, Canada
---
May 24, 2011
A. Hi, Simone.
Unfortunately, bleach causes rapid rusting. Don't use any cleaner that contains bleach on the outside of your fridge. Try to neutralize by washing with a solution of baking soda (sodium bicarbonate), then apply car wax. Wax doesn't last long, but is better than nothing. Good luck.
Regards,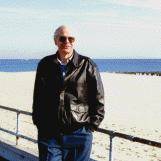 Ted Mooney, P.E.
finishing.com - Pine Beach, New Jersey
Striving to live Aloha
---
September 9, 2011
Q. My fridge is an Amana about 12 years old and the freezer door which is on the bottom has quite a bit of rust on it and it can't be cleaned off. No power saver switch. What kind of paint can I paint it with - Tremclad or some other paint formulated to paint over rust?
V. Smith
Toronto
Vicky Smith
homeowner - Toronto, Ontario, Canada
---
July 13, 2012
Q. My renter scrubbed the white finish off the fridge door. Can it be repainted? If so, with what paint?
Ann Goff
- MERRITT ISLAND Florida
---
July 16, 2012
A. Hi Ann. If rust is showing through, use the naval jelly on those areas first. Then spray with appliance paint =>
Good luck.
Regards,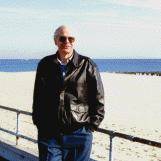 Ted Mooney, P.E.
finishing.com - Pine Beach, New Jersey
Striving to live Aloha
---
---
August 22, 2014
Q. My vinyl coated refrigerator is rusting badly on the door and side. I thought at first it was my grandson putting magnets on it. But it is rusting down the edge of the door where it opens. It seems to be growing each day. What can I do, not very DIY friendly, can't imagine painting it, but can't afford another. Sits in an open space of my kitchen in controlled temperature. Would love your help. Thanks
Lynn Kellam
- Portsmouth, Virginia USA
---
August 2014
A. Hi Lynn. First off, see if there is an energy saver switch to turn anti-condensation heaters on and off. If there is, turn them on to minimize the on-going corrosion. If you can't paint it, consider brushing on the naval jelly, and then a single component clearcoat, or at least paste wax. Good luck.
adv.: Everbrite [a finishing.com supporting advertiser] clear protective coating.
Regards,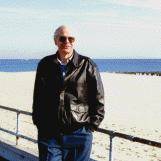 Ted Mooney, P.E.
finishing.com - Pine Beach, New Jersey
Striving to live Aloha
---
November 3, 2014
A. I Have two upright freezers which the door rusted from the back side. Both had the same problem. When I shut down the freezer after an hour water started to run out of the bottom of the door. There no Ice maker and no connection for water to the unit, a Kenmore about 12 years old. Door gasket and inside in good condition. When I removed the door from the freezer and removed the inside shelf unit I found the fiberglass mat saturated with water and frozen solid. I removed the fiberglass insulation. Then painted the door,inside and out, with a rusty metal primer and refinished the front in white. I then replaced the fiberglass with a sheet of foam sealing the edges with spray foam and reassembled the door. In both cases the lock had been pried out of the door leaving a 3/4 inch hole which I believe let moist air into the door where it condensed and froze. Repair took about 10 hours spread over 10 days.
David Anderson
Retired - Clarksburg West Virginia
---
---
July 25, 2017
Q. I have a very old chest freezer that is entirely rusted on the top. I sanded the top but the rust is so severe that it is impossible to remove all of it without sanding through the top. I then painted it with Rustoleum appliance paint. Many light coats were applied. The freezer sweats at night as I live in a high humidity area. The rust starts to show through after two days. What can I do now?
Susan Fay
- Orlando, Florida USA
---
July 29, 2017
A. In order for the finish to last, the rust needs to be removed to bare steel or treated to chemically neutralize. If the rust is so heavy that sanding it would go through the top, it is probably not worth refinishing in any way that would last.

If the base metal is sound, try the following steps:

1) Remove as much loose rust as you can
2) Treat with Phosphoric acid, available in the forms of Naval Jelly, Rustoleum Rust Converter, etc. This will stabilize the rust.
3) Paint with Rustoleum Rusty Metal primer
4) Finish with the appliance epoxy

You may want to see if your panel is rusting from the inside and through the metal. if it is, no outside surface treatment will stop the rust.
Alex Peterson
- Rochester New York
---
---
March 12, 2018
Q. My Maytag reefer is rusting through the white finish. It is 18 months old. The Super is alleging that a magnet caused it to corrode through. Is that possible?
Bob Bentley
n/a - Lihue, Hawaii USA
---
March 2018
Hi Bob. I find your question a bit vague. If you are asking whether magnetism per se leads to rusting, I'd say no; in fact the refrigerator already has magnets in its electric motor and maybe elsewhere.
But if there's a round or square discoloration where a magnet would likely have been used, which could have chipped the paint, worn it away, or under which moisture was retained I suppose it could contribute to rusting there especially if it was a very strong neodymium magnet.
Regards,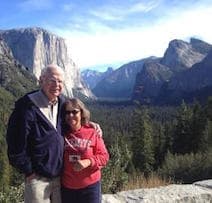 Ted Mooney, P.E. RET
finishing.com - Pine Beach, New Jersey
Aloha -- an idea worth spreading