topic 46678
Preventing or reducing zinc leaching from galvanized steel fishways and grates
(2007)
Q. There is some concern that the zinc leaching from galvanized steel may impact salmon migration. I've been tasked with finding information on how to "age" or "pickle" the galvanized steel grates prior to installation in a fishway. Does anyone have any thoughts or information on such a process?
Tammy Mackey
- Bonneville Dam, Oregon
---
A. Hi, Tammy. The galvanizing can be easily and quickly removed by most plating shops by simple immersion in hydrochloric acid. But that would leave you with raw steel that will rust quickly, and consequently the question of what to do to stop the corrosion.
Regards,
Ted Mooney, P.E. RET
finishing.com
Pine Beach, New Jersey
---
(2007)
A. Dear Tammy,
I have a galvanizer client in Chile. He has found that galvanized steel with lead (about 1%) cages in the ocean lasts only about 2 years, whereas galvanized steel cages with zero lead lasts 10 to 20 years.
In the galvanizing book written by Heinz Bablik it is stated that a galvanized coating containing 0.3% or more tin gives a potable tank lifetime of one year, whereas under 0.3% tin the potable water tank lasts 25+ years.
I was reared in Portland and know all the galvanizers there and in Washington. I expect you may have to get galvanized steel from central California for it to be lead free. Also some galvanizers use bismuth and/or nickel. Most galvanized products do not remain fully IN the water on a continuous basis so corrosion data is limited.
Regards,
Dr. Thomas H. Cook
Galvanizing Consultant - Hot Springs, South Dakota
---
(2007)

Thanks. I don't think anyone had thought of lead leaching from galvanized products, seems they were all more concerned about zinc, but any heavy metal is going to affect a salmon's ability to successfully spawn in their natal stream. Perhaps finding fiberglass grates would be a better option.

Thanks again for the response,
Tammy Mackey
(returning)
- Bonneville Dam, Oregon
---
(2007)
A. While zinc is toxic to fish, I think it's extremely unlikely that the sort of dissolving you fear could ever cause high enough concentrations to be a problem. Before you go off looking for a solution, find out if you have a problem. Check some water samples for Zinc.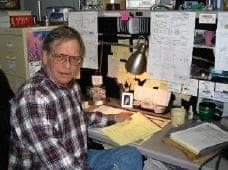 Jeffrey Holmes, CEF
Spartanburg,
South Carolina
---
October 10, 2007
A. Tammy,
you didn't mention if you are speaking of fresh or seawater.
In Scotland there is much salmon farming. Many of the salmon farms have hot dip galvanized walkways, handrails and net-holders. Typically these items which are in the splash zone, neither always submerged nor completely dry. Expected (and achieved) life is 10 years after which the steel is stripped of remaining galvanizing and re-galvanized.
There's been so suggestion of a problem with Zn for the fish.
In the freshwater scene, its common to have submerged steel (galvanized) in fish ladders round hydro schemes, and at intake grilles (to prevent fish and other items getting sucked into the turbines). The life of these (and therefore the rate at which Zn is dissolved into the water) is very variable, and much less predictable than the saltwater locations. This depends very much on the acidity of the water, some areas of peat runoff causing high acidity. This peat stained (brown) water isn't so good for fishing, but is great from whisky production!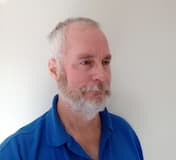 Geoff Crowley
galvanizing & powder coating shop
Glasgow, Scotland
---
A. Since you are talking about salmon migration, you are talking about flowing water. I seriously doubt if you could find zinc or lead or tin in the very low parts per trillion. If you could, your gate would not last 6 months.
James Watts
- Navarre, Florida
---
April 21, 2009
Q. Hi,

What about using a galvanized steel tank to keep freshwater fish in, in a backyard aquaponics set-up (filtering fish waste through beds containing vegetables grown in gravel).

The water is going to have 3 ppm NaCl - just pool salt, apparently that keeps the fish healthier, and has no impact on most vegetables (although you can't grow strawberries)

The forum I have been on (backyardaquaponics.com) seems to have a lot of fears around zinc (and lead, potentially from the solder line) killing the fish, but I can't find anyone who actually has had this happen.
A chemist friend has said that the dissolved CO2 in the water from the fish breathing will acidify the water, so this could cause leaching.
Stocking rates will be between 10-20 fish up to 0.5 kg - 1 kg each in a 1800 L gal tank.
I should also say, in Australia, it is common to keep your rainwater in a galvanized tank - many people (including my 7-days-of-work-a-week Dad of 78 years old who made the tank for me) grew up on that water.

I assume it is the acidifying of the water that may cause problems?
Due to concerns, I am planning to seal it with a potable bituminous latex sealer ... but would love another opinion!
Karen Sutherland
- Melbourne, Victoria, Australia
---
June 6, 2009
A. Hi, Karen. I don't mean to trivialize my response, but people aren't fish. For people, zinc is an essential micronutrient. If you search other threads here you'll find that even very small exposure to zinc kills parrots, and it is possible that low concentrations of zinc can endanger fish but not people.
Regards,
Ted Mooney, P.E. RET
finishing.com
Pine Beach, New Jersey
---
October 16, 2009
-- this entry appended to this thread by editor in lieu of spawning a duplicative thread
Q. I am using galvanized brackets in my pond as ledges to put plants on, could the chemicals involved with the metal leach into the water over time and kill my precious fish? Thanks!
roy galley
- essex, england
---
---
January 5, 2014
-- this entry appended to this thread by editor in lieu of spawning a duplicative thread
Q. Hi,
Some Standard requires that after a hot dip galvanized pipe sample is placed inside a special solution (MgCl2 solution) for 14 days, the amount of the dissolved zinc inside the solution must be maximum 3000 µg / liter.
Our current samples have a result of 4000-4500 µg/liter.

Would you please kindly advise us how to decrease the amount of dissolved zinc inside the solution?
I will be glad if you can share your comments and experience with me.

Thank you very much in advance,

regards,
Burak
Burak Gocmen
- TURKEY
---
January 12, 2014
A. Sir:

Do you use lead-free zinc (SHG) or prime western (1% lead). I expect much greater solubility with prime western. If you post the analysis of your zinc bath perhaps the answer would appear.

Regards,
Dr. Thomas H. Cook
Galvanizing Consultant - Hot Springs, South Dakota
---
January 15, 2014
Q. Dear Sir,

Below, you may find the chemical composition of our zinc bath. We normally don't use lead in our bath, only very little amount of lead comes from the zinc itself( %0,007).

best regards,

Al 0,005
Fe 0,030
Ni 0,034
Cu 0,001
Cd 0,000
Sn 0,000
Sb 0,001
As 0,000
Pb 0,007
Zn 99,920
Burak Gocmen
- Bursa, Turkey
---
January 18, 2014
A. Sir:

My experience is that aluminum should be between 0.0005% to 0.001%. Thus my experience indicates that your aluminum is too high. It is not well known but the aluminum in the dry skimmings (ash) is 100 times the aluminum in the molten zinc. You may wish to have your skimmings tested. They will be about 0.5% aluminum. Also the method that you use to add aluminum is critical to get homogeneous aluminum in the zinc. Pure aluminum and 10%Al/90%Zn are NOT good materials to use.

The other issue is nickel. In North America most galvanizers using nickel claim 0.05% is best. This nickel is used to reduce the reactivity of silicon semi-killed steels. Trouble is that silicon semi-killed steels are no longer in the market-place in North America. A full day at my local steel warehouse showed only one steel rod (from China) was silicon semi-killed (o.07% silicon; e.g. the Sandlin Curve maximum reactivity). Thus in North America nickel in the zinc at 0.05% is of very questionable value.

Both the high aluminum and the nickel may be what is causing the zinc to dissolve excessively. If you have a local galvanizer NOT using such high aluminum and nickel you could have a new test with this galvanizer.

There are additives to the zinc that reduce white rust and dissolution of the zinc coating.

Regards,
Dr. Thomas H. Cook
Galvanizing Consultant - Hot Springs, South Dakota


This public forum has 60,000 threads. If you have a question in mind which seems off topic to this thread, you might prefer to Search the Site