topic 46634
Cooking with Galvanized Steel
(2007)
There is a group of us that would like to try and brew our own beer, and distill our own spirits.
We recently purchased an old galvanized milk can of around 15 gals.
We would like to boil our ingredients( hops, malt, sugar, water) in it. And we would also like to use it as a fermenter (add yeast and presto you get beer).
In addition to the above we would also like to use it as a boiling pot for the distillation of alcohol. There would always be liquid in the milk can when in use, and the hottest we would heat the container would be the boiling temp. of water.
Is this food safe? Are we poisoning our liquid and thus ourselves.
I have read info. as to where the body washes out the zinc and also as to where we should take zinc in our vitamins.
Your help in clarifying this would be appreciated.
Ray Maurer
hobbyist - Galena, Ohio, U.S.A.
---
(2007)
I see 2 problems with this idea.
Zinc is quite a reactive metal (It's that reactivity that helps it protect other metals), and it will dissolve in quite weak acids to some degree.

This means that your brewing will probably dissolve some of the zinc at this higher temperature, and that dissolved zinc will be in your beer.
Its true that we need zinc (in fact we get real sick with none), but you don't need too much either! This might be too much.

Next is that if you take the zinc off the inside of your milk can, it will no longer be protected, and will start to corrode.

Why not ferment in a plastic drum? Of course that doesn't solve the boiling issue.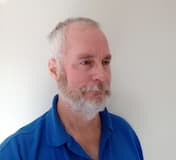 Geoff Crowley
galvanizing & powder coating shop
Glasgow, Scotland
---
(2007)
Used beer kegs are very common and excellent for that use. cutting the top out is a trick for the lay person.
James Watts
- Navarre, Florida
---
(2007)
I would strongly suggest you do not use galvanised vessels because the zinc will be leached into your brewing liquids. If you are serious about brewing beer, I would recommend you use either copper or stainless steel vessels when you boil up your barley and hops. If you don't the resulting beer will have a horrible metallic taste to it. Fermentation should be done in sterile containers, preferably made from copper, stainless steel or preferably glass. Also be sure you exclude all air or you will only succeed in producing vinegar. Once you have learnt how to do it, brewing is very easy and great fun, but there are many pitfalls that must be avoided.

If you want to distill liquor (is it legal in the USA?!), you should also use copper or stainless steel. Personally, I would not drink anything that has been distilled at home because there is a strong risk of distilling over methanol as well as ethanol. The alcohol you want is ethanol, and you certainly do not want to drink methanol as it will make you go blind and can kill you. Distillation is a fine art that needs careful control if you want to get a drinkable product. Also remember what you will produce will be crude alcohol liquor, not a good quality whisky or brandy, as these need to be matured is wooden casks for many years.
I once knew an old Polish soldier (he's long dead now!) who distilled his open liquor by using a good quality copper pot, an enamel bowl with ice in it and an enamel cup - he heated his liquor in the copper pot using a gas cooking ring and allowed the alcohol to condense on the ice filled bowl so that it dripped into the cup that was suspended under it. He made his mother liquor from potato peelings that had been left to ferment in water to produce the alcohol. I only tasted it once and that was more than enough!
Also be aware that you may attract the unwanted attention of your customs and excise tax men....

Trevor Crichton
R&D practical scientist
Chesham, Bucks, UK
---
(2007)
We made a spit out of galvanized steel plumbing pipes. We use the pipes as a spit to roast a leg of lamb. Is there any danger in eating the meat?
Ryan Scott
student - Ithaca, New York
---
(2007)
Yes there is. There will be less if you fire it at a very high temperature for about 4 hours. ME, I do not want to eat anything cooked on it.
Normally no one will die, a few might get flu like symptoms and about half will have no problems.
James Watts
- Navarre, Florida


This public forum has 60,000 threads. If you have a question in mind which seems off topic to this thread, you might prefer to Search the Site