Not a lecture hall but a roundtable with a seat for you!
60,000 topics spanning 36 years. Education, Aloha, & Fun
topic 46389
Removing Rust from Steel Axles and Bearing Rails
2007
Q. I work at a plant that makes steel tractor trailer axles and we have some excess stock that has been sitting in inventory for an extended period of time and has accumulated some rust. Is it possible to remove the rust without damaging the axles. I have heard that phosphoric acid or electrolytic rust removal using sodium carbonate (washing soda) [affil. link to info/product on Amazon] are possibilities, but unfortunately, I know little about either. Does anyone have any information on this topic or any alternative suggestions. I greatly appreciate any and all comments.
Brian Scott
site manager - Marysville, Ohio
---
2007
A. How much rust in on the parts? And is it just rust or is it scale?

If it's just some mild surface rust, you can easily clean that up with some 0000 steel wool [affil. link to info/product at Rockler] or light sandpaper. After removing the rust, rinse off the parts, dry them, and apply a light rust preventative (if allowed) if they're going to stay in storage for a while. This should not affect the axles.

Scale may require grinding or serious sanding, depending on the amount. If you have some tight tolerances, this may affect the parts. It's hard to say without knowing your specific application.

If you have a lot of parts and are looking to run them in a process washer or bath, you'll want a pickling or descaling bath. These can be phosphoric or sulfuric acid. Some citric acid baths also exist. Keep in mind that removing scale can be very difficult in a chemical bath, particularly for HR steel.

If this is the case, you'd be best served by contacting a chemical supply company and asking them for a product recommendation. Or you can contact a job shop.

If you don't have the equipment to run a bath and don't have that many parts with that much rust, your best bet is to spend the labor and remove the rust by hand. If you have very long parts (say 10' or more), finding a shop to run them in a chemical bath may be difficult.
Christian Restifo
- Pittsburgh, Pennsylvania
---
2007
Q. Most of the parts have a severe amount of rust on them plus some scaling, and some have mild surface rust. I was hoping there was some way to just remove the rust and see what we have left. I also don't want to grind too much off the axles, because as you mentioned the tolerances are tight. I was told that phosphoric acid would even leave a thin layer on the axles to act as a rust preventative following treatment. We will, most likely, attempt all the possibilities. Thank you so much for the feedback.
Brian Scott
[returning]
site manager - Marysville, Ohio - Marysville, Ohio
---
2007
A. Try 5% ammonium citrate/pH 3,5/, after rust removal paint it with 20 gm tannic acid/15 ml phosphoric acid/1 lit water solution /simple homebrew rust converter, and you must wax or oil it! Hope it helps and good luck!
Goran Budija
- Zagreb, Croatia
---
---
Removing rust from bearing rail
June 24, 2020
Q. I have a machine that saw salty air from ocean and the bearing rail rusted. What is the best method to remove it? It is standard bearing rail material.
Stamati Georgaris
- Ste-Julie, QC, Canada
---
June 2020
A. Hello Stamati. I'm not sure what this "bearing rail" is, but I'm thinking it's a shaft or rail-shaped section that linear ball bearings, or cam followers or possibly bronze bushings are guided by?

If it's bronze bushings or some sort of cam followers that ride the track, I'd say go for it and try Goran's suggestion of ammonium citrate at pH 3.5.
But if linear ball bearings run on this track (with the tiny balls directly riding on the rail), the track is probably a very hard, low alloy, highly polished surface and I doubt that rust removal will leave you with an acceptable surface finish for those tiny balls to run on. But please let us know, we're all trying to learn every day.
Regards,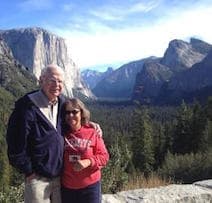 Ted Mooney, P.E. RET
finishing.com - Pine Beach, New Jersey
Aloha -- an idea worth spreading