topic 46317
Copper plating steel or aluminum motorcycle gas tank and frame?
A discussion started in 2007 & continuing through 2017 . . .
(2007)
Q. I've searched on the matter but have not found anything for my situation.

I'm thinking of a paint scheme for my bike and would like to know if it would be feasible to copper plate a steel motorcycle frame and (maybe aluminum) gas tank. I would then paint over some of it (stripes, etc). I'm wondering how hard the copper would be, how resistant to scratching or if I can do something to finish (i.e., clear coat?) it properly. I would also like to venture into copper plating the aluminum motor (1970s motorcycle). I understand that these parts need to be properly polished BEFORE plating? Is this all pie in the sky? Any advice / criticism is much appreciated. Would someone take a wild guess as to cost? (i.e., over 500$ over 1000$)

Being a hobbyist, I would try to do much of the prep polishing.
George Fournier
hobbyist - Toronto, Canada
---
(2007)
A. Orange County Choppers has done a completely copper plated chopper, so, yes, it can be done. >$1000, maybe >>$1000. Amateur polishing will probably not work very well. Take it apart and send it to a custom plating shop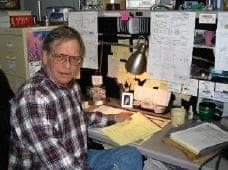 Jeffrey Holmes, CEF
Spartanburg,
South Carolina
---
(2007)
Q. Can you mask an area of the tank and chrome the rest of it? ie. I want a copper stripe running across the tank. I assume I have to completely copper plate it, then mask the stripe, then continue onto the chroming process.

Also, can I clear coat over all of this to avoid the copper from oxidizing? Would normal clear coat work?
George Fournier
[returning]
- Toronto, Ontario, Canada
---
(2007)
A. Virtually any combination of plating and paint you can dream up is possible... however you will have to find a plating shop which is both equipped and willing to do the work. Talk to them about what they can and will do.

This is not a home project.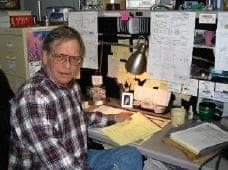 Jeffrey Holmes, CEF
Spartanburg,
South Carolina
---
April 23, 2009
A. This sounds great. Keep in mind, that all copper plating is subject to oxidation immediately indoors. I have been in the Navy and seen what copper looks like exposed to the elements. Cover your copper with a clear coat or an epoxy at the bare minimum, and expect a great deal of attention to be paid over time to ensure you have a shiny work of art. I want to do copper plating on a few things using a brush-on technique of copper sulfate. I hope that it stands up to the open-air application I have in store for it on my Suzuki Boulevard!
Gabe Taijeron
- Hampton, Virginia
---
---
May 20, 2017
Q. Hi
I'm customising an old BMW motorcycle and would like to copper plate the rocker box covers.
They're a non-steel casting, I presume an alloy of aluminium or zinc.
Its an old bike, and I'm keen for the copper to age and patina, so a bright finish is not required, but I'd like to to be reasonably durable and abrasion resistant, so I expect to need a reasonably thick coating.
Can you recommend a good process to use, which will help me locate a suitable electroplater (ie once I know what I'm looking for)?
regards,
Andrew Hubbard
- Wellington, New Zealand
---
May 21, 2017
A. Copper is not very durable nor abrasion resistant. You can let the copper age an patina or force patina using a patina solution, then just clear coat it using a coating designed for it. A clear coat that is not glossy at all that will kill the natural patina effect, the clear coating using 2k or catalyzer will give you a durable surface.
Marvin Sevilla
- Managua, Nicaragua


This public forum has 60,000 threads. If you have a question in mind which seems off topic to this thread, you might prefer to Search the Site