Not a lecture hall but a roundtable with a seat for you!
60,000 topics spanning 36 years. Education, Aloha, & Fun
topic 46158
What is paintlok?
Current question:
December 10, 2020
Q. Is it necessary to wash paintlok prior to powder coating?

We powder coat CRS in various gauges. Parts cleaning is always a constraint. We use a self made hot water mixture with zirconium and it works well, but we were told Paintlok does not require cleaning, so we can take it from the laser direct to the powder coat booth. Is that correct?
Ron Vinyard
- Pacific Missouri
---
---
---
Previous Q&A's on this subject starting in 2007:
2007
Q. Hello,

This is my first time that I use this website, and I want to explain my situation. Yesterday I received a RFQ of one of my main clients, and there are few parts that needs a paintlok process. In order to keep the project I need to be able to treat those parts. I don't have any idea of what is a paintlok process, do anyone have a clue?

Thanks a lot for your time!
David Omar Gonzalez
Project manager of a powder coating line - Monterrey, Nuevo Leon, Mexico
---
2007

A. Paintlok is galvanneal. It's also called other things as you will soon find out. :-)




Sheldon Taylor


supply chain electronics
Wake Forest, North Carolina



---

2007

A. Paintlok* is electrogalvanized + phosphatized sheet steel. The coating is very thin, withstands most forming operations, has a dull gray matte appearance and is intended to be painted. ASTM A591/A591M [affil. link to spec at Techstreet], 'Standard Specification for Steel Sheet, Electrolytic Zinc-Coated, for Light Coating Weight [Mass] Applications,' with supplemental phosphatizing specified, can be used to order the material. Possibly, Paintlok corresponds to the A591M 'Intermediate' thickness of 0.84 microns (6 g/m2) zinc per side. Weirzin Bonderized is ~equivalent.

*The ELECTRO PAINTLOK® trademark was issued to Republic Steel in 1942 and apparently belongs to Mittal Steel (although not found on their website).

Ken Vlach
- Goleta, California


Finishing.com honored Ken for his countless carefully
researched responses. He passed away May 14, 2015.
Rest in peace, Ken. Thank you for your hard work
which the finishing world continues to benefit from.



---
---
October 27, 2012
Q. A previous answer describes that it "is intended to be painted"

My question is, if I were to paint on this material, do I need to prime it first, or can I paint directly on this dull gray surface?

I'll be using one shot enamel, the sign will be outdoors, for 6 months in Southern California.

My client purchased this product and wants us to paint on it. Not my first choice but I can work with it.

Any help greatly appreciated!
Bear Brady
Sign Painter - Los Angeles, California USA
---
October 28, 2012
A. Hi, Bear. I think a phosphatized finish will accept paint very well, and it sounds like the trademark was deliberately selected to imply that paint will adhere well. But it's still a truism that two coats are better than one, due to greater thickness, reduced porosity, and less chance of missed spots.
Good luck.
Regards,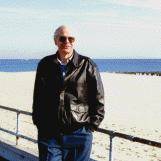 Ted Mooney, P.E.
finishing.com - Pine Beach, New Jersey
Striving to live Aloha
---
November 4, 2012

I've started the job and 1 shot seems to be holding well.
Thank you for the reply.

Bear Brady
- Los Angeles, California, USA
---
January 27, 2014
A. Galvannealed (which PaintLok is a type of, specifically ASTM A653 [affil. link to spec at Techstreet] Coating A60) is very similar to Galvanized except it uses a zinc-iron alloy rather than just zinc. Both are per ASTM A653 (which has replaced the previously mentioned A591), with galvannealed being a coating designation of A or ZF and galvanized a G or Z designation.

Electro-Galvanized (ASTM A879 [affil. link to spec at Techstreet]) is another variant of corrosion resistant steel sheet.

Both Galvannealed and Electro-Galvanized are readily formable and weldable with no need to remove the coating. Both accept paint well.

Normal Galvanized (ASTM A653 any coating G or Z) does not accept paint well.

Some commercial references:
www.hbsteel.com/galvanized-steel-sheets.html
www.industrialmetalsupply.com/Metal-Resources/Metal-Glossary

~Dan
Dan Harlan
- Chandler, Arizona, USA
---
April 2, 2015
Q. I am a sheet metal worker. My brother asked if I could use Paintlok galvanised to top an island he is building for his wife. I am nervous about this as he does not want to coat it. Can this product be used uncoated for a counter top? Thanks.
mike cowan
- garden Idaho USA
---
A. Hi. I'd say no. It's not meant to be, and it's probably not the kind of food-safe finish you would want on a kitchen counter.
Regards,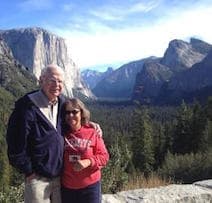 Ted Mooney, P.E. RET
finishing.com - Pine Beach, New Jersey
Aloha -- an idea worth spreading
---
August 15, 2016
Q. I am an mural artist used to painting on walls. My client (a librarian) wants me to paint the (wood) risers of her exterior front stairway to resemble a stack of books. We have decided the best way to do this is to paint sheets of 20 guage sheets of stainless steel (cut to size), one per stair and then adhere them to the risers.

I plan to use PaintLok steel, and then it sounds like I should seal each piece. What product do you suggest?

Then for the paint, I was planning to use exterior grade latex. I am worried about top coating it with something else to finish - I don't want it to yellow over time or appear too shiny. But will it stand up over time without it? How many years should she expect the work to last?

Then last but not least, I am planning to use liquid nail to glue the sheets in place.

Does this all sound like a good plan? Any help is much appreciated!
Kristina Young
Muralist/ Mosaic Artist - Napa, California USA
---
---
Powder Coating of PaintLok steel
January 30, 2017
Q. Hello,
I was reading this thread and had a question to add of my own.
I run a Powder Coating Department and we run across some issues when applying powder to Paintlok. I searched the web to find answers to why we are having this issue. Please help!

thank you,
Val Leedy
- Chino, California, United States
---
March 26, 2017
A. Hi Val,
What issues are you having? Be sure the parts are clean, dry and oil free! Powder coating does fine on Paintlok in most cases.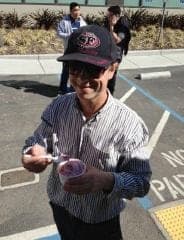 Blake Kneedler
Feather Hollow Eng. - Stockton, California