topic 4770
Black spots found on nickel plated surface
A discussion started in 2000 & continuing through 2017
(2000)
Q. Hi,
Our major defect in the nickel plating line(using nickel sulfate ~80g/l, boric acid ~45 g/l, Nickel Chloride ~15g/l, pH 2-4) is black spots(with shiny tail).
Right now, we cannot figure out the root cause of the black spots. Whenever, we encounter this problem, we stop production and do the H2O2 and dummy plating, and we do the dummy plating every 3 days.
I would like to ask if anyone knows what's happening and can advise me on the solution.
Thanks in advance.
Thompson
- China
---
(2000)
A. You do not mention what base metal you are plating on. This can have an effect on what the possible cause(s) of your problem are.
Have you determined which helps overcome the spotting more: dummying or peroxide treatment? If it is the peroxide treatment the problem would most probably be an organic contaminant or excess brightener component. If the problem is reduced by dummy plating it generally would be metallic in nature. If so, here is where the nature of the base metal comes into play!
Another possibility, especially if your treatments are not successful in mitigating the spotting, is the pretreatment cycle is not suitable for the base metal
Gene
Gene Packman
process supplier - Great Neck, New York
---
(2000)
Q. Hi,
The base metal are copper material also OFC materials. It is difficult for us to find out the root cause of the problems, as sometime the H2O2 and dummy plating cannot solve the problem.
The pre-treatment process is effective and I believe the black spots on the surface are not due to the dirt attached on the raw material which cannot be removed by the pretreatment process.
Thompson
Thompson
[returning]
- China
---
(2000)
A. The treatments that you are putting your bath through, may or may not be solving the problem.
Suggest taking one (1) part and rubbing it down with powdered Pumice [linked by editor to product info at Amazon] , all over. Rinse well and rack in the nickel tank. If black pits occur the cleaning in your tank can be assumed to be good. Pumice is an excellent manual cleaner, but too inefficient for use on a daily basis.
The peroxide adds you are making could cause the problem if residual peroxide exists in the solution. Cure: Heat the solution to about 160 deg. F. (making sure the tank lining will stand this temperature). This will decompose any excess peroxide that MAY be in the solution. Stop here if the problem goes away. Next. If the problem is organic and you know that a carbon treatment is needed. Use only powdered activated carbon in an auxiliary tank. Never perform this treatment in the plating tank. You will NEVER get the carbon out. If this does not quite remove the organics try this following suggestion. In your laboratory take a on e (1) Liter beaker of nickel solution from your tank. Add 1-3 drops of N-TriButyl Phosphate and mix at 150 °F for about 15 minutes. Add powdered Carbon needed for 1 liter and mix for 1/2 hour. Filter until all carbon is removed. Plate in a Hull Cell to see if black pits are removed. The N-Tributyl Phosphate puts some organics in a better form to be adsorbed by the Activated carbon. Remember, in your auxiliary tank, never leave the carbon in too long. The organics that are removed will eventually come off the carbon and recontaminate your solution. In a plating tank, I never used more than a capful in a plating tank. Hope this helps.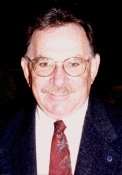 Ed Budman
- Pennsylvania
---
---
Dark stains/marks after flash nickel plating
January 22, 2014
Q. Kindly advise possible reasons when dark stains/marks appear on thin nickel plating of nickel alloy casting. Solution is nickel sulphamate, nickel chloride and boric acid. Plate out using dummy plates for few days did not eliminate this problem. Solution analysis results show chemicals (total Nickel, total chloride, Boric acid) meet specifications. Black marks can be removed using scotchbrite and acetone.
Surface cleaning is with dry SiC grit blasting, alkaline degrease, rinse, Etch with HCl and Ferric chloride, rinse, Desmut with HF and HNO3, rinse, Caustic clean, rinse, nickel strike (HCl and Ni chloride), rinse before the nickel plating bath.
Plating is to facilitate brazing. Thickness 0.0003" to 0.0007" (7.6 - 17.78 micron)
YF Leong
Engineer - Singapore
---
January 23, 2014
A. Hello YF Leong,
What current density are you applying? Do you use a wetting agent in the bath? If so, when was the last time a wetter was added? How is your pH? Has the bath been carbon polished or carbon treated within the last 6 months? What type of solution agitation do you employ? Are anodes bagged and free of holes? These are some troubleshooting measures you can check on. I had this same problem a few years ago. We increased our solution agitation, added some wetter and the problem ceased. We also found that the Lab Tech had mistakenly added a wetter for air agitated baths, and we had a solution/cathode rocker agitated bath. This is not to say it will solve your problem, as there is more than one cause to consider. Please let us know what you find out.
Mark Baker
Process Engineer - Malone, New York, USA
---
---
Nickel plated copper lid is blackening when cleaned
June 15, 2017
Q. Hello,
We have lids made of copper with a 3 µm nickel plating.
After a cleaning with a Vigon based bath, some of the lid blackens.
We are at ambient temperature, natural air.

Any ideas ?

Thanks :)
Steph La
- France
---
June 2017
? Hi Steph. What happens is you expose an unplated copper lid to that [flux remover?] cleaning solution? I'm betting it turns black?
Regards,
Ted Mooney, P.E. RET
finishing.com
Pine Beach, New Jersey
Striving to live "Aloha"
---
June 19, 2017
Q. Hello,
We did not try that. To be honest I was thinking of a nickel oxidation made by the alkaline present in the Vigon.

What do you think?

What we don't understand is that not all lids are impacted. Maybe 1 among 6 are.

Regards

Stephane
Steph La
[returning]
- France
---
June 2017
A. Hi Stephane. I guess I was trying to imply my suspicion that the nickel is sometimes too thin and porous and the Vigon is reacting with the underlying copper.
Regards,
Ted Mooney, P.E. RET
finishing.com
Pine Beach, New Jersey
Striving to live "Aloha"


This public forum has 60,000 threads. If you have a question in mind which seems off topic to this thread, you might prefer to Search the Site