Where the world gathers for
plating, anodizing, & finishing Q&As since 1989
-----
Cadmium whiskers on Hubble
2000
As the Materials Assurance Engineer for the Hubble Space Telescope, I have to determine whether a Cd chromate part is qualified to fly next year and then will function in LEO for 10 years.
The part is alloy steel (1.0 Mn) Cd plated with chromate conversion coating. During ground testing it will be baked at 70C for a week then maintained at RT for a year. In orbit, the operational temperature (for 10 years) will be 0C in vacuum of 10-5 Torr.
My question is, what is the probability of Cd whisker formation under these conditions?
Thanks in advance.
Benjamin Reed
- Greenbelt, Maryland
---
2000
I shouldn't think that whiskers would be as much of a problem as sublimation. I have no real knowledge of the subject but have been told (see topic 20) that cadmium cannot be used in vacuum applications.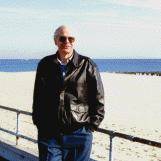 Ted Mooney
, P.E.
Striving to live Aloha
finishing.com - Pine Beach, New Jersey
---
2000
Ted is right. Cadmium does not appear to be the kind of coating I would use unless pressure surrounding the part is above at least 1 Torr as well as there is a probability of galvanic corrosion. If lubricity is not an issue, I would look at a coating such as nickel.
My guess is that cadmium will sublime in 10-5 Torr vacuum at the rate of approximately a few picogram per sq. cm. at 0 C.
Mandar Sunthankar
- Fort Collins, Colorado
---
2000
Thanks for the prompt response.
I am not concerned with sublimation. At 0C the vapor pressure of Cd is off my chart but it looks to be around 10-12 or less. So my application of 10-5 or 10-6 Torr is sufficiently higher that the rate of sublimation does not concern me. It was the whiskers that I was having trouble getting a handle on.
Benjamin B. Reed
- Greenbelt, Maryland
---
2000
My understanding, some of which is fact and some which is probably urban legend is:
Tin whiskers have been well documented for decades and there is a wealth of literature about them, including the observations that the presence of alloying materials like lead discourage them, and stress relieving discourages them. Whiskers are believed to be a way that stressed deposits react as a means of trying to relax internal stress.
Because tin has long been used on very small and critical components, such as circuit board traces, the phenomenon of whisker growth was noticed and studied early on--but other metals including cadmium and zinc exhibit a similar problem with whisker growth that largely went uncommented because cadmium and zinc were used on larger, less sensitive components.
The first reference to zinc whiskers which I could quickly find is "Studies of Zinc Whisker Formation & Growth from Bright Zinc Electrodeposits" by Sugiarto H, Christie I R A, and Richards B P, in Transactions of the Institute of Metal Finishing, vol. 62, 1984, pp 92-97.
The first reference to cadmium whiskers which I could quickly find is in the March 1991 issue of Products Finishing magazine where Lawrence Durney discusses whiskers in the PF Finishing Clinic column; he notes that cadmium and zinc are susceptible to whiskering like tin.
The first time I was personally became conscious of zinc whiskers (and I only mention myself because I think I'm pretty typical of most of us), was as a result of an article about zinc whiskers being involved in a lawsuit where a patient on a heart apnea monitor died.
We've had a few letters here where people have told us that the zinc whiskers phenomenon also occurs with cadmium plating.
Sorry, I could not easily find any reference to genuine research into cadmium whisker growth and can only refer you to our FAQs which may flesh out some of the above and offer you additional contacts. Regards,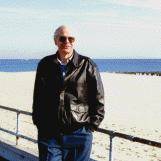 Ted Mooney
, P.E.
Striving to live Aloha
finishing.com - Pine Beach, New Jersey
---
2000
Why cadmium/chromate a part for orbit?
Is corrosion a problem in these conditions?
Ian Brooke
university - Glasgow, Scotland
---
2000
Dear Mr. Reed:
I cannot improve on the fine responses listed above. However my response is in the form of a question. We employ Cadmium coatings as a galvanic protective layer on steel in the presence of corrosive elements and atmospheres. I am thinking that in space, we have close to a vacuum in which neither salt, nor corrosive gases will attack a plated surface. Why even consider Cadmium for the Hubble? You may wish to consider even more basic plated coatings that have been used on earlier spacecraft. Also consider that many space vehicles have components made of Titanium in which we could get toxic outgassing. This may only be a problem when the Hubble is "snagged," by the Shuttle for routine maintenance. Then, the personnel on board the shuttle may be exposed to toxic fumes.
Your question is a particularly interesting and intriguing one. I am going to be looking for additional responses on this venue.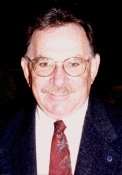 Ed Budman
[dec]
- Pennsylvania
With deep sadness we advise that our good friend Ed passed away Nov. 24, 2018
---
2000
Background of the problem:
There is a safety requirement that no "hot" mate/demates be made during an EVA. What that means is that JSC does not want its astronauts to be exposed to the risks associated with the mating of power connectors in close proximity to their suits. However, during the next two servicing missions of the Hubble Space Telescope, its batteries need to be taken off line (replaced during the latter). Unfortunately, they do not have a simple on/off switch, so to avoid a "hot" demate (and mate) of the battery connectors, we will be flying a heavy duty switch, several actually. As with all projects, much of the design is being driven by time and money. Given limitless supplies of both, I would not be flying a Cadmium plated steel part. However, since both commodities were in short order our trade study examined just available switches which met all of the functional requirements as opposed to building and qualifying one from scratch (which is what we do most often). For example, one of the alternative switches was 20 times more expensive, had a longer lead time and would have required significantly more qual testing prior to acceptance. So that is (briefly) what led me to asking this discussion group of experts for their opinions.
Thanks again for everyone's input. BTW, I will approve the part to fly.
-Ben
Benjamin B. Reed
- Greenbelt, Maryland
---
2000
This is just for curiosity.
Whats Hot mate/demate, EVA & JSC?
Did you consider Ion Vapour Deposition, aluminium say?
And Ed Budman what were you saying about Toxic outgassing, other peoples work is always fasinating.
Ian
Ian Brooke
university - Glasgow, Scotland
---
2000
Hot mate/demate: the physical act of bringing together two halves of a powered connector, i.e., they are hot and they are being mated
EVA: Extra Vehicular Activity, space walk
JSC: Lyndon B. Johnson Space Center, Houston, Texas
We only considered the switches that were available, met the functional requirements, and were cost effective.
-Ben
Benjamin R. Reed
- Greenbelt