Where the world has
gathered for finishing Q&As since 1989
Alternatives to powder coating
(
-----
)
Current postings:
July 22, 2021
Q. I have three large rolling metal gates, way too big to powder coat in ovens. Is there a similar and durable finish you would recommend to enhance their appearance and add protection. We are a sub-tropical climate, much humidity.
White paint doesn't stand up to the constant abrasion of the gates passing over their rollers.
Ron Nippe
GM - Naples Florida
---
July 2021
A. Hi Ron. Powder coating is a fine finish which usually offers a bit more corrosion protection than liquid paint because it is usually a little thicker, but it is not magic nor irreplaceable. Put on a good prime coat, your white paint, and then an automotive clear coat and I think you have something more corrosion resistant than a powder coating, and hopefully the mechanical abrasion will happen to the hard and transparent clear coat rather than to the white paint.
Luck & Regards,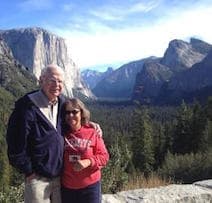 Ted Mooney
, P.E. RET
Striving to live Aloha
finishing.com - Pine Beach, New Jersey
---
---
---
Closely related historical postings, oldest first:
2000
Q. Looking for lower cost alternatives to powder coat painting.
Currently painting a large structural steel frame that eventually gets expensive plastic covers over the entire structure.
Since the only real need that I have is corrosion prevention, are there any lower cost options?
Note that this frame weighs just over 2 tons.
Mike Yelenik
- Binghamton, New York USA
---
2000
A. Mike - you don't mention whether the frame you're painting is in pieces or already assembled. If the frame is already assembled, it will be very hard (read: virtually impossible) to find a powder coater with an oven big enough to cure the powder. If the frame is in pieces, it may not be too hard. Also, a good alternative for corrosion prevention is zinc phosphate - and will probably be less expensive than powder coating. If the frame is whole - possibly a steam applied iron phosphate would work too. Good luck, you've got your work cut out for you.
Dan Brewer
chemical process supplier - Gurnee, Illinois
---
2000

A. Assuming this frame is already built your choices are hot-dip galvanizing, powder, or liquid paint. The least expensive is the liquid, something like the primer used on bridges would work fine. The other two options are both a real pain in the ___. Good luck




Jeff Watson




- Pearland, Texas






---

2000

A. You indicate you want lower cost alternates to the process of powder painting. You also indicate your only real need is corrosion protection, which always has a cost to achieve. I will isolate to the process of powder painting alternates. One of the first steps to reduce cost is to apply a air dry paint material. There are several excellent two component and single component solvent based products that eliminate the need for baking. These often can lead to costs for solvent disposal, extra operator protection, and require spray booth exhaust. These coatings can also lead to higher make up air costs. The no bake is not free and the comparative costs would need to be reviewed. There are also several air dry, water borne coating that have achieved a high degree of corrosion protection. These coatings offer many of the advantages of powder in that you can eliminate high spray booth exhaust rates. However, moisture evaporation is slow and air drying of these products often takes many hours of delay. One of the means to have the powder paint process and eliminate baking is to use flame sprayed powder paint. This process has been successful for coating bridges out of doors in all weather and many other special indoor applications. The process requires special guns and equipment, the powder paint is special, but the baking operation is eliminated. Companies that paint larger objects have found the process eliminates baking but adds application time. Finally, your write up does not indicate that your are or are not recycling your current powder paint. If you are not recycling the powder paint. If you are not recycling your current powder the powder usage rate and cost normally is very similar to that of a quality liquid coatings. If you employ a good powder recovering system and recycle your powder, the usage rate could be reduced as much as 40%. Good Luck,

Tyrone L. Caley




- Jefferson City, Missouri





---
2000
A. Powder coating parts as described for reason of corrosion prevention are here in Europe state of the art since several years. Actually, several plants capable of handling steel parts with dimensions up to 25 mtr long x 2.5 mtr high x 1.6 mtr wide and weights up to 10 tons are in full production. The powder coating performs as well as liquid paint in view of corrosion- and weather resistance. In view of optics, gloss, hardness, colours, etc powder coating performs even better. The overall costs of applying powder coating -in shop- are NOT higher than p.e. hot dip galvanizing or liquid paint! See for more info the febr 1999 issue of PCE (Protective Coatings Europe) and the paper I presented at the PCE 2000 conference in Genoa-Italy march last.
Best regards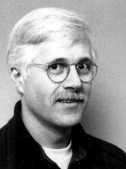 Remmelt Bosklopper
- Enschede, The Netherlands
---
2000
A. I thought powder coating WAS the lower cost alternative:-) How about fluidized Bed! Wow, I would like to see the machine!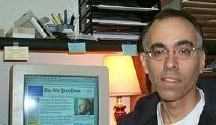 Tom Pullizzi
Falls Township, Pennsylvania
---
2000
A. Mike You should look into flamesprayed plastic, we do structural steel all the time with a mobil unit. I am sure that someone in your area has one.
MARK CLARK
- WARDEN, Washington
---
2000
A. Mike, There are relatively inexpensive waterborne primers that give fair protection or you could go to a solvent-borne moisture cure zinc rich primer. Will give you very good corrosion protection. This type material used for bridge primers. Good luck
Gordon Vidt
- Heath Ohio
---
---
September 21, 2010
Q. This forum seems to be a nice body intellect to answer my question.

It is my understanding that powder coated finishing makes it difficult to recycle the powder coated finished metal or not very cost effective since it has to be separated and stripped.

What would be the best finish to use if your goal was to ensure that the metal product (think clothing racks) can be easily recyclable.

Thank you
Keith Losoya
- baltimore Maryland usa
---
September 21, 2010
A. Hi, Keith.

I think you could be slightly misunderstanding what powder coating is. It's not a particular material or a specific coating, it's an application method. In powder coating, the paint or plastic is electrostatically sprayed on to the part as a very fine dry powder, then the part is put into an oven where the powder melts and fuses into a continuous coating.

I note this not to harass you, but to help you understand that a recycler won't care HOW you put a coating on the racks, but they may care about WHAT the coating is. I am not really familiar with your recycling issue, but some clothing racks have a very heavy nylon coating on them, and I imagine it smokes severely if you try to melt the steel. A thin epoxy or polyester paint, whether sprayed wet or as a powder, would probably be much less of an issue. Now my return question is why do you have to recycle the clothing racks -- what is it that keeps them from lasting essentially forever?

Regards,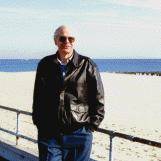 Ted Mooney
, P.E.
Striving to live Aloha
finishing.com - Pine Beach, New Jersey
---
---
June 23, 2017
Q. Having given a high volume & different size & shapes of sheetmetal parts, what can be the most economical coating method to replace powder coating while retaining / not much compromising on the corrosion properties?
PUSHKAR Kulkarni
product designer - Pune, Maharashtra India
---
June 2017
A. Hi Pushcar. Powder coating was developed as an alternative to wet paint. So if you don't want to use powder coating (please tell us the reason), wet paint is the most obvious replacement. As far as corrosion resistance in concerned, the pretreatment is probably much more critical than whether the coating is applied by wet paint vs. powder coating.
Regards,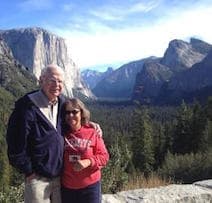 Ted Mooney
, P.E. RET
Striving to live Aloha
finishing.com - Pine Beach, New Jersey