Where the world gathers for
plating, anodizing, & finishing Q&As since 1989
-----
De-embrittling copper plating
2000
I have an interesting problem. We have a customer that makes 'tongues' that are used in the release mechanism of a racing car 5 point harness. They are effectively the same as the tongue used on a conventional car seat belt (the part that fits into the release mechanism).
The plating requirement is bright nickel plate. However, there are a couple of extra considerations to take into account. They are through hardened and the hardness range puts the item into a de-embrittlement requiring situation (8 hours at 190-230 °C). This presents no problem. But, the customer has specified that the adhesion of the nickel plating must be as good as we can get. We naturally think that putting an underlying plated layer of copper is the obvious choice for improving adhesion. Our dilemma is that we know from everything that we have read (specifications, etc.) that an item that has been copper plated cannot be effectively de-embrittled.
The reason why the adhesion is so important is that our customer is extremely concerned that the nickel plating cannot be chipped off in the vicinity of the locking mechanism. He fears that chipped nickel may jam the mechanism and cause it to fail at a time that it is required to lock tight. Naturally, the risk of product liability (and driver's lives) is his great fear.
As a bit of background we are confident that we clean the base material as well as it can be cleaned, utilising good electrocleaning techniques.
I would like to receive information from anyone who may have researched removing embrittlement from a copper plated substrate. Or any suggestions as to what can be utilised to keep the risk of chipping to a minimum.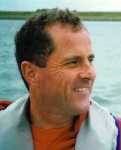 David Grimes
plating company - Farnham, Surrey, United Kingdom
---
2000
Dear Mr David.
We routinely plate at least 50 K of these tongues every month and do not use copper plating for improving adhesion.
What works for us is to firstly insist on a perfectly mechanically cleaned (Vibrofinished) surface on the incoming tongues, to avoid over-pickling leading to HE.
Use an anodic alkaline rust removal type proprietary cleaner followed by a light H2SO4 dip and use duplex Nickel plating for better corrosion resistance or Single Nickel if you are very concerned about peel off. However it would be a good idea to go for a minimum 0.5 micron chrome for better CR.
Now after all this I hope you are De-embrittling the parts, because after all our precautions in ensuring oil free rinsing etc etc, some pieces which are over embrittled, do have peel off problems and they become apparent after de-embrittlement. Your peel off parts will sort themselves at this stage without getting onto the race cars.
I am available to you if you choose to fly me to your plant as an honorary consultant here from India! Having spent 12 years plating millions of these tongues I may be sufficiently qualified to keep them from peeling if not wagging!
regards and all the very best.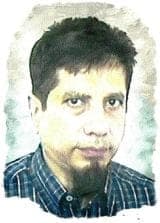 Khozem Vahaanwala
Saify Ind

Bengaluru, Karnataka, India