Where the world gathers for
plating, anodizing, & finishing Q&As since 1989
-----
Sculptor using zinc plated sheet metal/re: metal fume fever
2000
I am a sculptor working with zinc galvanized iron sheet metal (what roofers often use) and I have a health safety question.
What I am working on with this sheet metal, entails using copper sulfate taken from a copper acid plating bath and applying it to the sheet metal. The zinc reacts to the bath which I brush on in small amounts, it erodes the zinc, and the copper sulphate from the bath "plates" the iron in some areas. This is a patina I am using in small amounts.
My health question has to do with the sometimes remaining white residue which is a bit chalky. Is this residue the zinc plate, and am I able to contract metal fume fever if I breath any of this dust in?
I work on a small table using this process and I do wear an organic vapor mask for acid gases. Is this the right thing to be wearing and how concerned should I be about the white residue and metal fume fever? Thank you.
Earl Carpenter
Philadelphia, Pennsylvania
---
2000
It sounds like the white dust is zinc oxides and sulphates. If you rub copper sulphate onto zinc, I suppose the acidity and wetness causes this white rust at the periphery of the areas where there is no copper left to replace the zinc.
Well, I'm not a doctor and have little understanding of what fume fever is, but unless you are scraping this white dust off and breathing it, I can't imagine it posing a hazard. As you mentioned, galvanized metal is used on roofs; and galvanized guardrails line tens of thousands of miles of road or more. I think fume fever is related to burning (vaporizing) metals; even then I don't know how many people have used galvanized cans as barbecue grills.
But to me the most important thing is not that you figure out the exact toxicity of the things you might inhale, but that you make sure you don't inhale anything but air! It doesn't matter whether it's zinc, or copper, or steel (or wood or paper or plastic): it's all bad for you! Chemically, the safest material in the world is probably glass, but swallow or inhale a mouthful of shards and you're dead :-)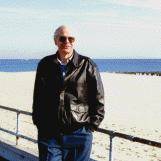 Ted Mooney
, P.E.
Striving to live Aloha
finishing.com - Pine Beach, New Jersey
---
2000
I had one other question regarding using zinc plated sheet metal, which I patinize with copper sulfate taken from a copper acid plating bath.
The zinc reacts to the bath which I brush on in small amounts and it seems to erode the zinc,and a "vapor" floats off the surface of the metal. What is this gas and how much of a health issue is it?
Thank you
Earl
Earl Carpenter
Philadelphia, Pennsylvania
---
2000
I'd imagine the gas is hydrogen, with a little acid mist formed when the gas bubbles break the surface of the liquid film on the metal. Not a healthy thing to breathe - I would wear a cartridge respirator.
Like Ted, I'm no doctor, but I think you have little to worry about from metal fume fever. I think you get that from inhaling the fumes produced from burning zinc metal in air. Zinc isn't terribly toxic - I believe it's some kind of allergic reaction to the fume particles.
I was once attempting to use granulated zinc to reduce some silver oxide to the metal. In the process, I generated a lot of zinc oxide fumes, and it made me sick as a dog for about 8 hours. You can bet I won't do that again anytime soon!

Dave Wichern
Consultant - The Bronx, New York
---
2001
Dear All,
Metal fume fever originating from zinc is associated with flame cutting or welding operations on galvanized steels. Any operations that have molten zinc approaching its boiling point, 911 °C, may emit significant amounts of zinc 'fume' which in any event oxidises rapidly to form zinc oxide. It is this airborne particulate form of zinc oxide, with a very small diameter (less than 1 micron in size- 1 millionth of a meter in diameter) which is associated with the onset of metal fume fever. This fever is as it sounds, with the symptoms of the 'flu'.
There are no known adverse effects from this fever. However this is not a reason not to avoid these symptoms! Taking the usual precautions of good working practices, minimising exposure with good ventilation, using extraction equipment all help.
Cheers,
Wieslaw Piatkiewicz
Galvanizers Association - Sutton Coldfield, West Midlands, UK
---
2001
For anyone interested, I just came across this page while looking into metal fume fever. I have learned a valuable lesson from working on galvanize. In fact, I am still feeling the effects of "metal fume fever" as I type this! I welded a small repair on a piece of galvanize. The material was very thin so I used a 1/16th stainless electrode. I neglected to use a proper respirator or ventilation. For the next 48 hours I have had flu-like symptoms. Believe me when I say, it's not fun sitting on the toilet all day! LOL ...I do believe anything application to galvanize that breaks down it's composition and releases zinc oxide into the air is a dangerous health risk. Of course I compounded my problem by inhaling the chromium fumes from the stainless electrode.
Needless to say....this will be my first and last experience with "metal fume fever"......I hope!
Ron Enns
- St. Catharines, Ontario, Canada
---
First of two simultaneous responses -- 2002

Zinc fume fever can be experienced by inhaling either zinc oxide fume generated in welding or cutting galvanized articles or by inhaling fine zinc powder which is generated as a by product in tube galvanizing. Momentary exposure will not cause any fever but after exposure if you feel a sweetish sensation in the throat, chances are that severe shivering, body ache and fever will follow. I have experienced this when trying to recover entrapped zinc particles from skimmings from a tube galvanizing plant. This process produces heavy zinc bearing fumes. The fever has no lasting effects but best is to wear a gas mask and ensure proper suction of the fumes.
Arvind Keskar
- Miississauga, Ontario, Canada
---
Second of two simultaneous responses -- 2002

There are long term effects to heavy metal poisoning, the metal accumulates in organs like the kidneys and liver, so if you are getting the fever, you need to re-evaluate the conditions to which you are exposing the worker.


Tom Pullizzi
Falls Township, Pennsylvania
---
2004
My son works in the ship yards and has come home saying he has galvanising flu. what is the treatment for this?
Elaine Warnock
homeowner - Glasgow, Scotland, Britain
---
2004
I am a boilermaker / welder in Western Australia, I've welded galv on and off for 10 years. The best way to avoid galvanising flu is to drink milk through the day, starting before you start work. This supposedly puts a layer on your stomach.
Andrew Nicol
- Perth, Western Australia, Australia
---
February 3, 2009
Hi, Andrew. I'm sure that your advice is helpful to people exposed to zinc fumes, but I think the right answer is the employer should equip you with what is necessary to make sure you don't inhale welding fumes whether the metal is galvanized or not.
Regards,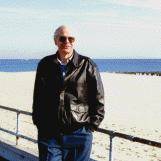 Ted Mooney
, P.E.
Striving to live Aloha
finishing.com - Pine Beach, New Jersey
---
August 16, 2010
The Other day I was welding some zinc coated pipe with a flux cored wire and as I welded I noticed a white almost spider web looking or dust looking material floating off the metal and was wondering what this is and if its harmful? if so how harmful and how much would you need to be exposed to before harm is caused?
Thanks Chris
Chris Papazidis
- Trumbull, Connecticut
---
August 17, 2010
Hi, Chris.

The spider web you saw was quite possibly the zinc fumes this thread talks about. Most people believe metal fume fever to be an extremely unpleasant but transient thing which does not cause permanent damage. So if you did not get sick and it's several days later, I think you can sleep easy.

But this should not be happening. You should be using a welding hood if working indoors, although it might be acceptable to work without one outdoors if you are upwind and have good ventilation. People should not be inhaling welding fumes whether the material is galvanized or not; and if it is galvanized, it is very likely to cause "metal fume fever".

Regards,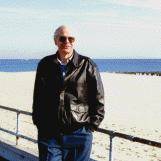 Ted Mooney
, P.E.
Striving to live Aloha
finishing.com - Pine Beach, New Jersey
---
August 18, 2010
Thanks for the response and also when I was welding every once and a while I would see a bright green flame on the metal I was welding. was this the zinc coating burning off?
If so could I grind this layer off? Also about how thick is the coating of zinc?
Thanks again
Chris
Chris Papazidis
- Trumbull, Connecticut, United States