Where the world gathers for
plating, anodizing, & finishing Q&As since 1989
-----
Why do we still use chromates?
2000
Hello I'm a university student and doing a research on the use of dichromates in aerospace industry for corrosion protection despite its toxic and carcinogenic nature. My question is that the aerospace industries very well know that dichromates pose major environmental problems. So then why don't search for other alternatives and if they had, why still continuing the use of dichromates over other alternatives or techniques. What is so unique about chromates that it is still used for as a corrosion-inhibitor despite its toxicity? Any advantages over other alternatives?
Thanks
Neetu
Neetu Gill
- Mississauga, Ontario
---
2000
You are perhaps a classmate of Jesse's at the University of Toronto? Great minds travel the same paths. S/he posted letter 4644 yesterday. I've answered your basic question there, so let me attack the question differently on this iteration--
I think you risk overstating the case with hyperbole like "major environmental problems". Global warming is a major environmental problem, as is the hole in the ozone layer, the Chernobyl disaster, and the destruction of the coral reefs. The mere usage of chromates is not a "major environmental problem", and if properly managed it may not be even a minor environmental problem.
The first step in a study like this is to check your premises. What are the "major environmental problems" you see that might justify asking the design engineer to suspend his best judgement and instead specify a coating which he feels is inferior or unproven on something as critical as an airframe? When a coating is as simple, effective, and reliable as chromating, yes, any process that is less simple and reliable will be considered by many people to be inherently inferior because a more sensitive process inherently imposes a greater chance of getting it wrong.
Many of us worry that ill-advised substitutions may cause disaster. When Alaska Airlines flight 261 went down five weeks ago, the media bombarded us with photos of the stripped and corroded jackscrew. Engineers were surely suffering palpitations over whether a toxics reduction program resulted in an ill-advised coating substitution. Interim speculation should be avoided, but when the NTSRB files its report, I'm sure that most regular readers of these pages will read it breathlessly to assure themselves that a toxic reductions program played no role in this horrible disaster -- for example, is this component cadmium or chrome plated, and if it is not, was it at any time in the past spec'ed to be cadmium or chrome plated? If the answer is, yes, it used to be cadmium or chromium plated, but isn't any longer, what will you say then? Some will say the tragedy was directly caused by relentless pressure from busybodies :-)
That being said, the aerospace industry has been struggling intensively for decades with the issue of toxics use reduction and has made tremendous strides. To a good extent chrome plating, cadmium plating, and the use of cyanide have been supplanted. Chromic acid anodizing has in some measure been replaced by boric-sulfuric anodizing and phosphoric acid anodizing. Organic topcoats have replaced chromates in some applications.
Substitutions will continue, too slowly for many, but far too fast for some.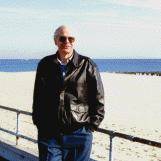 Ted Mooney
, P.E.
Striving to live Aloha
finishing.com - Pine Beach, New Jersey