Where the world gathers for
plating, anodizing, & finishing Q&As since 1989
-----
Metallic Impurities in the Nickel Bath
2000
I would like to know how I can lower the metallic impurities(such as copper, iron and etc.) that are affecting the ductility of the plated parts?
And asides from this, any other major cause that can attribute to the low ductility problem?
Thanks in advance.
Best Regards,
Kelvin
Kelvin
- Malaysia
---
2000
hi
The best and quickest way to get rid of metallic contamination in nickel bath is DUMMYING OUT @ 2-3 ampere per square feet.
Make your dummy cathodes plates corrugated. It helps specific deposition of metallic impurities at specific areas i.e., some impurities tend to deposit at higher CD Areas whereas others at the lower current density side.
Ductility loss can be attributed to some other factors as well. Addition of extra brightener (due to sulphur content) is detrimental sometime. If this is so you may add primary brightener. Even addition of wetting agent may help.
Organic contamination also affects ductility. Try carbon treatment through filters or if time allows you may proceed with hydrogen peroxide oxidation treatment. If you do so you may add some Potassium permanganate to oxidise ferrous to ferric. It helps in removing iron contamination as well.... there all lots of ways for the above problem.
regards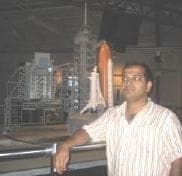 Hemant Kumar
- Florida, USA
---
2000
yes. I also heard of that organic contamination can lower the ductility and the decomposition of sulphamate to organic compound make it even worse. But, will carbon filtration lead to a great lose in chemical?
And does the internal stress of the bath affect the ductility of the product and what is the theory behind it?
Thanks and Best Regards,
Kelvin
Kelvin
- Malaysia
---
2000
Dear Kelvin,
Do all that Mr Bansal suggests.
You might want to have a look at your bath Ph. Run at 4 to 4.2 for zero ductility problems.
Regards,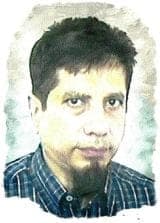 Khozem Vahaanwala
Saify Ind

Bengaluru, Karnataka, India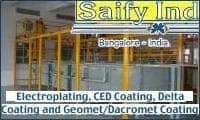 ---
2000
hi Kelvin
Please see my response for the letter # 4750 for your concern about internal stress.
No, you won't loose any chemical while carbon treating your solution. ( except if you spill on floor hahaha....)
Your only loss will be in terms of organic brighteners present in the solution as carbon is a good adsorbent for organics. So you might end up in adding extra liters of brighteners after you finish up with carbon treatment. Consult your supplier or refer to your technical data sheet for corresponding additions afterwards.
Regards,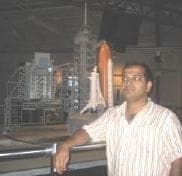 Hemant Kumar
- Florida, USA