topic 45917
Any pictures of plating defects vs. root cause?
(2007)
Q. I am looking for a defect description/root cause manual that can be a quick easy reference for our QC guys. Something that would describe a defect and list likely causes and solutions. I have not had any luck finding something like this. Does anyone have any suggestions?

Thanks
Vicki Miller
Quality Manager - Cleveland Ohio US
---
(2007)
A. This would indeed be a great book, Vicki, but I've never seen anything like it. The closest that I know of is the Canning Handbook with its lists of defect vs. likely cause for the various plated finishes. Sorry.
Ted Mooney, P.E. RET
finishing.com
Pine Beach, New Jersey
---
(2007)
A. Anyone interested in such a visual comparison for defect vs. cause should review Arthur Brace's "Anodic Coating Defects." Brace has done an awesome job of relating photos of defective anodize and hen relating it to cause. I rely on it heavily when confronted by aluminum finishing issues.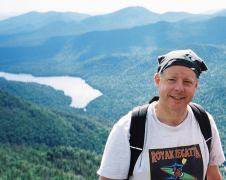 Milt Stevenson, Jr.
Anoplate Corporation
Syracuse, New York
---
(2007)

Thanks, Milt. I've heard of that book but have never read it; it sounds great.
Ted Mooney, P.E. RET
finishing.com
Pine Beach, New Jersey
---
(2007)
A. There is a brief narrative description of various ugly Hull Cell plates, and the corrective actions to be taken for each, in Lawrence Durney's "Electroplating Engineering Handbook."

McGean-Rohco, which, sadly, is no more, used to sell Hull cells. They had a 12 page or so brochure that had the same kind of thing in a bit more detail. Perhaps, if you check with various platers a bit, and ask nicely, one will look in his files and make you a copy of his.

Atotech, whose zinc-nickel alkaline bath I'm researching, is the corporate heir of McGean-Rohco, and has a similar narrative description on its product handout for their Zn-Ni. Perhaps they do on others, as well.

Dave Wichern
Consultant - The Bronx, New York


This public forum has 60,000 threads. If you have a question in mind which seems off topic to this thread, you might prefer to Search the Site