Where the world gathers for
plating, anodizing, & finishing Q&As since 1989
-----
How to differentiate a powder coated finish from a sprayed finish?

March 1, 2022
Q. What kind of finish is on my grill?
I have noticed some rusting on my grill and stoves. I think it is a finishing failure, and would like to restore it if it's feasible.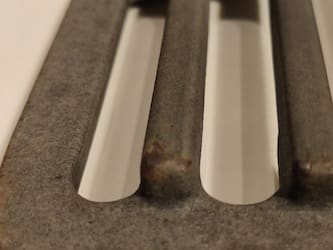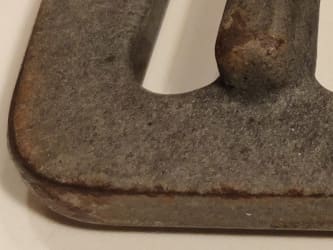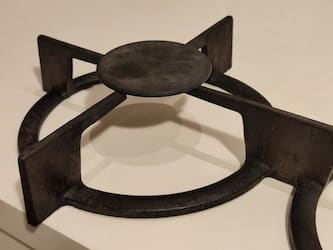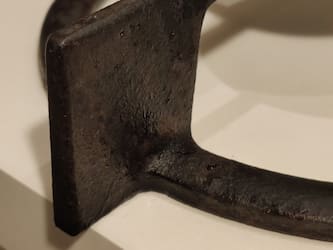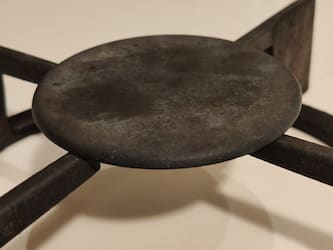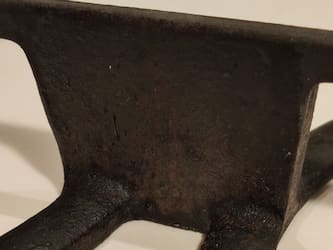 First, I would like to know what kind of finishing is there. Is it clear to the expert eye, or should I carry out a test?
It's black/dark grey, gets wet and it's quite rough. I think the underlying material is cast iron.

Is the finish black oxide (NaOH+NaNO2), zinc/manganese phosphate or other?
Lorenzo Lami
- Pisa, Italy
---
March 2022
A. Hi Lorenzo. Phosphate is not a final finish -- it would not be phosphate. I think two common finishes would be porcelain enamel, which it doesn't look like, and black oxide. My guess is it's black oxide.
You are right about the primary chemicals involved in black oxiding, but that doesn't mean that's what the finish on the parts is. Black oxide is black rust, Fe3O4, not caustic and nitrites.
Luck & Regards,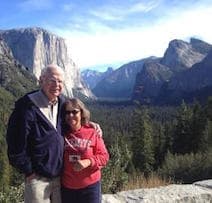 Ted Mooney
, P.E. RET
Striving to live Aloha
finishing.com - Pine Beach, New Jersey
---
March 5, 2022
A. If it is very thin that it is black oxide; if it is thick and solid it can be Bower Barff or some similar finish -->
Hope it helps and good luck!
Goran Budija
- Cerovski vrh Croatia
---
March 2022

Thanks, Goran! I had never heard of this but apparently it was a common process.
Luck & Regards,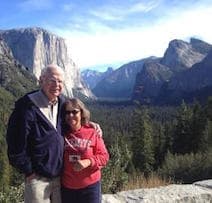 Ted Mooney
, P.E. RET
Striving to live Aloha
finishing.com - Pine Beach, New Jersey
---
March 6, 2022
A. Patented variants of Bower Barff process are:

Wells process, Gesner process, Bradley process and Bontempi process.
Goran Budija
- Cerovski vrh Croatia
---
March 2022
A. Hi again. Never heard of any of them either. Now you're just making fun of my ignorance :-)
Only kidding about the 'making fun' ... thanks!
Luck & Regards,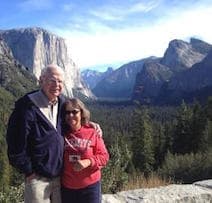 Ted Mooney
, P.E. RET
Striving to live Aloha
finishing.com - Pine Beach, New Jersey
---
March 27, 2022

Wow, thank you Ted and Goran: it was very helpful!
Lorenzo Lami
[returning]
- Pisa, Italy
---
March 28, 2022
Download free old booklet on Bower Barff and Wells processes...
https://archive.org/details/RustlessIronAndSteelTheBower-barffAndWellsProcesses

Bontempi patent,+ many links to some similar patents included...
https://patents.google.com/patent/US1072904
Goran Budija
- Cerovski vrh
---
---
---
Closely related Q&A's, oldest first:
2007
Q. Can you give me the methods to find out the powder coated finish as well as enamel (or epoxy) spray finish? And also give me the functional advantages of powder coating over enamel coating.
BOOPATHY PACKIRISAMY
QUALITY ENGINEER - PONDICHERRY, INDIA
---
2007
A. Hi Boopathy. The principal driving force behind powder coating is its environmental friendliness because powder, unlike paint, needs no solvent and has almost no volatile content. Also, powder coatings can often be thicker and therefore more durable and corrosion resistant. Powder coating is an application method, not a material or a finish. If a component has an epoxy coating, I'm not sure that it's possible to say whether it was applied wet or as a powder, or that the epoxy coating is in any way better or worse due to the fact that it was applied wet or as a powder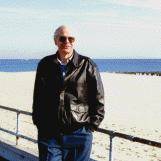 Ted Mooney
, P.E.
Striving to live Aloha
finishing.com - Pine Beach, New Jersey
---
2007
Q. Dear Ted Mooney,
My customers are paying more for powder coating then spray painting and I am in a position to justify the rate difference.

As well as I have to prove to my customer that the finish is powder coating to convince him.

Please help me in this issue. I really need a systematic procedure to differentiate powder coating finish over spray finish and also technical advantages of powder coating.
BOOPATHY PACKIRISAMY
[returning]
- PONDICHERRY, INDIA
---
2007
A. This is an interesting situation, Boopathy -- thanks for sharing it with us. Here is how you seem to have structured the proposition: I claim that powder coating is a superior finish, and that my parts are powder coated, and here is how I propose to prove that my parts are powder coated and that they are therefore better.
It might be simpler as well as more convincing to say: I claim that the finish on my parts is better, and here are the tests that I propose will prove it.
Those tests might include abrasion, gloss (if it's a gloss finish), dielectric resistance (if that is important), dry film thickness, pencil hardness, etc. But first & foremost, a salt spray test on scribed panels.
Other readers are encouraged to participate Good luck! Quality finishes cost more and they should pay more.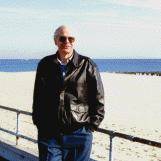 Ted Mooney
, P.E.
Striving to live Aloha
finishing.com - Pine Beach, New Jersey
---
2007
A. Here are a couple of ways that I can think of; powder has a higher first pass film build without the sagging/dripping of wet paint. P/C has better batch to batch consistency than liquid, you do not have to rely on operator error when mixing the reducers and catalyst. The powders used for industrial use is more resistant to deterioration/abrasion/weather than wet paint (salt spray a panel of each). Do the poor man environmental test on some sample panels, it's called the boil adhesion test. Cut a cross-hatch section in the painted surface and throw it in a pan of boiling water for 40 minutes, inspect the panel for paint deterioration and adhesion problems. There should be none. All of the environment concerns that Ted mentioned, not to mention that applying powder is significantly easier than applying wet paint. P/C is fully functional 30 minutes after it's applied. And why are you charging more for the P/C again?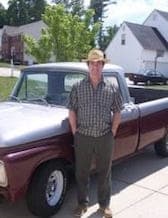 Sheldon Taylor
supply chain electronics
Wake Forest, North Carolina
---
2007
A. Hi Boopathy,

We need to compare the liquid and powder coating system with identical specifications. One such very important spec is satisfying salt spray resistance test.

A typical powder coated product with good phosphating should easily pass 1000 hours salt spray resistance with a DFT of 50 to 60 microns. This is a one coat system.

Whereas to have 1000 hours salt spray resistance in liquid coating with one coat and about 60 microns thickness is practically very difficult. A liquid system to meet 1000 hours will cost you multiple coatings (primer, mid coat & top coat).

Considering additional cost involved in paint, curing & labor a typical liquid system should cost more than powder system.

You may differentiate a powder coating with liquid coating by means of slight scratch of film.Try to scratch gently and look for a primer paint under a liquid top coat. Also the hardness and film thickness will give you an indication. Look for edge coating since powder coated products tends to have more thickness on edges compared to spray painted (dip painted will be different).
Sellappan Thiagarajan
- Dubai, UAE
---
February 12, 2010
A. Dear Boopathy,
I agree with Ted Mooney and Thiagarajan, Powder Coating is a preferred process over Spray Painting where the application requires better hardness and abrasion resistance (in simple words where physical movement/ handling of product is higher). This is purely customer perspective.
You might even get a Paint which can meet the hardness of powder coating, but I suppose the price might get higher than that of the Powder coating powder.
Sanjeeva K.
- Hyderabad, AP, India
---
November 13, 2021
A. Hi powder coat painter here and yes it is more environmentally friendly to use powder, as well as the fact that it lasts up to weather and sun so much longer, and it is slightly more resistant to scratches/imperfections to the finish; and finally it can be applied thicker than liquid since it does not run as easily (not that it doesn't at all, just not as easily).
Lester Bobo
Shop employee - Colorado springs
---
---
Very expensive powder coating didn't survive first B-B-Q
November 13, 2015
I purchased a brand new BBQ pit and paid an additional $800.00 for a powder coat finish. I got the BBQ pit on November 7 of 2015 so the pit is only 6 days old. I cooked on it one time and all the paint peeled off the lid to the fire box. It also started bubbling on the fire box and also came off to a bare grey metal.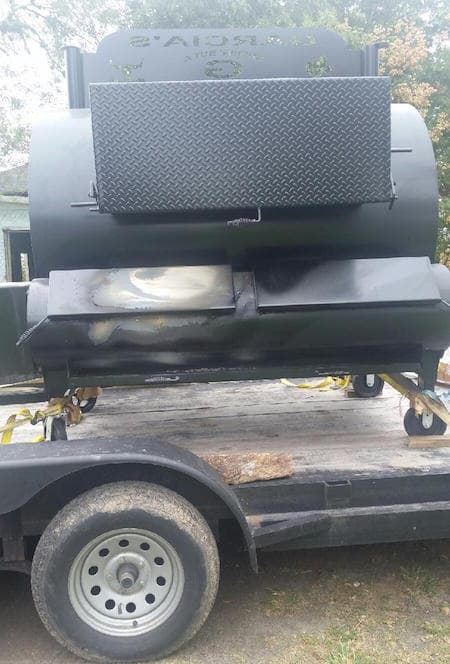 The place I bought the pit told me that was natural, the owner said for me to sand it down and re-paint it myself. Now I paid for a professional BBQ pit to be made to last. I should not have to re-sand and re-paint my BBQ pit after only one cook.
Richard Garcia
- Rockport, Texas, Aransas
---
---
Any Paint alternate to powder coating for Hospital beds?
September 18, 2018
Q. Hi,
I am a manufacturer of Hospital Beds. Most places Powder coating is used for coating in them, but the initial setup cost is coming out to be too high. This gave me a reason to explore if there is some other alternate. I have a paint shop, so if I get the right kind of paint to prevent rust, then I shall go for it immediately.

Need help in this.

Regards,
Rakesh Bhutani
Factory owner - India
---
September 2018
A. Hi Rakesh. Hospital beds are used indoors and probably in a controlled environment where corrosion resistance isn't even a major consideration anyway, and epoxy paints are probably fine.
But pretreatment remains important even for paint adhesion, let alone corrosion resistance. I'm not sure what systems you have when you say you have a paint shop. An auto painting shop can do acceptable wet paint on top of previous paint or on properly pretreated auto replacement parts -- but painting onto raw solvent wiped steel is probably not going to produce an acceptable finish. Good luck.
Regards,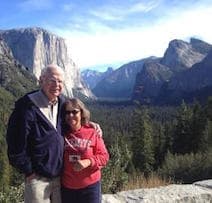 Ted Mooney
, P.E. RET
Striving to live Aloha
finishing.com - Pine Beach, New Jersey