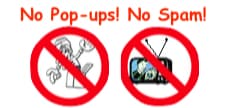 World's top finishing resource since 1989
Chime right in - No login req'd
topic 45748
Problems with electroless nickel plating
An ongoing discussion from 2007 through 2015 . . .
2007
Q. I'm working for an equipment builder for the surface treatment, we've built an electroless nickel plating plant with integrated chemical deburring. The lay-out was based on lab tests at a supply house. We are ready at this moment but the installation isn't working due to chemical problems;
The customer is facing bonding problems on C75 steel. The sequence is; degreasing, etching, chemical deburring, US cleaning, activating, electroless plating Ni.
In between each step there is sufficient rinsing (4 time cascade). The problem seems to be after chemical deburring (carbon on surface), they changed the US cleaner from alkaline to acid and back. Due to the rack engineering it's not possible to use an electrolytic degreaser.
Many thanks in advance.
Best Regards,
Erik van der Staaij
- Emmen, The Netherlands
---
2007
A. There is often a notion when facing plating problems that more is needed: more rinsing, more activation, more time, more concentration, etc.
I see this often at my own shop -- the first sign of adhesion problems and the process gets infinitely more complicated. This is often NOT the direction necessary and yours may be one. With hardened steel parts, particularly those whose substrate develop a carbon smut upon acid immersion or activation, the best pretreatment is vapor degreasing followed by abrasive blasting and directly into the plating bath. If you do have to chemically pretreat, minimize all immersion times and acid concentrations. Once you've raised a carbon smut, good luck removing it chemically and all the ultrasonics in the world aren't going to shake a carbon smut off.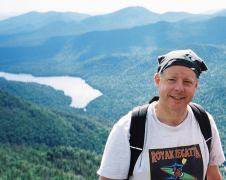 Milt Stevenson, Jr.
Anoplate Corporation

Syracuse, New York
---
2007

Thanks for a great posting, Milt!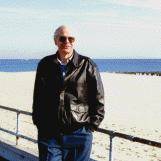 Ted Mooney, P.E.
finishing.com - Pine Beach, New Jersey
Striving to live Aloha
---
2007
A. The details are skimpy. Is the ultrasonic cleaning getting the surface clean or not? What is the activation, maybe a cyanide desmut? For good adhesion, ASTM B242-99 [affil. link to spec at Techstreet] , 'Standard Guide for Preparation of High-Carbon Steel for Electroplating,' also recommends anodic etching in sulfuric acid solution.

Possibly, the surface is passivating after activation. Try speeding up the rinsing and transferal steps between activation and plating. Use room temperature rinses (DI water immediately prior to EN) and especially, don't let the parts dry.

DIN C75 is similar to AISI 1074.
Ken Vlach
- Goleta, California

Finishing.com honored Ken for his countless carefully
researched responses. He passed away May 14, 2015.
Rest in peace, Ken. Thank you for your hard work
which the finishing world continues to benefit from.
---
2007
A. Hello,

I think you can consider to use an organic degreaser, like tri.
Take the products out of the plating line, and then degrease them in the lab and put it back in the plating line and see what happens.
When the organic degreased sample does not fail you know the problem is likely to be found in the degreaser.
Veel plezier!
Ruud Kooijman
- Venlo, The Netherlands
---
---
2007
Q. DEAR SIR,
I AM REGULARLY DOING ENP ON LAS HAS, BRASS, BRONZE, ALUMINIUM ALLOY AND GRADED CI20-25 ASTM ...
IN THE CASE OF A CAST IRON ROTATING COMPONENT I AM FACING PROBLEM OF PEEL-OFF ON BIG CASTINGS (ALSO IN CASE OF ALUMINIUM). AFTER ENP I QUENCH IT IN COLD WATER FOR COOLING AS WELL TO CHECK PEEL-OFF TEST.
I DO NOT HEAT COMPONENT IN OVEN DUE TO DEVELOPMENT OF HARD AND BRITTLE 20 MICRON FILM.
CAN YOU SUGGEST AN ANODIC TREATMENT OR ACTIVATOR FOR CAST IRON FOR REMOVAL OF PLATELETS OF CARBON AS WELL AS SILICON WITHOUT DEVELOPMENT OF PITTING ON SURFACE SO AS TO GET BETTER FINISHING? OR SUGGEST CAN I SWITCH OVER TO SOME EN 19-24 STEEL CAST?
WE ARE IN PHARMACEUTICALS TABLETING M/C. MANUFACTURING CO. NEED TO HAVE BETTER CORROSION AND FORMULATION (MEDICINE) REACTING PROPERTIES ON ENP COATED COMPONENT. I AM IN 93-7 MID PHOSPHOROUS PROCESS.
SHAH MANISH NAVINCHANDRA
PHARMACEUTICALS -MUMBAI, MAHARASHTRA, INDIA
---
---
Best phosphorus content for EN coating of steel castings
July 24, 2015
Q. What is the preferable phosphorus content in EN plating of Carbon Steel castings?
vidhya prabhu
student - chennai, india
---
October 15, 2015
A. The preferable phosphor content depends on the application.
Low Phos for wear resistance, high for corrosion resistance and mid phosphor is in the midlle of those two.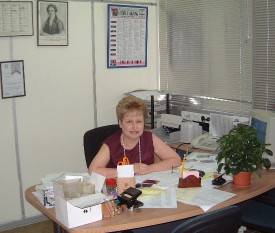 Sara Michaeli

chemical process supplier
Tel-Aviv, Israel