Live! From beautiful Pine Beach New Jersey: Welcome to the world's most popular metal finishing website
topic 45651
How to stop hot dip galvanized zinc flaking
A discussion started in 2007 but continuing through 2018
2007
Q. Products are cast ductile iron , used for polymer insulator end connection , OD is about 25 mm, after galvanizing, drill ID , wall thickness is about 5 mm , when assembly , fiberglass rod installed inside the ID ,and OD is to be crimped. After crimping , zinc was flaking off . Before we never have such problem, we doubt it may be too thick , standard thickness is between 85un-150 um , but the thickness is not key after lots of test , we get flaked parts analysed , find the element is nearly same as the goods ones (Si, P, S, Mn, C) Anybody please help urgently.
Paul Qiu
- Jiangdu, Jiangsu, China
---
2007
A. Sir:
Are you using a "dry" (no top flux) or "wet" kettle? Are the zinc flakes bendable or brittle? Do you use a flux solution, and if so what is the composition? (e.g., baumé, pH, temperature, iron, sulfate, temperature, etc.).
Regards,
Dr. Thomas H. Cook
Galvanizing Consultant - Hot Springs, South Dakota 57747
---
2007
Q. Dr.:
Thanks.

We are using traditional zinc melting from zinc pot bottom . Zinc temperature maintains between 510-520 °C. The flaked zinc is not very brittle into dust and not very bendable , I mean bend a little bit , the piece will become two .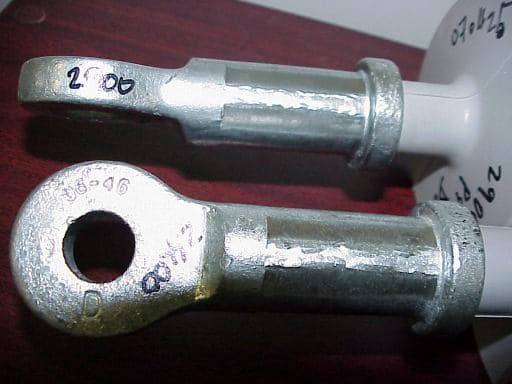 Best Regards,

Paul
Paul Qiu
[returning]
- Jiangdu, Jiangsu, China
---
2007
A. Sir:
If you are heating the galvanizing pot from the bottom, how long of lifetime does the iron pot have?
Modern zinc kettle heating is along the sides and normal kettle lifetime is around 8 to 10 years.
Your zinc temperature of 510 to 520 °C is much hotter than normal (according to modern practice). This high temperature produces large quantities of dross and very short kettle lives.
If the zinc is bent a little bit and breaks then it is an alloy of zinc/iron and not pure zinc on surface. This means that alloying (of zinc and iron from product occurred) but then flaked off. This usually means that the primary job of preparing the steel before galvanizing was okay. Likely the kettle temperature is very much too hot (as you have indicated). Usual molten zinc kettle temperatures are around 450 °C.
Regards,
Dr. Thomas H. Cook
Galvanizing Consultant - Hot Springs, South Dakota
---
2007
A. Sir,
I am also very surprised at your operational temperature, which should be kept much lower as suggested by other comments.
Flaking could result from the temperature but sometimes is also a product of poor surface preparation, which I would expect to be a problem on castings.
regards
Mario Ubiali
- Brescia, Italy
---
---
Flaking of hot dip galvanized coating after die punching
December 29, 2015
Q. Hi, I am curious if anyone knows whether flaking/peeling of hot dip galvanized coating would be expected after punching of steel rails. We are working with G350 steel with a 275 gsm coating. A single punch is made to make a hook about 1 inch wide. The coating is flaking or coming off entirely. Hopefully the picture should be more clear.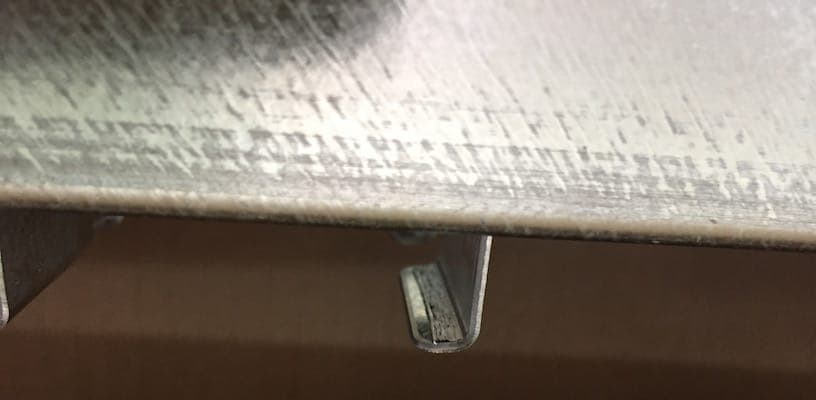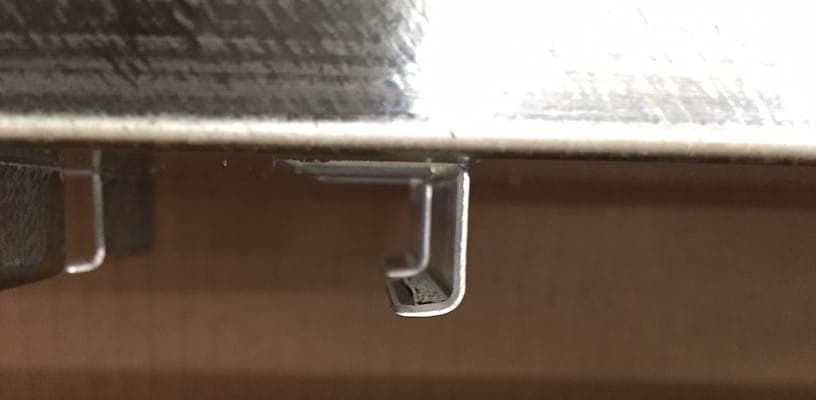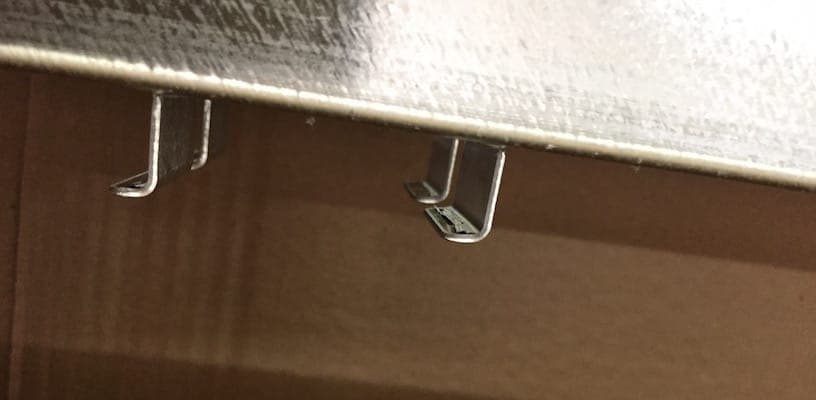 I was under the impression that hot dip galvanized steel would have a much greater bond to the zinc coating. Does anyone here have experience with this, or know if this is normal? Any help would be appreciated.
Danny Edgren
- USA
---
May 20, 2016
A. HDG should be done after fabrication. No matter how strong is the layer formation it will always peel off after punching.
Nitesh Kumar Agarwal
indana steel - Kolkata, India
---
---
Galvanized Coating Flaking for Bolts
May 2, 2018
Q. I have a problem with galvanized coating flaking from heat treated bolts; I do not have such a problem with 5.8 (without heat treatment) bolts. The problem occurs only on shank. Before galvanizing, I do sandblasting for mechanical treatment on surface, then I pickle the material for a short time with HCl (20% concentration). The flux that I use is double salt. The flaking problem increases while the materials cool down. I do not know how to solve this problem. Could you help me?
Ahmet Demir
- Ankara, Turkye
---
August 15, 2018
Some pictures would help here to illustrate the problem.
Flaking of zinc has two common causes, but a few other much rarer ones.
1. Not pickled. You mention heat treated, so that will probably lead to more mill scale formation that otherwise? Are you getting all that oxide layer off the steel?
2. Flux problem. If you're getting the problem on one area of the bolt and not the other, then unlikely to be a flux problem which would more likely affect the whole part.

A rarer outcome is on cold rolled sheet where flaking sometimes occurs, and I've never figured out the mechanism, but have a solution. Strip off the zinc, shotblast the area and re-galvanize. (but problem that has never been seen in bolts, only in thin cold rolled sheet)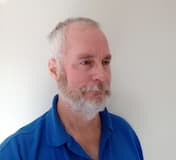 Geoff Crowley
galvanizing & powder coating shop
Glasgow, Scotland


If you have a question in mind which seems off topic, please Search the Site