Live! From Pine Beach NJ: The world's most popular metal finishing website, and the internet's friendliest corner
topic 45526
Structure Formation Problem in Powder Coating
A discussion started in 2007 but continuing through 2018
2007
Q. Dear Sir

We are facing problem with our Powder Coating we are doing RAL 7032 and some times structure formation is not taking place on our components. We have tried to improve our degreasing chemical wetability by adding non-ionic agents and still we are facing the problem. There is no water breakage on the components and our Zinc phosphating coating is up to the mark. Please suggest some remedy. So far we have tried two powders from different companies/mfr.'s, our substrate metal is CRC.

Regards,
Amitabh Kumar
- Noida, India
---
2007
A. Dear Ambitabh,

You might need to explain this question a little better. What do you mean by "structure formation" ?

You mentioned the colour of your powder, but not the type? (Polyester, Epoxy, plastic, nylon, other?)

Can you describe the symptoms you don't like to see, and then the complete process route you use?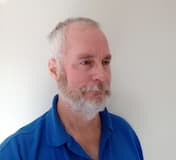 Geoff Crowley
galvanizing & powder coating shop
Glasgow, Scotland
---
2007
Q. Dear Sir

This is a Structure Powder means a Structure formation takes place after baking of the powder and this is widely used on electrical panels. The formation of structure after the baking is not taking place in some areas, we have tried our best so far but we have come to know that if we use calcium modifies phosphating chemical than this problem will not occur because of better conductivity.

If you have any info about this please share with us.

Regards,
Amitabh Kumar
- Noida, India
---
2007
A. Try heating the part before you paint it, the paint will melt to the part and solve some of you coverage issues. This method takes practice because you can overpaint very easily and get runs and drips. It sounds like you might be using dirty hooks resulting in a bad grounding situation, the hooks can't be used more than twice(once is even better) before cleaning.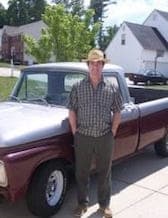 Sheldon Taylor
supply chain electronics
Wake Forest, North Carolina
---
2007
Q. Hi

Do you think this is a coverage problem of the powder if so, is there any other solution to this problem as we do not have extra capacity to do all this as suggested by you.

Regards

Amitabh
Amitabh Kumar
- Noida, India
---
2007
A. Hi Mr. Amitabh,
It's hard to tell who you are addressing, if you have a bad ground the powder will not stick to large areas of this part, you will get a moon shaped areas that have very little powder on them. I think what Mr. Crowley is saying is that "structure formation" is not a term typically used in describing a powder coat condition, so we are basically all just guessing on how to answer your question.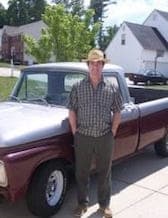 Sheldon Taylor
supply chain electronics
Wake Forest, North Carolina
---
2007
A. Dear Amitabh,

I wonder if by "structure formation" you mean the crosslinking of short chain polymers to long chain that happens in curing of powders like polyesters.
It might be helpful if you can describe the symptoms that you see? And what is it that you hope to see that you don't?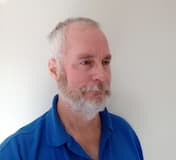 Geoff Crowley
galvanizing & powder coating shop
Glasgow, Scotland
---
2007
Q. Dear Mr. Taylor

The problem is that on panel of size 3' x 7' we get small patches around the size of thumb/finger impression where the structure is not getting formed and in that area there is high gloss.

Regards

Amitabh
Amitabh Kumar
- Noida, India
---
2007
Amitabh, Are you using an oven designed for powder coating? Does it have a lot of air flow? If you have an oven that was built for wet paint, it is essentially a hot box, it will not work very well with the curing of the powder and you could get patches on a large flat surface that will not cross-link and cure. The uncured patches of powder will be shiny.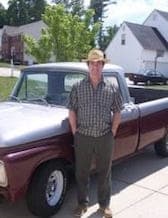 Sheldon Taylor
supply chain electronics
Wake Forest, North Carolina
---
2007
Q. Dear Geoff

We are doing powder on electrical panels and the powder is not a usual plain powder after baking it forms a cross link chain as you say it forms a rough structure unlike plain powder.

The problem is in certain areas that the powder remains plain say in a area of 1 cm2 in two or three places on a panel size of 3' x 7'.

We don't understand why it happens like this, the structure formation should be on the whole panel this is what we want.

Regards,
Amitabh Kumar
- Noida, India
---
2007
A. It sounds like you are using a textured finish powder.

If that's right, then you should not get this problem you describe. It sounds to me like a powder supply fault - mixed textured and untextured.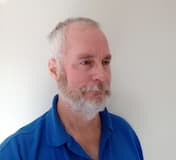 Geoff Crowley
galvanizing & powder coating shop
Glasgow, Scotland
---
2007
A. Dear sir,
Have you tried powder coat on panel without phosphating and just cleaning with nc thinner by cloth.
After doing this trial tell us about the results.

Tanuj Tyagi
Tanuj Tyagi
- Faridabad, India
---
2007
Q. Dear Sir

Yes it is a textured powder but if we are doing cleaning with thinner and doing powder there is no problem but when we are doing degreasing and phosphating then texture formation is not taking place in certain areas.

Regards,
Amitabh Kumar
- Noida, India
---
2007
Q. Dear Sir

We have tried all this but to no conclusion as some times the panels are coming 100% OK and some times we have this problem 5-10 %. We have tried many combinations some times we feel it is the powder problem and some times we feel it is Parts Earthing, Gun related problem.

Regards,
Amitabh Kumar
- Noida, India
---
2007
A. Dear Mr. Amitabh

I under stood your problem that some time you are not getting a proper structure pattern which you want. Kindly mentioned us that when you are getting this defect have you check the DFT over that defected patch and unaffected patch. please inform us.
Dr. Hitesh Hirani
- Rajkot, Gujarat, India
---
2007
A. I think the problem of patches found in the coating is not due to thickness problems but it could be due to the improper mixing of the structuring additive. This seems to be more of a manufacturing problem and not related to the coating application process.

I would suggest that you try using powder of a different manufacturer and see if you can solve the issue.

Please let me know if the issue still persists.

Thanks and regards,
SANDEEP WADADEKAR
- Pune
---
2007
A. Hi,
My response is a that having already tried a different powder supplier, checked earthing and for oil in the airline you found the problem was still present. We presume that you made sure that an even film weight of powder is being applied 90-100 microns (texture powder requires greater film wt than a std powder). Therefore, the problem must be something quite simple. Supply your operatives with cotton gloves - your explanation of the size of the defect does point to a handling problem. Let me know if this is possible or not.

Terry
Terry Hickling
Birmingham, United Kingdom
---
2007
A. You have a SURFACE PROBLEM

PREP
Clean parts, strongly, with Acetone [linked by editor to product info at Amazon] or alcohol and don't touch them anymore. Then coat.

IMPURITIES FREE
Check for weld, braze, masking removals.

That's it!
Jose Castellanos
- Minneapolis, Minnesota, USA
---
2007
A. Try the following steps to get better structure results:

a] Maintain a good coating thickness i.e., 80 to 100 microns

b] The recovered powder should be mixed with at least 70% fresh powder. This is also important to maintain shade stability. [Since RAL 7032 is a comparatively lighter shade]

c]After taking these two precaution, you may go ahead and find different suppliers for your powders until you get the desired result.
Manoj Rangraj Jain
- Navi Mumbai, Maharastra, India
---
2007
A. Hello Mr. Amitabhkumar,

Is your problem solved?If not,please try a simple procedure,

1.Take two nos. of ms panels and one no.Tin panel

2.Clean one no. of ms and one tin panel with kerosene or N.C.thinner,see that water film does not break to ensure 100% degreasing,dry

3.Take second MS panel -Clean and degrease, Rinse, Derust, rinse, Activate, Zinc phosphate (Zinc phosphate - low coating weight compact silky grain pattern), rinse, passivate and dry thoroughly. Check degreasing is 100% and the phosphate coating is not powdery or coarse. If you do not have Zinc phosphate, wipe the ms panels with three in one solution and wipe dry.

4.Now powder coat evenly above 80 microns with three to four cross coats only degreased MS and tin panels and phosphated ms panel with the problematic structure(texture)powder,and bake it with already heated oven to complete cure at 200 °C 10 -15 minutes.

5.Repeat the process similarly with a standard suppliers powder,and compare the results.

Please inform me your results,if there is problem with the powder it will be shown on the only degreased ms and tin panels,if ok,then powder is fine ,if problem seen on degreased phosphated ms panels,conclusion is that some thing wrong with phosphating parameters,chemical,contamination.
Kiron Deodhar
- Pune, Maharashtra, India
---
September 17, 2008
Q. We are using a automated powder coating plant. Our requirement is of min. 50 DFT and max. 65 DFT. But we are getting more than 90 DFT, thus making a loss of powder and profit.

Also,we are not getting a uniform DFT over a area.

Please comment.
Sanjay Mestry
panels, fittings - Mumbai, Maharashtra, India
---
December 3, 2009
Q. Dear Amitabh,

We have exactly the same issue coming in our shop.
We have patches appearing on structure(texture) finish panels after curing. we are using structure powder (Siemens Grey, RAL IS 631/7032 powder). Patch appears like oil mark where structure has not opened and it is smooth on patch. Powder is coated with proper thickness (70 to 100 microns).
Coating Guns are Nordson make Vantage manual Guns.
Recoating and curing would make patch disappear from the panel.

We tried following
- We have re-made the degreasing bath (we use hot degreasing) thinking patches are because of oil residues but it is not helping
- zinc phosphating is happening properly and nail test is showing good phosphate coating
- chemical concentrations in Degreasing and phosphating are as recommended by manufacturer
- pH values of water is also in range
- If we clean the panel with 3-in-1 solution then this is not happening

Not having any clue as to what is causing the problem. Any pointers towards solution would be very helpful.

Kindly share if you had already overcome this issue

Regards
c.vishwa
c viishwaraju
powder coating - Bangalore, India
---
---
July 25, 2012
Q. I am facing compacting problem in powder coating from my customers, what factors are involved and how should I investigate and avoid it.
Rashid Mahmood
powder coatings - Dammam Saudi Arabia
---
July 26, 2012
A. Hi Rashid. Your problem is clear to you, but not to the readers. Are you a powder supplier, supplying powders to powder coating shops?
Some details of the problem would surely help. Thanks.
Regards,
Ted Mooney, P.E.
finishing.com
Pine Beach, New Jersey
We need "Aloha" now more than ever
---
---
August 21, 2012
Q. Causes of structure formation problems in powder coating and its effects on industries? I am an engineering student and it is important for my future and my interested area.
Reason for producing "structure formation" problem in powder coating.
Patel Niral
student - Valsad, Gujarat, India
----
Ed. note: We have determined from previous entires on this thread, and further reading, that what the Indian writers are describing as "structured", is what British and American readers describe as "textured" or "wrinkled".
---
September 12, 2012
A. The question is a little vague.
I assume there is a significant difference in appearance of various areas of textured or wrinkle finish (structured) powder coating?
The most obvious cause would be that a vibratory feeder rather than an aeration feeder system is in use.
Special effect powders require constant re-mixing thus aeration feeder is mandatory.
Hope this helps.
Bill
William Doherty
Trainer - Salamander Bay, Australia
---
November 8, 2012
A. Okay I'll guess at this too! I will assume your discussing textures, etc. First let's agree that you need to have proper pretreatment because if the substrate still has debris on it or it has oils on it, the texture will probably be compromised and/or fail to be cosmetically acceptable as well as fail in performance.
Next, you need to have a viable powder to use. It needs to be powder that is not out of date because out of date powders tend to have many issue, especially textures.
Make sure the texture is being readily refilled with virgin powder at a rate that will continue the cosmetics and performance you require. Make sure your powder supplier tells you if they make ANY changes to the powder or it's manufacture. Like any company, they do this because they regularly change their supplies and even though they may say the change won't change your product, I have found they may. Make sure that the substrate is subjected to the proper stoving every time. It's just important to make sure you control the entire process so you don't run into issues. That way, if something does go wrong, it will be easier for you to trouble-shoot it.
Bob Utech
Benson, Minnesota

A Guide to High Performance Powder Coating
by
Bob Utech
[link is to Amazon]
---
DFT issue in structure finish
October 10, 2018
Q. Sir we are facing problem to maintaining uniform DFT on powder coated components. Powder pattern is structure. DFT is observed 55 to 150. How to maintain it uniformly. Please help.
Kuldeep Kumar
Powder coating - Mohali punjab Indian
---
October 2018
TUTORIAL FOR NEWBIES:

DFT is dry film thickness.
"Structured" appears to be a term used in India similar to "textured" or "wrinkled" in the USA.
A. Hi Kuldeep.
I think we need more words. One piece is 55 microns and the next is 150 microns, or (more likely) the coating thickness varies over a single part? Does it vary on edges compared to the middle of flat expanses, or is it lower in concave recesses, or are there blobs of thick powder in random locations? How is the powder applied, robotically or by various operators? There are no other problems -- no pinholes, discoloration, orange peel? You probably need to tell us exactly what you have found in your investigation if you want help in taking the investigation further. Good luck.
Regards,
Ted Mooney, P.E. RET
finishing.com
Pine Beach, New Jersey
We need "Aloha" now more than ever
---
October 11, 2018
Q. Dear Sir
This variation is coming in same piece. Our coating procedure is manual. As the powder finish is structured or texture finish, the Dry film thickness is not uniform as compared to plain finish. We have also calibrated DFT gauge. How can we maintain uniform DFT on the component, i.e, 80 to 100 microns?
Kuldeep Kumar
[returning]
Powder coating - Mohali punjab India


If you have a question in mind which seems off topic, please Search the Site