Where the world gathers for
plating, anodizing, & finishing Q&As since 1989
-----
How to restore mirror finish on stainless steel
Q. I have a very fine (hairline) scratch on a trophy that's made of mirror polished stainless steel. Is there any product to help me repair it at home? Does it need to be professionally buffed and refinished?
(In photo, I held up red book so that scratch could be seen better against red mirrored reflection.)
Vander Vennet
- Austin, Texas
September 11, 2023
Ed. note: We have no photo from you; please attach it to e-mail to mooney@finishing.com
---
---
↓ Closely related postings, oldest first ↓
---
---
Want deep mirror finish on 304 SS
Q. I periodically am asked to provide a highly polished sink bowl for the private jet airplane industry. I begin with number 4 polished material, 14 or 16 ga 304 stainless. I currently end up with a nice nearly mirror polish but not the deep shine that my customer is looking for. Since my sink is fabricated I must weld each end into the bowl so I first start with 60 grit stones, paper wads and then move to 100 grit to finish the weld. Then we use polish compound 120 grit and 240 grit. Any suggestion?
Jim Nations
stainless steel kitchen products - East St. Louis, Illinois, USA
2004
A. The only suggestion I have is to use power tools. You may have to use multistep flap wheels as well.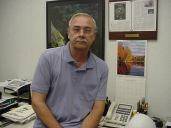 AF Kenton
retired business owner - Hatboro, Pennsylvania
A. Go finer in your abrasive approach (auto polish paste and equipment could be a cheap option).
Guillermo Marrufo
Monterrey, NL, Mexico
2004
A. My company also produces high end equipment with mirror polished finishes for the marine industry.

We start with mill finish stainless steel material, i.e no grain, and after all the fabricating processes are complete it then goes for finishing. All scratches are removed and all welds blended using small air die grinder [affil link on Ebay & Amazon] with different grit disks [affil link on Ebay & Amazon]. We start with 80 grit and then move on to 120, 180, 220, 320, 400 and 800 grit.

It goes on the buffing machine. We use white rouge [affil link] and green rouge [affil link] compounds to produce the final mirror finish. It is very time consuming ... however the results are very satisfying.

Note that the polishing process produces quite a lot of heat and some warping could occur. For parts with hard-to-reach areas that can't be put up to the buffing machine wheel we put an arbor in the die grinder with smaller cloth wheels attached and hand finish. Windex commercial line [affil link] is used to remove any finger prints prior to the finished part being wrapped and delivered. Hope this helps.
Mr. Young
- Ft.Lauderdale, Florida, USA
2004
---
---
Repairing mirror polish stainless
We are a design/build company that sells #8 polish stainless mirrors, and we have some small scratches on the surface of a few. I am looking for an economical in-house way of polishing out these scratches.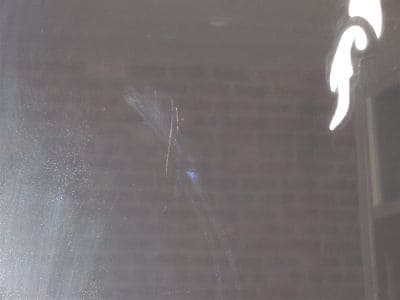 Sather Duke
- Brooklyn, New York
2005
A. It's an art or craft, very tedious, so the mirrors must be worth the effort. It's usually done with help of high speed rotating hand tools equipped with different grit sizes of flap wheels, sandpapers and felt bobs with polishing pastes. Shop tool retailers and do-it-yourself stores may have the materials and equipment, but you also need a patient and careful operator.
Guillermo Marrufo
Monterrey, NL, Mexico
A. I am not familiar with #8 mirrors, but I have done work with BA mirrors, they used them in things like correctional facility's and things of that nature, anyway......have you ever tried to buff out the scratches with some jeweler's rouge,or repolish it then buff out the scratches? Just a thought hope it helps you out.

Regards,
Brian C. Gaylets
- Scranton, Pennsylvania, U.S.A.
A. A #8 I believe is electropolished. My experience has been that to do a duplicate mechanical finish is more time consuming than the replacement cost. I would suggest cutting the damaged pieces and making smaller mirrors of them or selling them as seconds.
Dave Barr
- Centralia, Washington, USA
---
---
Q. I am in need of a low(er) cost method of restoring the mirror finish on stainless flatware, as well as removing light disposal nicks left on the edges of spoons.

I purchase flatware for resale, and would like the items I sell to be 'like new' -- often I purchase these items and they have surface scratches -- on the bowls or heels of the spoons, etc. Ideally I would like to accomplish this burnishing with either a Dremel [affil link] tool or a benchtop buffer/polisher (I can't afford to purchase a burnishing machine). I'm not sure how to accomplish this and haven't found any detailed information on how to go about doing this.

Can someone tell me how to do this, or refer me to a website or book that gives detailed instructions? I'm assuming one would start with some sort of polishing compound - and maybe progress through subsequently finer grits. Any help would be very much appreciated!
Sue Giordano
flatware sales - Brevard, North Carolina
2007
A. You can use an inexpensive bench grinder and you'll need to outfit it with some cloth buffs and some "stainless steel" bar compound. A trip to your local Sears should get you outfitted for $100 or so.

Wear safety glasses and gloves, always buff away from edges so the parts don't catch in the buff...practice makes perfect.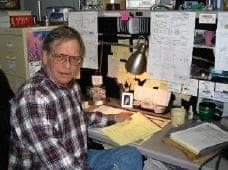 Jeffrey Holmes, CEF
Spartanburg, South Carolina
---
---
Q. My husband let some new, good quality, stainless steel flatware soak in a bleach water solution. The knives now have pits in them. It seems as some of the finish has been removed. Do I need to dispose of them?
Janelle Oen
Homemaker - Minneapolis, Minnesota
2007
A. Hi, Janelle. After you rinse off the bleach, they are not dangerous. But you can't fill pits in this circumstance, getting the pits out would involves polishing away the rest of the metal to the depth of the pits, which may prove impractical.
Regards,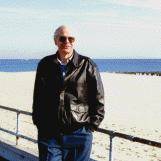 Ted Mooney
, P.E.
Striving to live Aloha
finishing.com - Pine Beach, New Jersey
---
---
Q. Well, as a overzealous housewife, I have used the green side of a sponge scrubber on my silverware (18/8) and have scratched it. how's that for an introduction of myself and my problem? it no longer shines as it should and I would LOVE to know how to polish this silverware to bring back more of a shine. I have used Wenol [affil link] polish on it and am pretty pleased, but I feel like it must be possible to bring up more of a shine. Any suggestions?
Geri Ridenhour
n/a - Martinsville, Virginia, USA
May 19, 2011
A. Hi, Geri.
We appended your inquiry to a similar question that was already answered.
The scratches you imbedded with a kitchen scrubber should not be deep and severe, so I think you can polish them out with simple buffing attachments mounted in a battery powered electric drill ("battery powered" as in "low power", to minimize the chance of hurting yourself). You may have to pick a more aggressive buffing/polishing compound, but try the Wenol [affil link] first.
Good luck, Regards,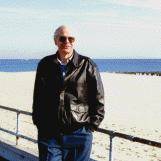 Ted Mooney
, P.E.
Striving to live Aloha
finishing.com - Pine Beach, New Jersey

Just wanted to report that my husband got out his Dremel [affil link] drill with its polishing attachments and used a bit of the Wenol cream and wow, luster restored! Thanks for all the help; I really appreciate it and will never routinely use the green scrubber on my silverware again :-)
Geri Ridenhour
[returning]
- Martinsville, Virginia, USA
June 3, 2011

Thank goodness I'm not the only one looking for a way to buff out disposal damage to my flatware. I have a Dremel and a little bench vice, so will look up the buffing tools and look for Wenol [affil link] at my local hardware store, and give this a try. Thanks so much for this information.
Ruth Geil
- Eureka, California, USA
November 11, 2019

I'm working on buffing up a pilled spoon to make a nice full set and this information will be of value to me! I'll let you know how it goes!!
Cathy Ingraham
- Ludington Michigan
January 1, 2021
---