topic 45468
How to restore mirror finish on stainless steel flatware/holloware
adv.
(2007)
I am in need of a low(er) cost method of restoring the mirror finish on stainless flatware, as well as removing light disposal nicks left on the edges of spoons. I purchase flatware for resale, and would like the items I sell to be 'like new' - often I purchase these items and they have surface scratches - on the bowls or heels of the spoons, etc. Ideally I would like to accomplish this burnishing with either a Dremel [linked by editor to product info at Amazon] tool or a benchtop buffer/polisher (I can't afford to purchase a burnishing machine). I'm not sure how to accomplish this and haven't found any detailed information on how to go about doing this. Can someone tell me how to do this, or refer me to a website or book that gives detailed instructions? I'm assuming one would start with some sort of polishing compound - and maybe progress through subsequently finer grits. Any help would be very much appreciated!
Sue Giordano
flatware sales - Brevard, North Carolina
---
(2007)
HI THERE,
I'VE NEVER USED MY POLISH ON FLATWARE, HOWEVER WE USE IT QUITE OFTEN TO REMOVE STAINS, OXIDATION AND BLUEING ON STAINLESS PARTS FOUND ON ENGINES, EXHAUST, AND MARINE ITEMS.
HOPE THIS HELPS,
Clint Bland
O'Fallon, Illinois
---
(2007)
You can use an inexpensive bench grinder and you'll need to outfit it with some cloth buffs and some "stainless steel" bar compound. A trip to your local Sears should get you outfitted for $100 or so.

Wear safety glasses and gloves, always buff away from edges so the parts don't catch in the buff...practice makes perfect.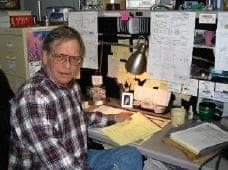 Jeffrey Holmes, CEF
Spartanburg,
South Carolina
---
(2007)
My husband left some new, good quality, stainless steel flatware soak in a bleach water solution. The knives now have pits in them. It seems as some of the finish has been removed. Do I need to dispose of them?
Janelle Oen
Homemaker - Minneapolis, Minnesota
---
May 2011
Hi, Janelle. After you rinse off the bleach, they are not dangerous. But you don't fill pits in this circumstance, getting the pits out would involves polishing away the rest of the metal to the depth of the pits. This may prove impractical.
Regards,
Ted Mooney, P.E. RET
finishing.com
Pine Beach, New Jersey
---
May 19, 2011
-- this entry appended to this thread by editor in lieu of spawning a duplicative thread
well, as a overzealous housewife, I have used the green side of a sponge scrubber on my silverware (18/8) and have scratched it. how's that for an introduction of myself and my problem? it no longer shines as it should and I would LOVE to know how to polish this silverware to bring back more of a shine. I have used wenol polish on it and am pretty pleased, but I feel like it must be possible to bring up more of a shine. any suggestions.

geri
geri ridden
housewife - martinsville, Virginia
---
May 20, 2011
Hi, Geri.
We appended your inquiry to a similar question that was already answered.
The scratches you imbedded with a kitchen scrubber should not be deep and severe, so I think you can polish them out with simple buffing attachments =>
mounted in a battery powered electric drill ("battery powered" as in "low power", to minimize the chance of hurting yourself). You may have to pick a more aggressive buffing/polishing compound, but try the Wenol first. Good luck.
Regards,
Ted Mooney, P.E. RET
finishing.com
Pine Beach, New Jersey
---
June 3, 2011
just wanted to report that my husband got out his dremel drill with its polishing attachments and used a bit of the wenol cream and wow! luster restored! thanks for all the help; I really appreciate it and will never routinely use the green scrubber on my silverware again!
Geri Ridenhour
n/a - Martinsville, Virginia, USA


This public forum has 60,000 threads. If you have a question in mind which seems off topic to this thread, you might prefer to Search the Site
Disclaimer: It's not possible to diagnose a finishing problem or the hazards of an operation via these pages. All information presented is for general reference and does not represent a professional opinion nor the policy of an author's employer. The internet is largely anonymous & unvetted; some names may be fictitious and some recommendations may be deliberately harmful.
If you need a product/service, please check these Directories:
JobshopsCapital Equip. & Install'nChemicals & Consumables Consult'g, Train'g, SoftwareEnvironmental ComplianceTesting Svcs. & Devices


---
©1995-2018 finishing.com, Inc., Pine Beach, NJ - About finishing.com - Privacy Policy
How Google uses data when you visit this site.