60,000 Q&A topics -- Education, Aloha, & Fun
topic 45418
Nickel chrome plating bubble, peeloff
2007
Q. During nickel chrome plating there is always bubble based peeloff at the base of coated material.The worse part is that these bubbles only emerge after one or two days from the date of production.Anybody can help?
Miss Chen Ying Ying
Lab Engineer - Johore, West Malysia
---
2007
A. Hi,

Could you please help us by letting us know about the base metal on which you are plating the Nickel followed by chrome, is it Zinc diecasting?
Please check the pretreatment process sequence as well.

Best Regards,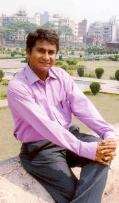 Praveen Kumar
plating process supplier
Mumbai, India
---
2007
A. Dear Chen

Though you have not mentioned regarding the base metal you are plating on, This kind of problem is faced in zinc die casting components, the reason why this thing is occurring may be one of the two.
1. Either the casting is defective
2. Or, You have the problem with pre-treatment.
Please conform your base metal first, then I can suggest you regarding this.
Shahab Shakeel
- New Delhi, Delhi, India
---
---
June 23, 2019
Q. Hello
I am facing the same problem of air bubbles/peel off on zinc after chrome plating. The material I am using is Z3.can you please suggest a solution?
Nikhil Gupta
- Delhi, India
---
June 2019
affil. link
"Finishing and Electroplating Die Cast and Wrought Zinc"
by Safranek & Brooman
from Abe Books
or

A. Hi Nikhil. Whole books have written on this single subject of successfully plating zinc diecastings, and some plating shops have achieved their reputation by being able to reliably plate diecastings after decades of experience, so you can't realistically expect to solve the problem without substantial efforts.
Please start with several paragraphs about what you are doing: inspection of raw diecastings and rejection criteria for cold shuts and defects; mechanical pretreatment (vibratory finishing?); cleaning and activation sequence; presumably you are doing copper cyanide striking followed by acid copper plating before your nickel and chrome plating? Thanks.
Regards,
Ted Mooney, P.E. RET
finishing.com - Pine Beach, New Jersey
Aloha -- an idea worth spreading
(adv.) Specializing in plating of diecastings