60,000 Q&A topics -- Education, Aloha, & Fun
topic 45276
Bare spots and pits in TiN PVD coatings
A discussion started in 2009 but continuing through 2019
May 13, 2009
Q. Our concern is bare spots that appear after doing a TIN coating of steel parts in a PVD machine. We clean the parts in water soluble alkaline detergents, degrease in a water soluble alkaline degreaser, triple rinse in DI water tanks, and then convection oven dry. the parts are handled with clean latex gloves and put into the PVD machine that is cleaned between every cycle and has all the evaporators, triggers, walls, and fixture cleaned. We still get bare spots in about 5% of the parts. We are depositing about 1 to 3 microns of TiN. We know if we have water spots or too much TiN it will flake. We're bombarding at 350 °C deg. and 1.0E-2.8 mbar w/Nitrogen backfill gas. Any other ideas how to fix this?
Joe Perito
Quality Manager - PVD Coating Company - Anderson, South Carolina
---
2007
Q. I work in a medical device company and some of the components need TiN coating. Lately we have had lots of issues with the coating. The substrate is Ti64. We supply a 3 Ra part to the vendor to be coated with TiN. Once we receive the part we buff the part to achieve the required surface finish of 4 Ra or less. During this operation we end up having pits and bare spots. The thickness of the coating is 3-4 microns. Please recommend if there is a way to avoid this issue.
Kartikeyan Trichi
Materials Engineer - Miramar, Florida, USA
---
2007
A. First, I'm not an expert in TiN deposition, so I couldn't give you a qualified answer. My guess is that you should talk to your supplier to try to put a smoother coating and forget about smoothing afterwards. I have seen many TiN coated injection molds made of alloy steel (not titanium) finished to a mirror. I've been told they do not polish them after the coating. We've tried to polish it ourselves with the same result you report.
Guillermo Marrufo
Monterrey, NL, Mexico
---
First of two simultaneous responses -- 2007
A. If your TiN coating needs polishing, it probably was applied by cathodic arc. The arc produces droplets of metal that stick on the surface, making it rougher than the base material. There are other means of depositing TiN, such as unbalanced magnetron sputtering and e-beam evaporation. It seems like you need to find a vendor that uses one of these other processes. I don't know who's doing magnetron sputtering in the US, but Balzer's does e-beam evaporation, and they have many US outlets.
Jim Treglio

PVD Consultant - San Diego, California
---
affil. link
"Handbook of Physical Vapor Deposition (PVD) Processing"
from Abe Books
or

Second of two simultaneous responses -- 2007
A. I suspect the pits is inherit in the parts before you applied the TiN coating. As to the bare spots, it could be contaminated (sweat, saliva, etc.) improper cleaning of the substrate can results in "bare spots".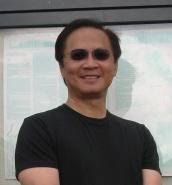 Michael Liu Taylor
specialty stainless steel distributor
Dallas, Texas
---
Required cleaning before TiN coating?
2007
Q. How can I make sure the Titanium substrate is clean enough for TiN COATING? Is there a specific cleaning method which will eliminate the possibility of any contamination for Titanium?
Kartikeyan Trichi
Materials Engineer - Miramae, Florida, USA
---
2007
A. Dear Mr.Karthik

It seems that your coating ADHESION was not good. Because you are getting bare spots.Normally this will happen due to improper cleaning of the substrate.

Is it happening on all the parts every time or only little quantity in a batch. If it is for all, then we can take Cleaning as an issue and your ion etching.

If you can provide the above ,then I can suggest you further.

Regards,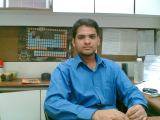 A.Murali Krishna
pvd process engineer
Pune, India
---
April 26, 2008
A. I know Pune, India is making smooth TiN, TiALN and TiCN coatings on tool material. As other readers have pointed out, the pits must be due to the substrate finishing . You can probably polish the same using cathodic arc system.
Pratima Mishra
- Orissa, India
---
---
Marks on PVD coating
December 9, 2019
Q. Hello,

When depositing TiN coatings on work pieces, some of them show little dark spots that rub away, revealing the substrate underneath. The substrate is a 90% tungsten alloy (also has some nickel and other metals in it) that is cold pressed and held together with a resin.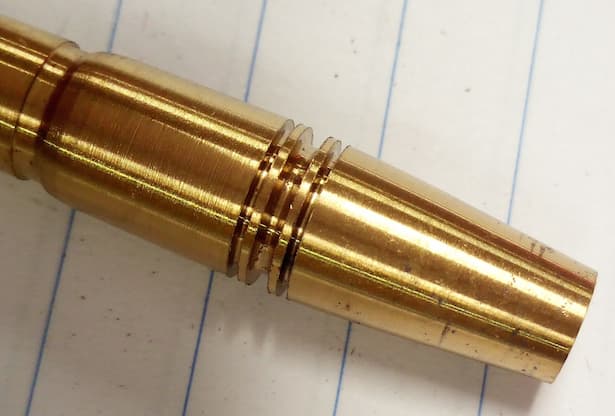 I am confident that the spots are not a result of poor cleaning (as they are not visible prior to placing the work pieces in the chamber), so they must be appearing during deposition. Is there perhaps some part of the PVD chamber that I need to check? I recently cleaned the interior and I still have this problem.

Our PVD is a cathodic arc model.
Ben O'Shea
- Katikati, New Zealand
---
December 11, 2019
A. The resin is the likely source of the problem. Some of it appears to be coming to the surface. Probably have to lower your deposition temperature.
Jim Treglio

PVD Consultant - San Diego, California
---
December 11, 2019
Q. We thought the resin may cause problems for us, but we experience similar defects at different frequencies depending on the coating (see below).

Blue TiO2 coating: 1/100 pieces exhibit dark blue marks that rub away.
Brown TiN coating: 1/30 pieces have dark deposits in grooves that are very difficult to remove.
Gold TiN coating: 1/10 pieces exhibit the aforementioned problem.
Black CrC coating: No defects of this type.

The deposition temperature peaks at about 240 °C, but is usually around 200 °C. We haven't noticed temperature variation between coating types.

Nevertheless, we'll have a go at dropping the temperature back 30-40 degrees and see what happens.
Ben OShea
- Katikati, New Zealand
---
December 21, 2019
Cleaning procedure and deposition parameters are not mentioned. They are unlikely to be same for all coatings. Apparently all coatings are done on the same component though dimensions of the component are not given. With so many unknowns it is difficult make any guess. But problem could be either in cleaning or related to the properties of the substrate as mentioned by Jim Treglio. Temperature of the substrate may not be same in all cases depending on the coating parameters and the size of the samples. I suggest you try an identical sample but made of stainless steel and see if the problem persists. Have you checked the thermal behavior of these component in vacuum without coating ? What is the purpose of coating?

H.R. Prabhakara
Bangalore plasmatek - Bangalore, Karnataka, India