topic 45267
U.S. MIL spec Type III Hardcoat vs German Hardcoat
A discussion started in 2007 & continuing through 2017
(2007)
Q. I need to repeat German Hardcoat Anodizing thickness .0043" which is originally on
AIMgSi 0.5 F22. I am using U.S. Analog 6063 T6.
In the rev of Mil-A-8625 [link is to free spec at Defense Logistics Agency, dla.mil] F Type III Hardcoat calls for a thickness up to .005"
My Anodizer can only achieve a max .0026" without further explanation.
Anodizing layer is clear, color is not important. The German Anodizing color is Dark Bronze. U.S. Anodizing is Tan.
Abrasion resistance and wear is extremely critical to handle linear plastic bearings continuous movement.

Why is there such a big difference in the color? Why is it so difficult to achieve required thickness?

Thank you.
Slava Zagoruiko
- Jupiter, Florida, USA
---
(2007)
A. Color varies with: alloy, temperature, current density, and concentration; not to overlook the frequency of accidentally and deliberately mis-identifying the alloy. Also consider the range of ingredients in an alloy. Also consider that some imported alloys are not anywhere close to the reliability of the USA big three aluminum smelters.

Robert H Probert
Robert H Probert Technical Services
Garner, North Carolina
---
(2007)
A. It's easy to make hardcoat thicker by raising the electrolyte temperature and lowering the current density, etc. All those things make a softer, less dense, less abrasion resistant hardcoat. You probably don't want to match the German thickness!

I googled "hardcoat anodize maximum thickness 6063" and up pop several job shop anodizing shops that report the maximum practical thickness on 6063 as 0.0035". In my experience, getting much over 2.5 mils is difficult.

The mil spec specifies 0.0020 +/- 0.0004" and a maximum abrasion resistance. There is a reason for that - if you get 0.0043" thick, you better ensure the abrasion resistance isn't off the map!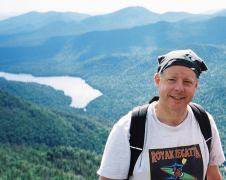 Milt Stevenson, Jr.
Anoplate Corporation
Syracuse, New York
---
April 6, 2009
Q. I need help for anodizing process Al 6061-t6.
We are making a component for mobile phones. The products have an anodizing coating of sulphuric acid. The customer require 90 µm--of the thickness of anodizing coating, but we have a problem about the coating thickness. What is the method over 2.5 mil thick?
we are process...

concen. :16~18%vol. sulphuric acid.
temp.: 0 ~ -3°
type of current: D.C
anodizing time :1.5 ~ 2 hours
agitation of electrolyte: high
tk.ko
- South Korea
---
---
Hard Anodizing - Recommended Thickness
October 10, 2016
-- this entry appended to this thread by editor in lieu of spawning a duplicative thread
Q. What thickness of hard anodizing gives the best results for corrosion, hardness and density?

I heard that as coatings become thicker the density reduces usually around the 30 µm thickness area. Mil-A-8625 [link is to free spec at Defense Logistics Agency, dla.mil]F defaults all hard anodizing to 50 µm +/- 20% (Section 3.7.2.1 Page 6). I've had items hard anodized to 20 µm with fantastic salt spray corrosion hours, solid density and it was deemed this 20 µm was optimum.

Any thoughts appreciated.

Karl Sanderson
- Cumbria U.K.
---
October 17, 2016

A. Karl

As Milt mentioned earlier, density is a function of the operating parameters. Process parameters for a very dense coating limit maximum thickness. Process parameters for maximum thickness limit density.

If by hardness you are referring to wear resistance, a dense coating will outperform one that is not as dense. A 2-mil thick coating will wear better than a 1-mil thick coating for a given density. However the top surface of the 2-mil thick coating will not be as dense as the top surface of the 1-mil thick coating as it is in constant contact with the electrolyte during the anodize step and undergoes some dissolution.

With regards to corrosion resistance, sealing will improve that characteristic at the cost of softening the coating.

What is it that you want the anodize to do.

Willie Alexander




- Green Mountain Falls, Colorado





---

October 18, 2016

A. Tough question to answer. Anodizing is not like painting to where anyone can open a can of paint, and the end results are basically the same as long as good practices are followed.

Anodizers use different pretreatments, different anodizing bath parameters, and different seal mediums. All of which have an impact on the properties of the anodic coating.

In other words, you may find that anodizer A has a 50 um coating that is quite a bit denser than anodizer B. But anodizer Bs coating out performs anodizer As coating in a seal quality test, and has better corrosion resistance.

I would suggest going to your anodizer, and explain to them your situation, and let them apply the coating they think will give you the best results.




Marc Green




anodizer - Boise, Idaho





---

October 18, 2016

A. Hi Karl,

The coating thickness, while helping corrosion resistance, isn't the defining factor. Porosity to the base material is the usual cause of corrosion failures. If the cleaning and anodising process is giving a good, dense coating with no porosity then even 10 microns will be corrosion resistant. If you are having success with 20 microns I would stick with that. You would only want to go thicker if you wanted increased wear resistance, which is what the coating is usually used for (if you want only corrosion resistance then MIL-A-8625 Type II is the coating of choice).

Brian Terry




Aerospace - Yeovil, Somerset, UK






This public forum has 60,000 threads. If you have a question in mind which seems off topic to this thread, you might prefer to Search the Site