topic 45236
Powder coat second coat
(2007)
Is there any means of applying a second coat of powder over an already cured coat of the same color? Also, what is the basic process for applying a clear coat?
Dan Laverty
metal fabricator and finisher - Medford, Maine
---
(2007)
It's my experience that you can do ONE overcoat on top of another, provided the first coat is sound.

If you know that you are going to apply two coats, then only partially cure the first coat (it will look glossy), then fully cure with the overcoat. This gives better intercoat adhesion.

If you unexpectedly have to overcoat, then a light sanding of the first coat to get some "key" for adhesion.

Clear topcoats can be done this way.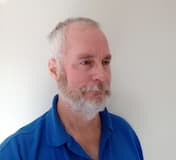 Geoff Crowley
galvanizing & powder coating shop
Glasgow, Scotland
---
(2007)
Please also ensure that the guns are set to apply re-coats or reduce the kV manually.
Kaleem Muhammad
- Ontario, Canada
---
December 2, 2009
when you say partially cured, do you mean to apply the second coat while the first coat it still hot? or can it be done when it is cooled?
james green
- las vegas, nevada


This public forum has 60,000 threads. If you have a question in mind which seems off topic to this thread, you might prefer to Search the Site