Where the world gathers for
plating, anodizing, & finishing Q&As since 1989
-----
How to Reduce Cr6+ to Cr3+
February 23, 2022
Q. Good day all.

I'm a student & trainee from local university.

My concern is how to reduce the color redness/orange of chromium trioxide in waste water treatment?

Hopefully can help me to solve this issue. Kindly share the method and chemical solution.

Your help is highly appreciated.
gaddafi asward
- malaysia perak
---
February 2022
A. Hi Gaddafi. Please slowly read the rest of this thread and you should be able to better understand this situation...
It is not a matter of bleaching out the red-orange color of chromium trioxide; rather what needs to be done is to chemically 'reduce' (lower the oxidation state of) the Cr+6 in chromium trioxide and turn it into Cr+3. You will find that Cr+3 has only a faint blue-green coloration to it; as soon as the Cr+6 is gone, the red-orange color will be gone.
Luck & Regards,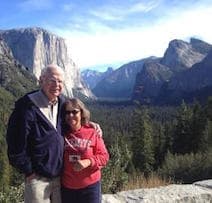 Ted Mooney
, P.E. RET
Striving to live Aloha
finishing.com - Pine Beach, New Jersey
---
---
---
Closely related historical posts, oldest first ...
2007
Q. I need to propose such a way to reduce Cr6+ to Cr3+ in order to fulfill the requirement of standard for waste water from the plating plant in the factory..hopefully anybody can help me to settle this problem such give an experimental guide or any note source...

I'm a trainee in plating industry..
Mohd Shazwan
Student - Penang, Malaysia
---
2007
A. Cr6 can be reduced to Cr3 by the addition of sodium meta-bisulphite.You can carry out trials yourself to find the best addition rate.

Do a google search on 'chrome reduction' and you'll find all the information you need.
John Martin
- Wales
---
2007
Q. Does it work in hard chrome solutions. if we add newly made solution?

Aftab Jahangir
chemist - Karachi, Pakistan
---
2007
A. John is correct for the reduction of the most common hexavalent chrome, that which is contained in an acidic solution. If the hex chrome is contained in a trivalent solution you need a reducing sugar or other proprietary reducer which will work on alkaline solutions. BTW if you have reduced hex chrome to the trivalent state and mix the stream with a strong alkali i.e. cleaner, the trivalent chrome may return to the hexavalent state.
Gene Packman
- Great Neck, New York
---
2007
? Are you sure about your final sentence, Gene? I've never seen that happen in working with wastewater treatment systems. What I have seen, though, is that chrome in an alkaline electrocleaner will go hex, but I believe that is due to oxidation power available from the electricity rather than the alkalinity.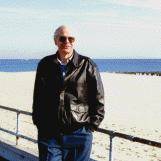 Ted Mooney
, P.E.
Striving to live Aloha
finishing.com - Pine Beach, New Jersey
---
2007




I believe that sodium hydrosulfite will reduce Cr6+ to Cr3+ in alkaline solution. But, it will only take the hex down to about 10 - 20 mg/l. Also, it is not cheap, and there are some safety issues with it.

I once treated a 12,000 gallon tank of a titanium scale removal bath (I think that's what it was) for Rockwell El Segundo. It was sodium dichromate dissolved in a solution of 8 - 10 oz/gal of sodium hydroxide. We never even considered using hydrosulfite, we brought the pH down to <2 and reduced the hexchrome with sodium metabisulfite.




Dave Wichern




Consultant - The Bronx, New York






---

2007




A. Ted,
Although it does not make sense theoretically, I have seen this occur in plants which mix the trichrome containing streams with strong alkalis either in holding tanks or in containments under machines. I am unable to determine the mechanism but have most certainly had this problem.

Gene Packman




process supplier - Great Neck, New York




---
2007
A. Re Gene's comment.
Cr3 can be easily oxidized to Cr6 in alkaline medium with small amounts of peroxide which could come from any persulphate etc. in the waste stream.

Sodium hydrosulphite will certainly reduce Cr6 in alkaline conditions and I believe it will get it down to not detectable levels in a waste system. Be careful with storage of hydros as it is spontaneously combustible in the presence of small amounts of water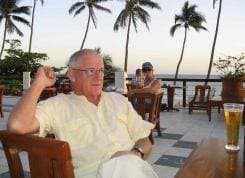 Geoffrey Whitelaw
- Port Melbourne, Australia
---
2007
A. To reduce hexavalent chrome to trivalent chrome use approx. 32% of ferrous sulphate at a pH of 3.0 - 3.5. If the effluent contains Nickel then Adjust the pH to 2.5 - 3.0.

Approx. 25 liters will reduce Hex. in an effluent volume of 7500 liters containing >50ppm (mg/l)chrome.
Robert Morrissa
- Middlesex, UK
---
2007
A. Cr+6 can be reduced to Cr+3 by following method.

first Cr waste solution pH maintain less than 2 pH.
Than add @ 5 to 10 % of Sodium Meta bisulfate solution up to smell come out from the solution of sulfate.
Than kept for app. 30 to 45 min. this solution for proper reaction.
Than check the present of Cr +6 by using indicator purple colour if Cr+6 is not present than add caustic lye solution to maintain pH 10 to 10.5.

than add some floccuating agent for better coagulation.

after filter maintain pH of filtrate & once again reconfirm presence of total Cr.
Hitesh Patel
- GUJARAT, India
---
August 5, 2009
A. I would argue that there's some design issues with your waste management system for hex if reverse reaction ever happens.

If we're operating at a feasible pH for hex complexes, and without a reducer, hex will eventually form. A solid dissolving into solution is an increase in entropy. Physicists call it statistical mechanics. I call it Murphy's Law.
Robert H Kinner
- Toledo, Ohio
---
February 1, 2016
A. Hi Everybody.
All the answers were good and complete, but as a summarizing issue:
we can reduce Cr6+ to Cr3+ by adding amounts of Sodium Meta Bisulfate (SMBS) if the pH value of the solution is between 0 to 3. If you have any alkaline solution, you have to make it Acidic to the mentioned pH and then add SMBS to change color to green, Blue etc. But bare in mind than its better to use diluted sulfuric acid to maintain the pH. If you don`t have any ORP meter device, then check this:
get some Cr3+ solution you made, and then add some Alkali material such as lime or caustic soda to the solution, it should not turn to orange or yellow again. Then you can add more Alkali material to sediment the Cr3+ and have clear water on top and green sludge at the bottom of the tank. You can also use PAC (Poly Aluminum Chloride) to reduce the sedimentation time.

Regards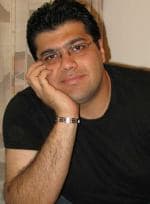 Alireza Reyhan
- Istanbul, Turkey