Live! From beautiful Pine Beach New Jersey: Welcome to the world's most popular metal finishing website
topic 45164
Booth Design for Powder Coating. Grounding Required?
A discussion started in 2007 but continuing through 2018
2007
Q. Hi

Our company has recently invested in a Powder Recovery System (Cartridge system) and we need to build a new spray booth to suit the new system.

I was told that I should ground the spray booth (anything within 3 meters from the spray gun). Why do I need to do that ?

If I ground the spray booth, wouldn't the powder stick to the wall of the spray booth ? The same person told me that if I dot ground the booth, I will have more powder sticking to the wall of the booth.

Can you explain this in detail ? Thanks.
Jolyn Soo
R&D Engineer - NSW, Australia
---
2007
A. Ground the booth so the guns don't discharge against it. The arc can cause a fire or explosion.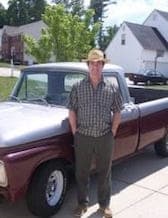 Sheldon Taylor
supply chain electronics
Wake Forest, North Carolina
---
2007
A. In addition to the safety reason, there's the general grounding question about where the charge goes. You have a gun generating charge to charge particles, which end up mostly on the work. Where does this build up of charge go? presumably through the hooks into the conveyor, but then where? Eventually it needs to be dissipated somewhere, and ground (earth) doesn't seem all that good for this. I've heard of systems to absorb charge buildup.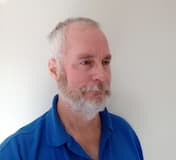 Geoff Crowley
galvanizing & powder coating shop
Glasgow, Scotland
---
2007
A. Hi, Jolyn Soo
As we know that air surrounding the powder particle is charged and due to electrostatic forces of attraction powder gets attracted to the grounded article being applied powder. Now as the gun is close to the article than the booth, the electrostatic forces gets discharged essentially on article first. While application, distance between gun and article is 6 inches to 9 inches, whereas the booth walls are much distant. So by grounding booth along with article there is less chance of powder getting stuck to booth walls. Secondly, electrostatic forces on over-sprayed powder gets reduced considerably and this powder gets sucked to cyclone thru venturi. For this, air balancing in the booth should be properly set. So you can ground the booth without fear of powder sticking to booth walls.
All the best.
Regards,
SATYAJIT VASANT PANDIT
- PUNE, MAHARASHTRA, INDIA
---
---
Paint Booth floor
May 30, 2018
Q. We are making a new paint booth. So, we need some information regarding the floor to be used for it. Can we use the normal ceramic tiles for the flooring or should we use some special kind of flooring?
Swayanjeet Sorte
- Virar, Maharshtra, India


If you have a question in mind which seems off topic, please Search the Site