Live! From Pine Beach NJ: The world's most popular metal finishing website, and the internet's friendliest corner
topic 45155
Powdercoating stainless steel Q&A's, Problems and Solutions
A discussion started in 2007 but continuing through 2018
2007
Q. I don't really understand why anyone would want to powdercoat on top of stainless steel, but we recently received an enquiry. The material is very smooth almost polished, and adhesion will not be easy to achieve. Any suggestions? Was considering shotblasting to reprofile the surface for mechanical adhesion.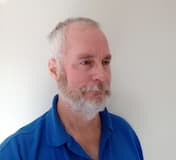 Geoff Crowley
galvanizing & powder coating shop
Glasgow, Scotland
---
2007
A. Painting stainless is purely cosmetic and won't be resistant to chipping and other adhesion problems. You'll need to CYA if you paint it by making the customer sign something saying that he understands and agree's with the terms. Reprofiling the surface is like taking away the reason the product is made from stainless. Don't do it without his permission unless you want to buy it all back some day.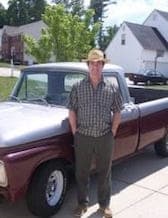 Sheldon Taylor
supply chain electronics
Wake Forest, North Carolina
---
2007
Q. The customer is quite happy to have the SS shotblasted. Like me, he thinks its crazy to powdercoat SS. If PC is the desired finish, then PC over galv mild steel will be adequate. If SS is the desired finish then why PC? (Colour = silver).

Its as crazy as some requests we get to PC over galv steel in "a colour like galvanizing".

Its an interesting point of discussion how far a coater should go in telling a customer that what they want to do is not sensible. We declined a job recently where customer wanted PC on mild steel (not galv) for an indoor swimming pool area. This after long discussions about corrosion.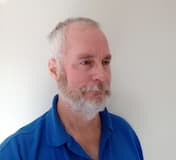 Geoff Crowley
galvanizing & powder coating shop
Glasgow, Scotland
---
2007
A. Powder coating SS is more common than most would think, powder coating SS gives you many advantages over coating CRS or HRS or all of the pre plated materials out there. The main advantage is that corrosion is at a very small percentage, and SS if prepped correctly it will hold up to adhesion as well as many other destruct test.

DOD/AERO/SPACE
Todd Dirkes
Aero space - Longmont, Colorado
---
2007
A. Hello

I tried to coat over stainless steel sheets using Polyester powder electrostatic spraying & baking.

The stainless steel was brushed finish

We etched the surface with ANTOX

The powder coating was successful.
Phalle MD
- Abu Dhabi, UAE
---
2007
If you have not been able to obtain Antox material try a sample of Anoprime from the UK
Terry Hickling
Birmingham, United Kingdom
----
Ed. note: Chemical names or descriptions of the types of etchants, please, readers -- not proprietary names!
---
---
Blisters between stainless steel substrate and powder coating
February 24, 2016
Q. Hi everyone,
We are a painting company from the UK coating mainly automotive parts (interior+exterior). I'm currently trying to figure out the cause of blistering under our paint system on an exterior stainless steel (grade 304) rejected car part from Taiwan.
To put you in context, the process of the part was the following:
- The stainless steel parts were vapour degreased with methylene chloride (no prep before)
- Then degrease wipe
- Powder coating
- Primer
- Basecoat and lacquer
The whole part is covered with blisters. After analysis of the part under the microscope we can see the blisters are coming from the interface substrate/powder (see photos attached).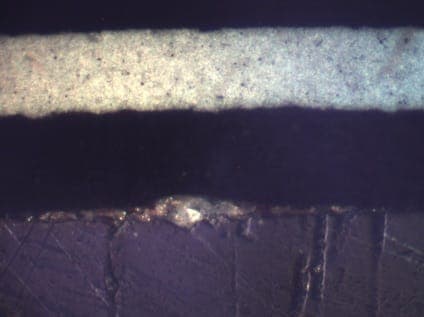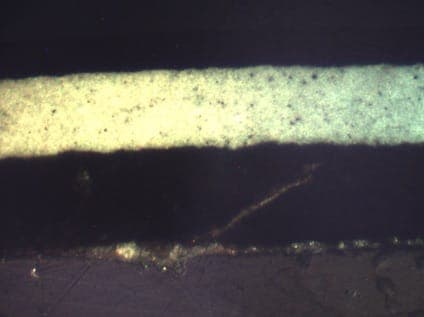 What do you think caused the blisters ? Is stainless steel porous enough to catch contaminants that couldn't be removed with our cleaning process? (see "holes" in picture)
Thank you very much for your help, please let me know if you need further information to reply to my questions,
Kind Regards,
Audrey Genay
Project engineer - UK
---
February 27, 2016
A. Sir,
Methylene Chloride is a paint stripper not a solvent degreaser.
That is possibly the beginning of your woes?

William Doherty
Trainer - Salamander Bay
---
February 2016
A. Hi Audrey. William is deliberately being very gentle :-)
First, as he says, methylene chloride is not a proper degreaser. It sounds quite unusual to me to use it in a vapor degreaser, and I'm not sure whether it is even legal in your jurisdiction. Wiping with a better solvent is sometimes done in unusual situations, but it is not a proper pretreatment.
I would suggest alkaline cleaning or sandblasting, followed by a self-etching primer. Good luck.
Regards,
Ted Mooney, P.E. RET
finishing.com
Pine Beach, New Jersey
We need "Aloha" now more than ever
---
---
Durable (Scratch & Chip Resistant) Coatings for Stainless Food Service
March 9, 2016
Q. How are you? I am the Purchasing Manager at a Holloware Manufacturing Co in Bronx, NY. My question is regarding the best fit powder coat solutions for some product line parts. Specifically I have stainless steel food pans that we powdercoat in white. We know for sure that our current supplier is not sandblasting these parts prior to spray coating. That aside we are looking for a more durable coating that is food safe (or that we can certify as such).

We have stumbled upon nylon (Corvel) but don't know enough about it, as well as a "rubber" e-coating that we have heard could possibly be better.

I would like to know your opinions and thoughts regarding.

Thanks in advance for your support.
Kurell Julien
Purchasing Manager - Bronx, New York, US
---
---
December 20, 2017
Q. Is there is any problem in Powder coating on polished stainless steel?

Thanks
Akshay
Akshay Patel
Bison Pumps - Conway, Arkansas, USA
---
December 2017
A. Hi Akshay. I don't think there's any problem in powder coating onto polished stainless steel which has been properly pretreated. But if you are talking about simply powder coating directly onto polished steel, I think I'd expect terrible adhesion problems.
Regards,
Ted Mooney, P.E. RET
finishing.com
Pine Beach, New Jersey
We need "Aloha" now more than ever
---
January 3, 2018
A. Akshay,
I don't think there's any problem per se, but keep in mind you are:

1. Paying extra for stainless steel and then covering it over, making your choice of alloy a moot point.

2. Paying extra for a polished surface which, if anything, probably reduces the adhesion of the powder.

Ray Kremer
Stellar Solutions, Inc.
McHenry, Illinois
---
January 9, 2018
A. It seems to me that this is an ill defined question.
The metal finishing industry in the western world can and has overcome very many challenges over the centuries.
We always come back to the points that:
(1) you must fully define the substrate and it's condition.
(2) you must assess what facilities are available to the artisan.
(3) you must quantify the performance factors required of the finished article.
In this instance it is highly unlikely that organic coating wet or powder is going to provide any mechanical properties, i.e., Adhesion, impact resistance or abrasion resistance.
On the other hand if a purely aesthetic appearance is the key performance criterion then that is achievable.

"A little knowledge is a dangerous thing.
Drink deep or taste not the pierian spring.
There, shallow draughts intoxicate the brain and drinking deeply sobers us again"
In other words fully define the problem and the desired outcome before you can hope for a result.
Hope this helps.
Regards,
Bill
William Doherty
trainer. - salamander bay nsw australia
---
---
February 8, 2018
Q. Hello.
I had some work done by a well renowned powder coating company on a stainless steel radar arch.
Now it's gone a year and I can see rust coming on edges and on a few small cracks here and there.
The company says to me that the work he's done is impossible to get that rust.
I've had a other company sandblast it and it had white powder coating on before.
So my question to you is what do you think has happened?
Alex Larsson
- Gothenburg Vastragotaland Sweden
---
February 2018
A. Hi Alex. Sounds to me like the stainless wasn't passivated before powder coating. If iron from previously used sand contacts stainless steel it will rust. The powder coating probably protected it for a year and that's all.
Regards,
Ted Mooney, P.E. RET
finishing.com
Pine Beach, New Jersey
We need "Aloha" now more than ever
---
March 15, 2018
A. It also sounds like there are microcracks in the stainless. Look at the coating carefully. Good luck.

Harry Hudson
- Durham, North Carolina
---
---
April 23, 2018
Q. My question is:
Is there a method other than sand blasting to configure a stainless steel surface for powder coating?

Mahmoud Hassan Okasha
El Sewedy electric industries co - Cairo , Egypt
---
---
July 3, 2018
A. I live/work in Florida and we Powder coat all of out exterior 304 stainless steel enclosures to reduce heat. A stainless steel enclosure, unpainted,in the direct sun will reach 300 °F inside the cabinet, but powder coat it bright white and the temperature will stay below 120 °F in full sun. The electronics last much longer if you keep it cooler.
Phil Marjason
Paralee Company Inc - Orlando, Florida
---
July 2018

Excellent point, Phil. Thanks!
Regards,
Ted Mooney, P.E. RET
finishing.com
Pine Beach, New Jersey
We need "Aloha" now more than ever
---
---
Want Stainless shiny for looks but etched for powder coating adhesion
July 25, 2018
Q. My situation: I appreciate all of the great knowledge and forum posts that I've had a chance to read through. I'm hoping someone can help me out with a somewhat unique problem. I am powder coating small polished 316ss parts more for decoration then anything. The parts are so small that bead blasting has proven futile. I was trying to find answers towards a chemical etch product that might be available that would help give me more tooth to the polished 316ss but still keep some of the shiny polished look. This is so that I don't have to apply a chrome powder then a topcoat candy powder. My knowledge with all the chemical options is limited.

Thank you for your time
Adam Lathrop
small business/hobbyist - Houston, Texas, USA
---
July 2018
A. Hi Adam. You already recognize what the actual problem is: that you seek diametric opposites, a very smooth finish for looks and a very toothy finish for adhesion.
We have numerous threads about etching stainless steel, which can be found by using the search term "etch stainless" in the google custom search engine. Ferric chloride is probably the most common and universal etch, but a silver bullet that can both etch and not etch doesn't sound possible. And even if it were, expecting really good adhesion without pretreatments which will obscure the shine, doesn't sound promising.
Your idea of chrome-look paint/powder reasonable to me.
Regards,
Ted Mooney, P.E. RET
finishing.com
Pine Beach, New Jersey
We need "Aloha" now more than ever
---
---
September 14, 2018
Q. We are making surgical instruments using 410 SS. The passivated parts show good corrosion resistance. The passivated parts followed by partial powder coating shows corrosion problems. What may be the possible reason.
M Y Anwar
- Lahore, Pakistan
---
September 2018
A. Hi Anwar. More words please :-)
Do you mean that you first passivate the parts, but then you send them through a pretreatment process? And the area which has now been pretreated, but does not get powder coated, corrodes? If so, what pretreatment sequence must they endure?
Regards,
Ted Mooney, P.E. RET
finishing.com
Pine Beach, New Jersey
We need "Aloha" now more than ever
---
September 17, 2018
Q. I am working on surgical instruments made with stainless steel AISI 410 having small portion powder coated.
After boil test I am having scattered spots of rust on a few pieces at the naked area. What could be the possible reason?
M Idrees
Surgical Industry - Sialkot Pakistan
---
October 20, 2018
A. Hi,
having read through this thread I think I can lend some important information on stainless steel. I ran a body shop specializing in North American highway coaches for 15 years. These are built of mostly of 3xx series stainless steel and the outside skins were stainless or aluminum into the 90's. Today one manufacturer still skins in stainless steel. Is there a reason to paint or powder stainless? you bet. The stainless gave the rust prevention on the inside of the panels and the paint gave the desired look on the outside. It was routine to leave bare stainless on the bottom luggage doors for durability but the sash panels between those and the windows were always painted with company colours.
Adhesion: You have to understand how stainless resists corrosion. Oxidization. The surface of stainless steel you see is not stainless steel, you are seeing through a semi transparent layer of oxidization a few atoms thick. This keeps the rusting process from starting by sealing the surface (this oxidization is not rust) It is very very hard and smooth and nothing I know of will stick well to it. The oxidization has to be removed or else paint will peel off easily. I will describe the process we used that gave us a 100% success rate and no warrantee returns (and yes we had some before learning this process)
We scuffed the panels with red Scotch-brite pads making sure every rivet was also completely scuffed. You can see a colour change when you have torn that layer of oxidization off, it is less grey and brighter, and yes this is hard work, but for us the only one that was nondestructive and could get all details. (sandblasting warps the 22 ga. panels).
The critical part no one has mentioned here is time. This layer starts to rebuild immediately. We set a 2-1/2 hour time limit from the beginning of prep to the time the painter was starting to apply a vinyl wash etch primer. An etch primer will not - NOT - break down oxidization one day or more old, it is very tough stuff. An etch primer will however check the oxidization in the last 2 or so hours.

Our process was as follows; the coach was moved into the paint booth then completely masked. Then (no later than lunch) 4 staff were pulled off what they were doing and put on to scuffing both sides at the same time. Each starting at a corner and moving to the center, a fifth man was added if the front or rear was to be painted. This seemed to be the right amount of area for everyone. If anyone was done too soon it meant they missed something and went back and did it again (which was rare after awhile). At the two hour mark they all tacked off the dust, by the time I did the final tack check the painter was in the booth, hooked up to his air and loaded. He was pretty much on the trigger as we walked out for a well-deserved coffee break. The race was over and the rest of the job was routine (unless someone sanded through the primer which needs immediate attention.)
For anyone in the business this is not convenient but charge and schedule accordingly, both stainless steel and aluminum are risker to coat than steel, but knowing how to tame the beast reduces your risk to near zero. If two hours seems extreme, it isn't: this self-repairing oxidization process is quick. Scuff in the afternoon and paint the next morning you are toast -- it will fail. To see this, scuff a scrap of stainless wait a few hours and then scuff one half of it. The colour will already be a little different.
I really hope this helps all you painters and powder coaters out there as I think it is the same problem appearing with both processes.
Sean Lougheed
Canadian Intercity Coach - Calgary Alberta Canada


If you have a question in mind which seems off topic, please Search the Site