Live! From Pine Beach NJ: The world's most popular metal finishing website, and the internet's friendliest corner
topic 45138
Dull Nickel Plating Bath Surface Tension
A discussion started in 2000 but continuing through 2018
2000
Q. I use a Watt's dull Ni plating bath and find the Ni surface plated with so many pits. There are two kinds of pits:
- The pits look shiny when viewed by unaided eye. But under microscope, it is a small dark hole, the Ni around the dark hole is also dark in color.
- Much smaller hole (compared with the one mentioned above.The Ni plated around the hole is normal.
Both types of pits are caused by the same reason?
Concentration of Ni I use = 95 g/L of Ni without additive.
Concentration of boric acid used = 55 g/L.
With current density about 2.8 ASD.

I have tried to use hydrogen peroxide and carbon filter to clean the bath over 7 days ... but no improvement.
I have also tried to add wetting agent in the tank, but no improvement is observed.
Is using active carbon powder to clean the tank the only method to solve this problem?
Sometimes even I have tried to make-up a new bath, the problem still exists for the new bath.
But some baths (for the same composition and process parameters), no pitting problems observed even after using in production for over 1 month. Please advise me.
Thanks for your kindly help.
Kelvin YU
- Hong Kong
---
2000
A. Mr. Yu,
If the shiny pits you observe are semi-hemispherical, they are almost surely "gas" pits (hydrogen pits) that develop because a hydrogen bubble starts forming on the surface, and does not become dislodged until too late in the plating process.
You need a wetting agent, and a means of measuring the viscosity. But you also need agitation and you did not mention any facts about that. Air agitation would probably be best if there is nothing about your situation that would preclude it.
You did not mention what the substrate is, and it is possible that the defects are related to the substrate condition. Zinc or aluminum diecastings will generate pits if the castings are porous, even if you have good agitation and wetting agent. Almost any foreign ingredient left on the surface will cause pits too.
I was once told by a very competent plater that it is even possible to ruin a surface by being overzealous in Scotchbrite polishing, such that very tiny, invisible, amounts of the Scotchbrite melt onto the surface and cause pitting. Unfortunately I've never had the opportunity to actually prove or disprove that contention.
Ted Mooney, P.E.
finishing.com
Pine Beach, New Jersey
We need "Aloha" now more than ever
---
2000
Q. Dear Mr. Mooney,
Thanks for your advic e.
I have already tried wetting agent with air stirring but no improvement is observed. And you said that I should measure the viscosity of plating solution? Please advise.
I use copper as substrate for the nickel plating.
Kelvin YU
[returning]
- Hong Kong
---
A. Hi Kelvin. Please search the site for "nickel surface tension dynes/cm" to find many threads on what the value should be and how to measure it. Good luck.
Regards,
Ted Mooney, P.E.
finishing.com
Pine Beach, New Jersey
We need "Aloha" now more than ever
---
2001
A. What is the base Metal? If it is steel, too Strong a pickling solution can cause pitting.
Gary Patigler
Forming co. - Richmond California USA
---
August 27, 2009
A. Hi
I have also observed this pitting problem in Semibright Nickel plating on MS; in this case foreign substance on surface may create this pitting. This foreign substance (particle) is removable with air agitation or jet water spray on the surface on the part, I think this foreign substance develops in pre treatment process.

Thanks & regards
Siddarthan
- Hosur, Tamil nadu, India
---
---
Need Black Dull Nickel Plate
2002
Q. I need to specify Black Dull Nickel Plate as a finish on brass base metal for military use and have been unable to find a supplier or specification/standard for this finish, can you help?
Mr Roger Welland
- Godalming, Surrey, U.K.
---
2002
A. If you coat a dull nickel deposit with any black layer (like black zinc-nickel or black tin-nickel or even black chromium) it will give you a dull black finish. Maybe you are referring to a satin nickel deposit with a black layer for decorative purposes. The nickel layer is the one which is responsible for the dullness.
Sara Michaeli
chemical process supplier
Tel-Aviv, Israel
---
2002

Attn of Sara M,
Thank you for your time and information regarding Black Dull Nickel Plate, this should enable me to proceed.
Regards,
Roger Welland
[returning]
- Godalming, Surrey, UK
---
---
Dull Nickel Plating Bath Surface Tension
2007
Q. Hi,

a vendor of mine mentioned that the nickel sulfamate plating bath surface tension should be below 30 dynes/cm as measured by a stalagmometer.

I just want to ask if anybody has an idea where we can find the standards for this surface tension as in what is the industry standard for the surface tension -- should it be below 30 dynes/cm or some other value?
Edmund Chwa
Plating Engineer - Singapore
---
2007
A. The surface tension is a measurement of your anti-pit additive.
A Stalagmometer does not measure in dynes, it will measure in drops and this is referenced to the drops of DI water which will give you a rough estimate of the dynes when you have an appropriate conversion table.
The only thing that you care about, is the plate not pitting which is a minimum amount, and not a gross excess, because it breaks down and you have to carbon filter more often.
So in plain English, you want enough, but not too much.

If you order a Stag from a reputable firm, it will include the reference chart and a set of instructions.
James Watts
- Navarre, Florida
---
---
Dull nickel sulfamate plating bath is bright at low Dk area
June 21, 2011
Q. Hi All,

I'm having bright appearance after dull nickel sulfamate plating at low Dk area. I had performed activated carbon treatment (10 g/l) and low current dummy plating but it could not improve.
Parameter condition :
Nickel sulfamate : 490 g/l
Nickel bromide : 15 g/l
Boric acid : 40 g/l
pH : 4.1
Temp : 50° C
Cathode Dk : 7 A/dm2

During new make up, the appearance was in dull in color but after production for less than 1 month, the brightness tend to increase gradually until the parts become bright appearance.
We have tried activated carbon and low current dummy plating but it did not help.

Hull cell test ( 3 A, 2 min ) :
New make up : dull area at 2 ~ 15 A/dm2 and bright area below 2 A/dm2
Old bath : dull area at 6 ~ 15 A/dm2 and bright area below 6 A/dm2
Old bath with activated carbon : no changes

What type of chemistry is the best for dull nickel plating and what type of nickel anode should I use?

Please advice.

Thank you
Daniel Lim
employee - Singapore
---
June 21, 2011

A. You must CONTINUALLY dummy out the copper that comes in with even the best anodes you can buy. Copper and other metals cause brightness in the lcd. Use a Hull Cell to determine when you have dummied out enough copper - the 1 amp panel with no agitation should be dull down to 1 or 2 ASF.




Robert H Probert




Robert H Probert Technical Services





Garner, North Carolina





---

June 21, 2011

A. Hi Daniel,

You may reduce nickel sulphamate concentration, boric acid and/or pH a little bit to get a duller deposit within a wider current density range. Also, you may reduce solution movement as long as no burning happens on high CD area.

Regards,
David

David Shiu




- Singapore




---
---
July 22, 2013
-- this entry appended to this thread by editor in lieu of spawning a duplicative thread
Q. Hi Everyone,

We are currently facing a problem with our nickel sulphamate. Our objective is to obtain dull nickel plating so that engraving could be easily seen on it. However, our nickel sulphamate bath is giving out very bright nickel appearance. Is there a way to lower down the brightness of the nickel appearance or making the base material dull before plating it. Thank you for your time and hope to hear from you guys out there.
Chi Kai Lee
- Penang, Malaysia
---
July 24, 2013
A. Small additions of sodium thiosulfate will produce a dull deposit.

Start with one milligram/liter and add in one milligram increments until it is as dull as you want.

Try it on a bench top first to get a feel for how much you want.

The effect will last for one or two days, then you will have to add again.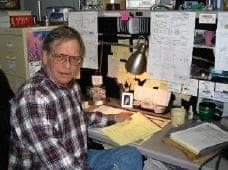 Jeffrey Holmes, CEF
Spartanburg, South Carolina
---
---
Dull Nickel Plating Process Details
November 22, 2018
Q. Hello Sirs, Madams

I need information on Dull Nickel Plating on Copper Components.

Kindly inform, which electrolyte (with composition) to use? Operating Parameters, etc.

I need it to achieve 15 microns thickness. Application is Electrical contacts where good wear resistance and corrosion resistance is desirable.

Hope to get this information from someone doing this kind of work already.
Sandeep Desai
Manufacturer, Engineer - Thane, Maharashtra, INDIA


If you have a question in mind which seems off topic, please Search the Site