topic 45132
Want DiDi 7 stain remover
A discussion started in 2008 but continuing through 2017
(2007)
Q. Looking for DiDi 7 or HP 9000 non-chlorine bleach products. They work great but have seemingly disappeared from shelves in the US. Oxiclean and similar products just don't do the job.
Martin Burnett
Pilot - Carrollton, Texas
---
June 18, 2008
A. Hi, Martin. We linked to DiDi Seven on Amazon for you =>
HP 9000 was available for a while on ebay, but we're not seeing it anywhere right now.
Regards,
Ted Mooney, P.E.
finishing.com
Pine Beach, New Jersey
---
April 13, 2009
Q. I USED A STAIN REMOVER ON A CLOTHING ITEM OF MINE. AND IT BLEACHED OUT THE COLOR! IS THERE ANY WAY I CAN RESTORE IT TO ITS PREVIOUS STATE?
jos wesnen
- Vancouver, BC, Canada
---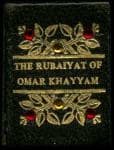 "The Moving Finger writes; and, having writ,
Moves on: nor all your Piety nor Wit
Shall lure it back to cancel half a Line,
Nor all your Tears wash out a Word of it."

- The Rubaiyat of Omar Khayyam

April 17, 2009
A. Hi, Jos. Unfortunately, once you've bleached something, you've bleached it.
Although it may be possible to "re-dye" the item, sorry there's no way to "unbleach" something.
Regards,
Ted Mooney, P.E.
finishing.com
Pine Beach, New Jersey
---








May 24, 2011

RE: DiDI 7

The last comment here is from 2009 but I am curious as to why. This is the second time I have used it and the 2nd time it has left fade/bleach marks. I have tried gojo and goop (automotive hand cleaner), wd40, and several other car degreasers -- none of which has caused this bleaching result. The reaction is VERY quick. Most cleaners suggest letting the prewash to sit 5-30 minutes. The result I received was with less than 120 seconds between rubbing the didi7 and the first washing machine water.

FOREWARNING, this is a dangerous cleaner when used for clothes. I am going to put it by the sink used after we have worked on cars. Hopefully the cleanser will not cause rashes or burns on our hands. --- Maybe double rinse your hands... forewarned is forearmed.

SJ Coh




- Bellevue, Washington USA





---

July 13, 2011

In regards to the didi 7 bleaching comment. I've worked in the cleaning and maintenance industry for 27 years and have seen the damage done by didi7. It is a great product if used properly and in the correct application. Didi7 will bleach clothing and carpets. I used to see bleached carpets at residences during the 80's & 90's when didi7 was really selling a lot of product. Two of the main types of stain removers work by either "adding" oxygen to a stain or reducing oxygen "reducers". The type that adds oxygen is the safest. The type that removes or reduces oxygen is acidic and can easily bleach out fabric and carpet. Most carpet cleaning companies use both products but they are for skilled trained professionals only. Personally I would suggest using [deleted by editor], it has the highest percentage of actual ingredients and no useless fillers. All natural too. Thanks

Tom Creighton <-- fictitious name!


- Seattle, Washington, USA





Ed. note -- Readers: please don't trust "testimonials" from strangers on the internet! We learned from IP address and other evidence that the above posting was submitted by the owner of a company which competes with Didi Seven and was posted with a fictitious name; we don't have enough info to know whether the other complaint on this page was yet another fictitious name, but it's possible :-)

The editors have never used Didi7 and neither recommend nor dis-recommend it . . . but we do enjoy the vintage commercial! =>


---
May 11, 2015

I am an avid fan of Didi7 if properly used and according to instructions test it on an inconspicuous place first. I had it for approx. 7 yrs, used sparingly, but now I ran out and cannot seem to find it anywhere. Will check with my german relatives -- i sure do miss it, especially on my latest blueberry stain on my favorite white pants. I have tried them all, still like didi7 best for its results. job
jo bab ie
- sierra vista, Arizona
---
April 22, 2017

Didi Seven
Q. Has anyone found a place to buy Didi Seven Ultra super concentration cleaner. It works great on my off white carpet and I am running out. I can't find the product anywhere. Please help!
RM
Robin MacKesson
- St. Louis, Missouri USA
---
August 2017
!! Hi folks. This website is for technical & educational info exchange, and camaraderie & aloha.
We were happy to try to address the slightly off-topic question of where to buy this product. But it started de-railing the main purposes of the site :-(
We've had competitors posting with fictitious names, attacking each others' proprietary products, hurting that spirit of camaraderie. Also postings from many people offering it, which our paying advertisers have to cover :-(
Sorry, but we reserve the right to choose which submittals to post, and to edit out stuff which we feel hurts rather than help our mission. And it turned out impractical for us to try to operate as a free e-bay; the number of vendors large & tiny who want to tell the world about their stocks of Didi Seven are legion. Please try e-bay, Craigslist, or a similar site. Apologies.
Regards,
Ted Mooney, P.E. RET
finishing.com
Pine Beach, New Jersey
Striving to live "Aloha"