Serious Education ... plus the most fun you can have in metal finishing.

Electroless/immersion tin plating
A discussion started in 2007 and continuing through 2017 . . .
(2007)
Q. One of my endusers is electroless tin plating on piston for 2/4 wheel vehicle. My enduser just gave me as follows: 1. Dosage of Sodium Stannate 80 g/liter, dip the pistons in the bath for 60 - 70 seconds, temperature of the bath is 80 °C. My user want us to instruct how to use our Sodium Stannate including the components of the bath. Since my company is tin salts manufacturer, we have little knowledge of plating in details. Please help me on this subject.
Takao Matsui
Tin Salts Manufacturer - Osaka, Japan
---
(2007)
A. In my opinion, the honest attitude is the most helpful to your customer. Tell him what you have told us, that you are not platers. He must find a professional plater for good quality and trouble-free service. Of course, you can sell the plater your tin salts.
Guillermo Marrufo
Monterrey, NL, Mexico
---
(2007)
A. Gentleman,
Using sodium stannate for Plating on to Aluminium Pistons is called Immersion Tin coating and not electroless plating.
you have to use 5% of Tin salt in water at a temperature of 80 to 85 °C. Just immerse the pistons, you will find a coating of Tin in 2 minutes.Then rinse and dry.
But the free caustic content in the bath should never exceed 5.0 gram/litre. For this the Sodium stannate should contain less amount of sodium Hydroxide for good control over the bath solution. Or else Blisters will appear on plating due high caustic content.
Thank you,
SHANKARANARAYANAN N
- Bengalooru, Karnataka, India
---
January 14, 2012
A. My experience is limited to nickel plating for clad steels but I do know Cadillac used this process starting in the 50's. You can find very detailed information by searching Cadillac restoration/pistons.
Chris Lehenky
-
Coatesville, Pennsylvania, U.S.A.
---
---
Displacement Tin Plating
October 19, 2016
Q. I am currently working on an assisted displacement tin plating of copper (coating copper with thick tin coating) research project and I am trying to find documentation on previous work on such type of tin plating.
So far I've been able to find proper and extensive research on immersion and electroless tin plating but nothing on displacement tin plating, could you guys point me in the right direction? Thank you.
Marvin Sevilla
- Managua, Nicaragua
---
February 2017
A. Hi Marvin. Thank you for advising me, in our previous discussions of immersion gold plating, about this method of assisted displacement plating. I've personally never made a distinction between 'displacement' plating and 'immersion' plating, and I don't think many others have either, so it is difficult to search for your topic of interest. But Finishing Publications / Metal Finishing Information Services (surfacequery.com) offers literature search capabilities for their extensive collection of abstracted metal finishing materials which may be of some help.
Regards,
Ted Mooney, P.E. RET
finishing.com
Pine Beach, New Jersey
---
February 10, 2017

Thanks, Mr. Mooney; after a prolonged researched I found that the process is the lost and forgotten Contact Plating which was discovered by Henry Bessemer in 1831 (Graham's Electroplating Engineering Handbook) it fell into obscurity shortly after electroplating became practical. I still believe the process has merits especially for small articles; I have been able to nickel plate brass articles using simple nickel chloride solution heated to about 80 °C in an aluminum pan and just cooking the pieces for about 5 minutes.
I've been meaning to make a simple video of how to nickel plate pennies with aluminum foil and nickel chloride solution, but I will make it very soon.
Other metal chloride salts can be deposited in contact with aluminum, some with or without the need to heat the solution first. I've been successful at Tin plating, Zinc Plating, Nickel, cobalt and copper plate articles made out of copper, brass and steel using the contact plating process.

Marvin Sevilla
[returning]
- Managua Nicaragua
---
February 15, 2017
A. I think you would find U.S. Patent 3,400,012 to Michael Golben interesting reading. While the teachings of this patent have been developed and improved significantly since its' publication (by 3M, MacDermid, Atotech, Tru-Plate, McGean, Plating Systems and others) the core process is widely used. Golben teaches the use of a salt of a more noble metal and a powdered active metal ('driving metal' as he calls it). Noble metals would include gold, silver, copper, tin, chromium and nickel; driving metals would include cadmium, zinc, magnesium and aluminum. The process would be most often conducted in an acid environment, often at an elevated temperature. Standard Electrode Potentials (sometimes the word 'oxidizing' or the word 'reducing' is substituted for 'electrode') will give a rough guide as to what is possible. However, there are some reactions that appear that they should work, but don't, and some that work even though it would appear that they shouldn't. (BTW, on reexamination, all of this patent's claims were canceled. You can order the file wrapper from the USPTO for details.)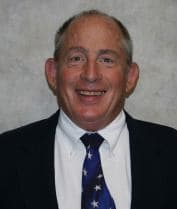 Tom Rochester
Plating Systems & Technologies, Inc.
Jackson, Michigan, USA