60,000 Q&A topics -- Education, Aloha, & Fun
topic 45052
Electroless vs. immersion vs. displacement vs. contact plating
A discussion started in 2007 but continuing through 2019
2007
Q. One of my endusers is electroless tin plating on piston for 2/4 wheel vehicle. My enduser just gave me as follows: 1. Dosage of Sodium Stannate 80 g/liter, dip the pistons in the bath for 60 - 70 seconds, temperature of the bath is 80 °C. My user want us to instruct how to use our Sodium Stannate including the components of the bath. Since my company is tin salts manufacturer, we have little knowledge of plating in details. Please help me on this subject.
Takao Matsui
Tin Salts Manufacturer - Osaka, Japan
---
2007
A. In my opinion, the honest attitude is the most helpful to your customer. Tell him what you have told us, that you are not platers. He must find a professional plater for good quality and trouble-free service. Of course, you can sell the plater your tin salts.
Guillermo Marrufo
Monterrey, NL, Mexico
---
2007
A. Gentleman,
Using sodium stannate for Plating on to Aluminium Pistons is called Immersion Tin coating and not electroless plating.
you have to use 5% of Tin salt in water at a temperature of 80 to 85 °C. Just immerse the pistons, you will find a coating of Tin in 2 minutes.Then rinse and dry.
But the free caustic content in the bath should never exceed 5.0 gram/litre. For this the Sodium stannate should contain less amount of sodium Hydroxide for good control over the bath solution. Or else Blisters will appear on plating due high caustic content.
Thank you,
SHANKARANARAYANAN N
- Bengalooru, Karnataka, India
---
January 14, 2012
A. My experience is limited to nickel plating for clad steels but I do know Cadillac used this process starting in the 50's. You can find very detailed information by searching Cadillac restoration/pistons.
Chris Lehenky
- Coatesville, Pennsylvania, U.S.A.
---
---
Displacement Tin Plating
October 19, 2016
Q. I am currently working on an assisted displacement tin plating of copper (coating copper with thick tin coating) research project and I am trying to find documentation on previous work on such type of tin plating.
So far I've been able to find proper and extensive research on immersion and electroless tin plating but nothing on displacement tin plating, could you guys point me in the right direction? Thank you.
Marvin Sevilla
- Managua, Nicaragua
---
February 2017
A. Hi Marvin. Thank you for advising me, in our previous discussions of immersion gold plating, about this method of assisted displacement plating. I've personally never made a distinction between 'displacement' plating and 'immersion' plating, and I don't think many others have either, so it is difficult to search for your topic of interest. But Finishing Publications / Metal Finishing Information Services (surfacequery.com) offers literature search capabilities for their extensive collection of abstracted metal finishing materials which may be of some help.
Regards,
Ted Mooney, P.E. RET
finishing.com - Pine Beach, New Jersey
Striving to live Aloha
---
February 10, 2017

Thanks, Mr. Mooney; after a prolonged researched I found that the process is the lost and forgotten Contact Plating which was discovered by Henry Bessemer in 1831 (Graham's Electroplating Engineering Handbook) it fell into obscurity shortly after electroplating became practical. I still believe the process has merits especially for small articles; I have been able to nickel plate brass articles using simple nickel chloride solution heated to about 80 °C in an aluminum pan and just cooking the pieces for about 5 minutes.
I've been meaning to make a simple video of how to nickel plate pennies with aluminum foil and nickel chloride solution, but I will make it very soon.
Other metal chloride salts can be deposited in contact with aluminum, some with or without the need to heat the solution first. I've been successful at Tin plating, Zinc Plating, Nickel, cobalt and copper plate articles made out of copper, brass and steel using the contact plating process.
Marvin Sevilla
[returning]
- Managua Nicaragua
---
February 15, 2017
A. I think you would find U.S. Patent 3,400,012 to Michael Golben interesting reading. While the teachings of this patent have been developed and improved significantly since its' publication (by 3M, MacDermid, Atotech, Tru-Plate, McGean, Plating Systems and others) the core process is widely used. Golben teaches the use of a salt of a more noble metal and a powdered active metal ('driving metal' as he calls it). Noble metals would include gold, silver, copper, tin, chromium and nickel; driving metals would include cadmium, zinc, magnesium and aluminum. The process would be most often conducted in an acid environment, often at an elevated temperature. Standard Electrode Potentials (sometimes the word 'oxidizing' or the word 'reducing' is substituted for 'electrode') will give a rough guide as to what is possible. However, there are some reactions that appear that they should work, but don't, and some that work even though it would appear that they shouldn't. (BTW, on reexamination, all of this patent's claims were canceled. You can order the file wrapper from the USPTO for details.)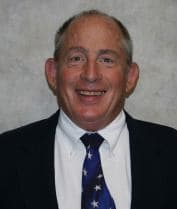 Tom Rochester
Plating Systems & Technologies, Inc.

Jackson, Michigan, USA
---
---
Displacement plating seems different from Galvanization
October 27, 2019
-- this entry appended to this thread by editor in lieu of spawning a duplicative thread
Q. Hi. My name is Pedram and I am a PhD student from Iran. I am interested to find differences between all type of plating namely electroplating, electroless and immersion. My question is related to type immersion. Some plating books gave this definition: Immersion plating involves immersing one metal into a solution of metal ions from a more noble metal and refer readers to see emf series. But what about hot-dip galvanizing process? It seems this process can be categorize in immersion plating type but the is zinc not nobler than Fe to displacement reaction happen. Can anybody help me to solve this paradox? Thanks.
Pedram vg
- Isfahan, Iran
---
October 2019
TUTORIAL FOR NEWBIES:

"Immersion" simply means dipping something into a vat of something else, and perhaps that is the origin of the phrase "immersion plating" because it seemed that simply dipping the article into the solution caused plating to occur. The reason it happens is more carefully explained in the previous entries on this thread. But there are a number of different potential electrochemical reasons for plating to occur:
- "immersion", i.e., "displacement" plating is only one of them;
- "electroless", i.e., "autocatalytic" is another, and
- "assisted displacement", i.e., "contact" plating is a third.
A. Hi Pedram. We added your question to a thread about the distinctions between these different types of non-electrolytic plating processes. But the answer to your specific question is that hot-dip galvanizing is not an "immersion plating" process. Hot dip galvanizing is a high temperature process where the steel is put into molten (melted) zinc -- the process is more like hot-dip soldering or dipping strawberries into melted chocolate or dipping apples into melted caramel.
Regards,
Ted Mooney, P.E. RET
finishing.com - Pine Beach, New Jersey
Striving to live Aloha
---
October 28, 2019
Q. Thank you so much. But I think immersion plating is a general term for every process that [involves] submerging a part into bath, even electroless plating. I agree with you that galvanizing has different mechanism compared with displacement plating.
Pedram vg
[returning]
- Isfahan, Iran
---
October 2019
A. Hi again Pedram. It is certainly confusing because the word "immersion" by itself does in fact mean essentially the same thing as "submersion", just as you say! But we'll have to disagree on what "immersion plating" means :-)
I hate to try the facetious logic of "argument by authority", but I must ... because I've been involved in the plating industry for 52 years and can't count the times the phrase "immersion plating" has been used over the decades, always meaning displacement of a less noble metal by a more noble one, never including autocatalytic electroless plating, and not demanding submersion (sometimes a single drop of a test solution placed on a surface forms an immersion plated deposit on that surface serving as proof or disproof of something).
When you look up "immersion coatings" in the index of the "Electroplating Engineering Handbook" [paid link to info about book on Amazon] it says "see Displacement Coatings". In Parthasaradhy's "Practical Electroplating Handbook" there is a whole chapter on "immersion plating" and it's clearly distinguished from electroless plating. Finally some people do "ENIG plating" (electroless nickel plus immersion gold) and others do "ENEG plating" (electroless nickel plus electroless gold). Good luck.
Regards,
Ted Mooney, P.E. RET
finishing.com - Pine Beach, New Jersey
Striving to live Aloha
---
October 28, 2019

Thank you again. In MY opinion immersion plating is a general term that can include both displacement plating or galvanizing by considering their different mechanisms. But you right, electroless plating is a different story.
Pedram vg
- Isfahan, Iran
---
November 19, 2019
A. Here's what Lewis Carroll wrote in Alice in Wonderland:

"When I use a word," Humpty Dumpty said, in rather a scornful tone, "it means just what I choose it to mean -- neither more nor less."

"The question is," said Alice, "whether you can make words mean so many different things."

"The question is," said Humpty Dumpty, "which is to be master -- that's all." (Looking-Glass 6.63-65)

And here's the interpretation from Schmoop (online):

Humpty Dumpy believes that he can exercise total control over language. Unfortunately, as Alice realizes, if he makes words mean anything he wants, then nobody can understand him. People have to agree on shared definitions and meanings for communication to be possible.

Disclaimer: Our company has a very large presence in the markets for immersion copper plating on steel and electroless deposition.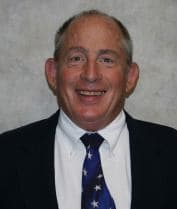 Tom Rochester
Plating Systems & Technologies, Inc.

Jackson, Michigan, USA
finishing.com is possible thanks to our supporting advertisers, including this shop: