Where the world gathers for
plating, anodizing, & finishing Q&As since 1989
-----
Pickling of Stainless Steel Lube Oil System
2000
Hawaiian Commercial and Sugar Company is installing a new steam turbine at our Puunene Sugar Mill. Vendor specifications call for pickling the stainless steel lube oil system after on-site fabrication. Pickling will be done with a solution of 20% H2SO4 and 5% HF. Expertise in the islands (including in-house) appears limited; the turbine vendor is not helpful. We are seeking a consultant/contractor for advise on the proposed procedure and/or assistance in completing this process, as well as a supplier of HF for preparing an estimated 150 gallons of 5% solution. The anticipated date of completion is April 2000.
Sean M. O'Keefe
sugar company - Puunene (Maui), Hawaii, USA
---
First of three simultaneous responses-- 2000

Both acids are incredibly dangerous, make sure you hire someone experienced in handling these materials. My company could supply the materials, but the best option is to find it locally. Granted in Hawaii finding sources of these materials may be a problem. Get in touch with me and I can set you up. The neutralization process will require some more chemical, but the end product will be no problem, assuming we're just pickling new stainless.

Jeff Watson
- Pearland, Texas
---
Second of three simultaneous responses-- 2000

Firstly, I would like to know what grade of stainless steel we are talking about and the magnitude of the job. I have to admit I am personally critical of the spec you have, for passivating with H2SO4 and HF.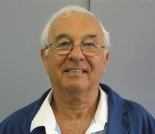 Joel Levinsohn
- Sydney, Australia
---
Third of three simultaneous responses-- 2000

Sight unseen, it is difficult to foresee all of the possible problems. I am not sure of the reason that they have specified a pickle step. The HF at 5%, if they are referring to 70% concentration, is a very strong and aggressive acid.
It would appear that it would involve pumping a solution thru the piping system so that there was a even flow/exposure to all of the pipe, not a weak one to one area and a very long one to another.
70% HF is very very bad stuff. It makes the sulfuric look like a pussycat. 30% will cost a lot more to get the equivalent acid, but it is about 3 orders of magnitude safer to handle.
I would not let anyone that has not had experience with 70% touch the stuff. You also need to make arrangement with the local hospital to have the chemical to treat an HF burn. Very few will normally have it on hand. It gets injected under the burn and another type goes on top.
I am a consultant, have worked with it, but am in Florida. I suspect that you do not want to have the extra flight costs if you can avoid it. I am about the least costly consultant you will find.
James Watts
- Navarre, Florida
P.S.: 2000
I left out a very important item, Temperature. Sulfuric becomes rapidly more aggressive to stainless steel when you go above 75F. It preferentially attacks the carbides, IE: the weld areas. the HF is nasty all of the time. A rule of thumb is the chemical attack will double with a 20F temp rise. That rate will souble with another 20F rise. Sulfuric acid being diluted with water (acid into water) generates a very large amount of heat, well over 100F. Ice can be used for water, but you may have to use a chiller or an ice bath or similar.
The neutralized acid will have to be checked for chrome and nickel. It might exceed what you can send to drain after the elementry neutralization step. The neutralization will generate a massive amount of heat and will literally blow up if you are not careful.
---
2000
It seems to me you could make this solution with 30% HF and 50% sulfuric acid. This latter acid is readily available and easily handled relative to concentrated sulfuric. The downside is slightly greater cost, but safer handling and minimal exotherm has much to recommend it.
James M. Taylor
- Orange, California
---
2000
The best approach to your problem in terms of effectiveness and safety, is to have it done electrochemically. It may not be the cheapest but it has to be the best.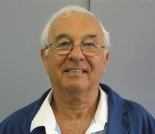 Joel Levinsohn
- Sydney, Australia
---
2006
Stainless steel pickling: why not with phosphoric acid?
N.N.Jena
- Ahemadabad, Gujarat, India