Where the world gathers for
plating, anodizing, & finishing Q&As since 1989
-----
Zero defects on barrel zinc and clear
2000
Our customer expects zero defects on a highly cosmetic barrel zinc job. This product was originally produced as stainless steel and polished. As an overall cost reduction it has been converted to CRS, polished, then commercial barrel zinc plated and clear. Typically, the plating industry states 1-3% defective in this bulk process. Is there any plater in the industry that will commit to 100% zero defects on standard zinc barrel plating? Typical defects include: voids (no plate), water spots, poor plating (blisters, burnt, etc.), stains.
John Schlosser
- York, PA. USA
---
2000
It probably depends on what you mean by "commit to".
It sounds perfectly reasonable for a customer to only be willing to pay for that portion of the parts that were satisfactorily plated, and to be unwilling to pay for plating on a part that has voids (no plate).
But if he wants you to commit to climbing a 300 foot radio tower in Singapore to remove and replace any 1/2 cent flatwashers that prove defective, nobody is going to commit to that.
We'd need more particulars before we could express a viewpoint.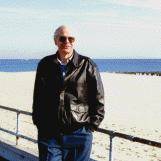 Ted Mooney
, P.E.
Striving to live Aloha
finishing.com - Pine Beach, New Jersey
---
2000
Your process can be tweaked to do better than 1-3 % reject, but it will take increased attention to detail, increased lab support and better water quality not to mention a very good QC inspection on the incoming parts.
QC is great, but weenies that deal with statistics and have never spent a day on a line expect 6 sigma reliability. Then they want just in time delivery. Then they want a 20% reduction in price.
You will never win this battle. I would put up with them only as long as it took to find other companies or downsize.
The real answer is to see if they are willing to work with you and can afford the higher cost of better quality.
James Watts
- Navarre, Florida
---
2000
Dear Mr John,
Your customer is obviously saving a packet of money since he is no longer using SS and has your willing cooperation in successfully developing Clear Zinc as a substitute.
No ,I don't believe that Zero defect is possible in a process industry . Barrel plating will have a higher incidence of rejections when compared to rack plated parts, but my plea to all buyers of plated parts is to use rationality when determining what part is usable and what is not.
Unplated parts ,blisters are a definite reason for rejection and should be segregated, but water marks ,oily fingerprints caused by post plating handling should be accepted by your customer in everyones interest.
You have said this is a cosmetic part, but unless a little watermark is actually going to make the part unsaleable or unusable to the final customer, the part should not be rejected for frivolous reasons.
You have to charge for all the parts you will have to rework. A plating line is not a CNC Centre where zero defect in mass plating is rationally possible.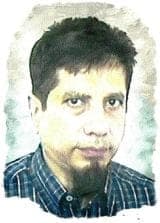 Khozem Vahaanwala
Saify Ind

Bengaluru, Karnataka, India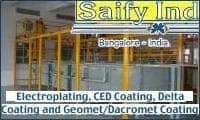 ---
2000
Hello ,
yes,100% zero reject rate is possible , and yes , there are platers that will do it....
However , be prepared , as you may have to purchase barrels or assemblies custom made for your product , to insure absolutely no part trappage or cause of rejects within the barrel itself. You may consider a "dedicated line" in a platers facility , that is specifically for your product. I have customers doing 100% inspection on barrel plated product , time consuming , but done where required.
Finding the right plater is your big task.
Ron Landrette
plating equipment supplier - Bristol, Connecticut
---
2000
John,
I understand what your client is asking for. I previously got involved in a similar situation with a captive facility for a Fortune 500 company. In that instance the end result is this: With 100% inspection you can ship no rejects, but producing no rejects from bulk zinc plating is not possible! (With your criteria). The most difficult problems will be water spotting and handling. Depending on the part configuration and your equipment, underplating or overplating could be a problem. Proper process control of all bath chemistry, proper maintenance and facility design can eliminate most problems. The final questions are: Can you make money on the job if you do what is necessary to satisfy the customer? Is it possible to satisfy the customer, or will their criteria change and it become an ongoing problem?
Good Luck
Gene Packman
process supplier - Great Neck, New York