Where the world gathers for
plating, anodizing, & finishing Q&As since 1989
-----
Tumbling with fine media
2000
My question involves the mechanical tumbling of an aluminum serpentine belt pulley which has been machined and needs to be deburred with small media--less than 1.0 mm in diameter. I desire a uniform finish overall. Thus, this would rule out sand blasting. Does anyone have a contact which they could recommend?
Joseph Beaupied
- Rochester Hills, Michigan, USA
---
2000
I am assuming that the requirement for the small 1.0 mm media is one of accessing fine features on the part. It is going to be difficult to find a readily available preform media (ceramic or plastic) to meet this requirement, although random shaped aluminum oxide nuggets available from some suppliers might fit the bill.
One new approach for rotational parts with intricate or difficult to access geometries is the Turbo-Finish or Turbo-Abrasive Machining method, where abrasive grains in the 36 to 100 mesh size are suspended in a fluidized bed, and parts are rotated in the media mixture at high speed on a horizontal spindle. This method is capable of producing some very refined finishes in addition to promoting rapid deburring and edge-contour.
Dave Davidson
- Bartlett, New Hampshire
---
2000
One millimeter is available in porcelain ball media for polishing. When combined with dry organic materials, which we blend, surface finishes of 2 to 8 RMS are possible.
Then again abrasives can be in the mix to accomplish faster material removal, then polish. Triangular shapes are only available at 2 mm but they maybe able to get into the areas you want to work from the outside. Not enough information to go on to make good recommendation. Size of part, volume,etc.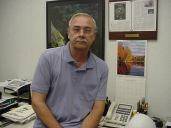 AF Kenton
retired business owner - Hatboro, Pennsylvania
---
2000
Not knowing the size of your part or the machine available it's difficult to advise you. In a vibe machine, 1 mm media does not run if it has to be wet. If you can run dry you have a chance.
Dick Jette
- Brooklyn, Connecticut
---
2000
Wrote to you before. As mentioned by others, we need to know the size of the parts and volume to be processed. If there are problems with materials going through section that needs to be worked, then you may need to consider either a extrudehone system, a water based or ECD systems, or a heat based system. All of these systems are big ticket items in cost. Suggestions so far have all been conservative to moderate costs. Please get in touch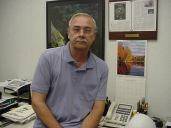 AF Kenton
retired business owner - Hatboro, Pennsylvania