Where the world gathers for
plating, anodizing, & finishing Q&As since 1989
-----
DOE on eliminating rejects on barrel plating
2000
Process: CRS metal stamping (1.5" x 1.5625" x .4375"), steel media polished, .0002 min. zinc plate w/clear chromate and leachant seal.
Problem: Leachant seal (potassium silicate) is required to extend corrosion protection. This substance enhances the iridescent look of the product. Also water marks, shadows, and stains are more pronounced than with standard chromate seals.
Expectation: Our customer is asking that a Design of Experiments be performed as part of a Six Sigma project. Goal is 3 PPM on the barrel plating process for all defects. Our current process is yielding less than 1% defective product.
Question: Have you ever seen or heard of a DOE on barrel plating in regards to eliminating rejects? Where can we find a report or study on the industry recognized expectations in regards to barrel plating and it's related cosmetic defects?
Ed Sloniger
- Punxsutawney Pennsylvania USA
---
First of two simultaneous responses-- 2000

I had an experience in doing a DOE for barrel plating (reject elimination) but in the field of electronics (semiconductor). We used the two level three factors factorial design. We kept the bath chemistry constant and the following are the things we considered in the study: (1) amount of load (anode balls to materials to be plated ratio) (2) plating time (3) current density Of the three factors, #1 played the biggest role in eliminating the defects we were seeing. I hope that this would be of any help to you.
Sharie Equipaje
- philippines
---
Second of two simultaneous responses-- 2000

It is likely to be a very complex design. First you need to sort out how many dependent and how many independent variables are there for each defect. On top of that, defect should be measurable (quantitatively) in some way. Then you determine the range of variation for each independent variable (+ to 0 to -),----- etc, etc.
The design becomes simple if you have just two or three independent variables. However, in the chemical industry, the do use very complex, multivariable designs.
My experience is, there is nothing like a design of experiments to characterize, understand and improve a process. This works better in the long run. Surprisingly, it is not very welcome in the academic community.
Mandar Sunthankar
- Fort Collins, Colorado
---
2000
I realized that both the above answers were of no help to Ed. Ed, if you are not familiar with DOE and want or have time to learn about it (about 3 months with some college math background), I suggest buying a book from Wiley Publications: "The Design of Experiments". Also, find a consultant to get started (may be a college statistics student) so errors and biases could be minimized. From Sharie's letter, it appears you will need about a series of 20 randomized experiments to be completed and their analysis. Estimate about 2 months to finish. Is your customer willing to wait?
Mandar Sunthankar
- Fort Collins, Colorado
---
2000
Sir, DOE can be a feasible project for quantitative parameters like plating thickness.but many of the rejections involve defects in the passivation color and appearance, adhesion, and after drying.will the doe be possible on such qualitative rejections? ramajayam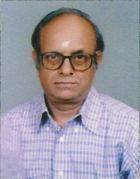 Subramanian Ramajayam
consultant - Bangalore, India
---
2000
The DOE will focus on qualitative visuals. We must judge if we can set up a reliable visual inspection. We attempted a gauge R&R type test to determine our ability to test the results of our current plating. This was not satisfatory.
JD Grube
- Punxsutawney, Pennsylvania
---
2000
It is feasible to convert some qualitative variables into quantitative with appropriate instrumentation. For example color detection. However, it requires scientific knowledge in appropriate discipline and it can get very expensive.
Mandar Sunthankar
- Fort Collins, Colorado