Where the world gathers for
plating, anodizing, & finishing Q&As since 1989
-----
Stripping/Cleaning Molybdenum base parts
2000
Q. One of our customers has sent us parts to be cleaned and stripped.
As this is a new process, we are limited in explaining the exact nature of the parts themselves, so please bear with me.
We have a molybdenum base that is coated with a very thin layer of titanium.
We have a molybdenum base with a very thin layer of tantalum.
And finally, we have a molybdenum base with a very thin layer of titanium tungsten.
Using Nitric acid is absolutely unacceptable as it turns the moly brown.
Using hydrofluoric acid causes a chemical (toxic fumes) reaction with both the tantalum and titanium.
Any ideas? Any and all input is greatly appreciated.
Kathleen Ferraz
- Austin, Texas
---
2003
A. Use NaOCl (Sodium Hypochlorite) Bleach to clean Moly.
Paul Guggenheim
- Salem, Massachusetts
---
---
Cleaning Pure Molybdenum
2002
Q. We design and manufacture mass spectrometers. One of these instruments is a Quadruple mass spectrometer. The mass filter in this instrument is a set of 4 rods made from high purity (99.95 % pure) molybdenum. They are approximately 12 mm in diameter and about 131 mm long. I am looking for a procedure that will clean the molybdenum the will remove the metallic impurities that get embedded on the surface during the fabrication of these parts.
These rods are centerless ground and then lapped to the final dimensions.
Any help would be greatly appreciated.
Silvester D'Couto
Austin, Texas
---
2002
A. How deep are these impurities? My recommendation is electropolish to final dimension. You may need to build a tuned cell to get the final dimension accurate, depending on specs.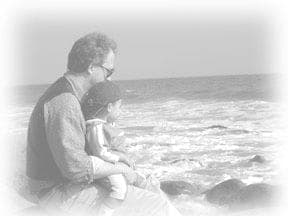 Dave Kinghorn
Chemical Engineer
SUNNYvale, California
---
---
Cleaning arsenic-contaminated molybdenum parts
2004
Q. We have a number of molybdenum parts contaminated with deposited arsenic. The moly is thin, say 25 thou. We need to remove the arsenic without affecting the moly. Any help would be appreciated.
Cheers
Peter Codman
electronics cleaning - Bridgwater, Somerset, England
---
2006
A. Have you tried a damp sponge?
Clarence Fouracre
Contract Cleaning - Dallas, Texas
---
---
Descaling Molybdenum
2006
Q. We are currently using a molten caustic descaling process to descale molybdenum rods and plates. Does anyone have any alternative descaling techniques. High pressure spraying has been suggested.
Meghan Wahlstrom
Consultant - Livonia, Michigan, United States
---
---
Electropolishing of cross sectional embedded Molybdenum foil
January 20, 2011
Q. I want to have some info w.r.t electropolishing of cross-sectionally embedded Mo foil of 127 micron thickness. I tried sulphuric acid + methanol (87.5% methanol + remaining 1N H2SO4) at room temp using S.S cathode and epoxy embedded foil as anode. I am getting brown deposition on to the sample after cleaning with water. A blue-black passive film is forming and still it is not appearing electropolished. Will adding hydrogen peroxide help?
Please Let me know,
Girija Marathe
grad student - Storrs, Connecticut, USA
---
---
Molybdenum and hydrocarbons
October 19, 2017
Q. Hello,

Can anyone let me know if Moly can make contact with Hydrocarbons? I have heard that this can cause issues with the surface of the moly. Hydrocarbons in question are - Isopropanol and Paraffin.
Ben Wink
- Harleston, Norfolk, U.K.
---
December 26, 2017
A. Hi Ben,
As you probably know, moly substrates form a strong oxide layer on the surface at room temperature. The oxide layer should not be harmed by IPA. Paraffin, in liquid form, will adhere to moly as the liquid cools but it can be blasted off, butned off in a furnace or otherwise removed. Assuming r.t., 1 atm in air.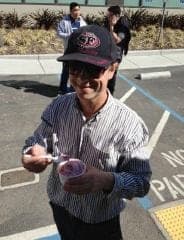 Blake Kneedler
Feather Hollow Eng. - Stockton, California
---
---
Electropolishing of Molybdenum and alloys
October 17, 2018
Q. We are going to establish a tensile test laboratory, the material of tensile test sample is mainly Mo, W, Ta alloy.
Test sample should be rectangular shape, about 2 mm thickness, 50 mm length and 6 mm width with shape according to ASTM E8/E8M (plate).
Before testing, we need to electro-polish the tensile test sample for better surface finish.
Just want to know:

- what kind of equipment for this application?
- For Chemicals used for Mo/W/Ta polishing, any list you propose?
- What kind of material for the inner side of the polishing equipment for more applicable for more chemicals?
- Anode material and shape
- Electrolyte monitoring and maintenance/refresh
- Ra acceptable before electro-polishing, and Ra requirement after polishing
- Protection for parts in the electrolyte but no need for polishing
- For rectangular shape sample, how to each face is polished to same quality

Alex Xie
Buyer - Suzhou, Jiangsu, China
---
October 30, 2019
A. I work with all kinds of molybdenum parts depending, basically Molly studs. Molybdenum studs we use aluminum oxide; cleaned molybdenum very well -- caution when cleaning Parts on parts.
fern mendoza
elmet Technologies - Maine lewiston
---
November 2, 2019
A. The best way to clean molybdenum Parts use a open Tumbler -- rubber on the inside so the parts won't beat each other to death. Our tumblers have timers on them 6 hours tumbling time 70% speed with Oakite liquid cleaner. Last 40 minutes of tumble turn on water directly in your Tumbler; the parts will come out nice and shiny.
fern mendoza
elmet Technologies -lewiston Maine