Where the world gathers for
plating, anodizing, & finishing Q&As since 1989
-----
Treatment of electroplating waste
2000
Q. I am a postgraduate student of Water and Environmental Engineering at the University of Surrey. I have an assignment on the treatment of Electroplating wastes especially non-cyanide zinc plating waste and chrome waste and the subsequent recovery. I visited a plant at Slough and found that they are treating their waste by precipitating according to the waste i.e. they use sodium bisulphite if the waste is too acidic.Then after primary sedimentation they pass the water through a sand filter and then they discharge it.
I would like to know if there are any other cost effective and optimized systems ...i need to make a presentation , so I would appreciate if you could help me out with this
Anusha s
[last name deleted for privacy by Editor]
univ of surrey - England
---
2000
A. Anusha:
Some good books available on the treatment of electroplating waste include: "Operation and Maintenance of Surface Finishing Wastewater Treatment Systems" [affil. link to book on Amazon] and Water and Waste Control For the Plating Shop". For a much briefer treatment of the subject, there is coverage in the Metal Finishing Guidebook, the "Products Finishing" Directory, and the Electroplating Engineering Handbook.
I'm glad that you actually had a chance to see a plating shop--that's vitally important--but I think you still need to do some studying. I believe that the sodium bisulphite was used to reduce the hexavalent chromium in the waste stream to trivalent, in preparation for precipitation.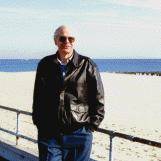 Ted Mooney
, P.E.
Striving to live Aloha
finishing.com - Pine Beach, New Jersey
---
---
Removal of Copper from Electroplating Waste
2000
Hi,
I am a student from Singapore Polytechnic and is currently doing a final year school project on "Removal of copper from electroplating wastewater".
However, my group members and I found that the presence of gluconate in the wastewater affect the efficiency of copper removal.
Hence, the following are some questions which we would like to ask you:
1) The chemistry of gluconate.
2) Is EDTA able to chelate Cu and separate it from gluconate?
3) Are there any chemical means of reducing gluconate.
4) Physical separation methods besides electrodialysis.
5) In your letter 3907, you mentioned that gluconate complexes with iron when ferric chloride is added. So will gluconate complex better with iron or Cu.
Your help is invaluable to our project.
Thank you --From ChuChu, Sylvia, Jade.
ChuChu Leo
- Singapore
---
2000
A. Gluconate is a wonderful chelator of many metals. That is why it's used in many alkaline tanks. EDTA is a stronger chelator, so that is no help to your problem.
To the best of my knowledge, most anything that you add to bust the gluconate will cause you other problems, with a net negative cost effect.
Keep the gluconate-bearing rinses/dumps away from the copper-bearing rinses/dumps is probably the most cost effective, even though it requires a second treatment line, or at least separate storage tank and the trouble of shutting down the other treatment to do the copper treatment. This could be cost effective by easier treatment of the other rinses.
James Watts
- Navarre, Florida
---
A. Hi. I think James is right that keeping the copper and the gluconate separated is the best strategy if possible. However, if not possible, one potential treatment strategy is bringing the pH of the waste low, then adding an iron salt to try to get the gluconate to mostly tie up iron rather than copper, then raising the pH with lime. This strategy is sometimes called "chelate breaking" in the wastewater treatment industry.
Regards,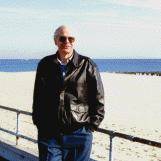 Ted Mooney
, P.E.
Striving to live Aloha
finishing.com - Pine Beach, New Jersey
---
---
2003
Q. Dear Mr. Mooney,
I am studying at Ege University, Chemical Engineering Department and I am a last grade student.My diploma project is about "Treatment of Electroplating Industry Wastewater Treatment". I could not find sufficient literature information yet and I want you to inform me about this subject, please. I exactly want some information about which contaminants are included in electroplating industry wastewaters and which treatment technologies are applied ? I am looking forward to hearing from you soon.
With best regards...
KEMAL T
[last name deleted for privacy by Editor]
Ege University, Chemical Enginering Department - Ýzmir, Turkey
---
2003
A. If at all possible, visit a plating shop, Kemal, so you have a real feel for what you will be expounding on.
I've recommended 5 books, and I don't know what information you need for your chemical engineering diploma project that wasn't found in them. But you can search the USA's EPA sites starting at www.epa.gov for hundreds of duplicative reports on the subject. Best of luck.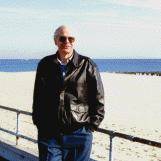 Ted Mooney
, P.E.
Striving to live Aloha
finishing.com - Pine Beach, New Jersey
---
---
2003
Q. First I want to thank you for your time. My major is chemistry and now I'm doing a research about metal. My research is separation of transition metal from electroplating waste using a complex (diethydithiocarbamate or dithizone) and the analysis is using spectrophotometry (methods). And I need your help to find a procedure about the separation of the metal but not using precipitation methods. But if you have another procedure for electroplating waste it would be very helpful.
Thank you,
Viktor
student - Bandung, West Java, Indonesia
---
A. Hi Victor. Ion exchange or electrolytic recovery are two possible methods, although I'm not quite sure if that's what you're asking. Certainly with the right potential applied you could electroplate one out of the solution almost exclusively, leaving the other in solution. This is done for electrowinning or electropurification. Good luck.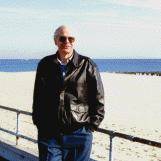 Ted Mooney
, P.E.
Striving to live Aloha
finishing.com - Pine Beach, New Jersey
---
---
2007
Q. What is the mechanism of removal of chromium, and what are the effects of chromium, nickel, zinc, lead on animals & plants.
Tejpal
[returning]
Student - Gurgaon, India
---

Hi Tejpal. Yes, although any of those five would be a good subject for a thesis (or a report if you are a younger student), best might be to combine the first & second because a discussion of how you can do something together with why you would want to do it could make for an interesting topic. Good luck.
Regards,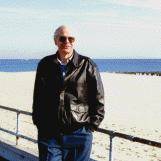 Ted Mooney
, P.E.
Striving to live Aloha
finishing.com - Pine Beach, New Jersey
---
---
February 6, 2018
Q. Hello, I am a student from Poland I write an engineering paper on "Selected methods of electroplating wastewater treatment" needs some materials on this subject hard to obtain from national publications, therefore I am asking you to help me in this field?
Dawid Bujak
- Czestochowa, Poland
---
February 10, 2018
Q. Hello
I need material for engineering work on the topic of "methods of purifying galvanic sewage" (what are the methods, description of these methods) if someone has such materials or knows where to look (articles, publications, etc.), I would be grateful for any help.
Dawid Bujak
[returning]
- czestochowa, POLAND
---
Old editions sometimes available
from Abe Books
or
from Amazon

Affiliate Links
(finishing.com may earn commission)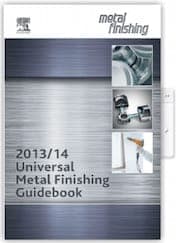 pdf is currently available from academia.edu
February 2018
A. Hi Dawid. We've listed a number of books which your university library should be able to obtain, and Metal Finishing Information Services could do a lit search of published articles for you if the project can afford it (surfacequery.com), while scholar.google.com and books.google.com should find some on-line stuff. Meanwhile, though, you can download the Metal Finishing Guidebook which has several good chapters on the subject.
Because technical libraries have whole shelves if not whole aisles on the subject, you obviously must very quickly choose a more narrow thesis for development: waste reduction in one limited area, applicability of RO towards ..., applicability of DI towards ..., recovery of metal values from ... plating sludges, etc. Good luck.
Regards,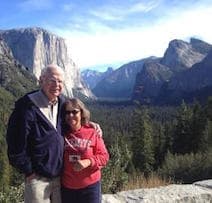 Ted Mooney
, P.E. RET
Striving to live Aloha
finishing.com - Pine Beach, New Jersey
---
February 11, 2018
Q. Thank you.
I will try to find something but it is harder if I do not know what to look for. I mean specifically about these methods: what are the most popular or the precipitation method is not a very general name. With this I have the biggest problem to find a few "popular methods" as their name, to get information about them. You could give some, in your opinion, interesting and popular methods of electroplating waste water treatment. I need two or three methods.
Dawid Bujak
[returning]
- czestochowa, POLAND
---
February 2018
A. Hi David. The Metal Finishing Guidebook, already suggested, is available to you instantly on line and for free. It has a chapter titled "Wastewater Treatment" with a subheading 'Conventional Method of Wastewater Treatment'.
That chapter is immediately followed by a "Waste Minimization and Recovery Technologies" chapter with subheadings including 'Evaporation', 'Reverse Osmosis', 'Ion Exchange' 'Electrodialysis', and others. If you will take yes for an answer and quickly skim those 2 chapters you'll have outstanding insight into your whole project. Good luck.
Regards,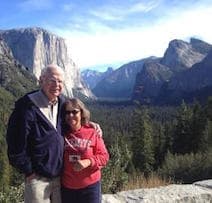 Ted Mooney
, P.E. RET
Striving to live Aloha
finishing.com - Pine Beach, New Jersey
---
February 13, 2018
Dawid

Try nmfrc.org for some wastewater treatments.
Willie Alexander's
- Green Mountain Falls, Colorado
---
---
Disposing of plating solutions / closing down electroplating shop
July 24, 2018
Q. We will be closing down our electroplating shop over the next few months. Our tanks are all 100 gallons. We have copper, brass and silver cyanide, non cyanide zinc, acid copper and watts nickel. What is the most effective way to dispose of the contents of each of those tanks?
Steve Pearce
- Summerland, British Columbia, Canada
---
July 2018
A. Hi Steve. If you can find someone to buy those solutions for $1 each, so they are not waste products that would be best.
There might be a different permit process or effluent standards for closing down a plating shop in BC than for running one; I don't know. But if I were you I would keep very careful logs of exactly what happened to the contents of each tank.
Conventional 'chemical destruct' (including alkaline chlorination of cyanide) should work. Do not mix anything with anything first though; treat each tank separately. If you don't know how to do it, or what is legal and what isn't, you can probably retain a cleanup specialist to haul the contents away or do the treatment on site. Good luck.
Regards,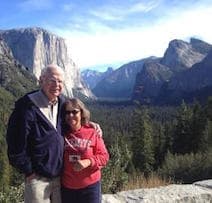 Ted Mooney
, P.E. RET
Striving to live Aloha
finishing.com - Pine Beach, New Jersey